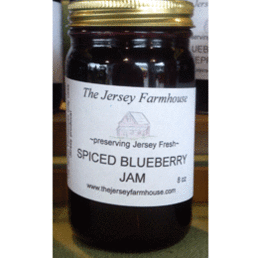 Southern Exposure: September, 2013
…From the pages of South Jersey Magazine…
Go Figure
Seven: Inches of rainfall that hit South Jersey on the evening of July 29, a new state record. The rain led to serious flooding on roads and in crop fields.
Six: Number of public employees in the Pemberton school district who were caught—by the state comptroller's office—lying about their annual incomes to receive free lunches from the schools for their children
$2,000,000: Amount issued to the city of Camden by the Department of Housing and Urban Development to update public housing in the city
71: Number of recorded dead or dying bottlenose dolphins that have washed up on New Jersey beaches this summer, an alarming number for the area, according to the National Oceanic and Atmospheric Administration, which has taken action to help curb and monitor the deaths
$2.6 Million: Amount a Marlton couple stole from customers at their travel company. The couple pled guilty to theft by deception in front of Superior Court on Aug. 8.
$169: The average round-trip fare out of Atlantic City International Airport, rated the lowest in the country by the United States Department of Transportation's Bureau of Transportation Statistics
22%: Increase in Canadian tourism to Cape May County this summer, according to the Cape May County Department of Tourism. The increased value in the Canadian dollar when compared to the American dollar is a large determining factor.
Sixteen: Number of Ocean County vehicle maintenance employees that will join three other nationwide winners in splitting the winnings from the $448 million Powerball jackpot on Aug. 7
$4,000,000: Approximate amount each employee will receive, after taxes
Datebook
9/12: Center Stage
The Ritz Theatre Company's presentation of "August: Osage County" will delight audiences as they witness the meltdowns of the show's dysfunctional clan. Sept. 12-Oct. 12 at the Ritz Theatre, 915 White Horse Pike, Haddon Township, (856) 858-5230, RitzTheatreCo.org, $20.50-$33.50
9/29: Italian Escape
Everyone's Italian in West Deptford at the 10th Annual Italian Heritage Festival of Gloucester County, which features plenty of cuisine, crafters and more. Sept. 29, 11 a.m. at the RiverWinds Community Center, 1000 RiverWinds Drive, West Deptford, (856) 497-0096, free
10/5: Jersey Fresh
With the fall comes the 24th Annual Cranberry Festival, a two-day event featuring gourmet food, Jersey wines and more than 140 crafters. Oct. 5-6, 11 a.m. at Farnsworth Avenue, Bordentown City, (609) 516-9306, DowntownBordentown.com, free
Hit or Miss
The Motor Vehicle Commission announced all New Jersey residents can now renew their drivers licenses or non-driver IDs by mail.
Christina Davidson-Tucci and Frank Tucci—the Washington Township couple who were married live onstage at the 2012 Academy of Country Music Awards—announced they will name their first child together Martina, due in September, after Martina McBride, the singer who performed for them.
Two Rowan University students became overnight Internet celebrities after posting their story on Reddit.com about defending a Wendy's cashier in Franklinville who was being bullied by an unruly customer.
A Hainesport man is suing the Delaware River Port Authority for his arrest in 2011. The man claims he received second-degree burns over 24 percent of his body and subsequent kidney failure after officers pinned him to hot asphalt.
The Camden County Police Department is investigating a photo that surfaced on social media sites across the area of an on-duty police officer sleeping in the front seat of his patrol car.
Police and state anthropologists are investigating a sneaker that was found washed up in Ocean City by a fisherman, containing the skeletal remains of a human foot.
3 Things You'll Learn
The Miss America Foundation is the world's largest scholarship program, awarding $45 million a year. (Page 28; click here)
Eagles general manager Howie Roseman is the youngest GM in the NFL. (Page 56; click here)
Liza Minnelli is one of only 11 people to ever win an Emmy, a Grammy, an Oscar and a Tony award. (Page 96; click here)
Home Grown: Jersey Fresh Feasting
Danielle Brenner, a former Moorestown Friends School teacher-turned home-schooling mother of three out of Lumberton, has a love for local produce. From cranberries and blueberries to peaches and tomatoes, Brenner has been using New Jersey's native fruits to create her own fresh jams, jellies and salsa for her family. But what started as a hobby quickly evolved into something bigger in South Jersey, and so has Brenner's love of local eating.
Brenner's company, The Jersey Farmhouse, was born in 2010. Her goal? To make salsas and jams using local produce exclusively to "preserve Jersey's best crops," and to keep her products "as close to from the farm as possible."
In each jam, jelly or salsa, she combines unlikely flavors—like balsamic vinegar, peaches and plums or ginger and pear—to create an entirely new taste. Her products, all of which are available on her website, TheJerseyFarmhouse.com, are sold at the Burlington County Farmers' Market every week, and vary depending on season, to preserve freshness.
Brenner's Strawberry Lavender jam earned her the top spot in the "Best in Berry Bowl" contest at the Burlington County Farm Fair in July. The recipe is one of the many posted on Brenner's The Jersey Farmhouse Facebook page, and now her newly published work, The Jersey Farmhouse.
Did You Hear?
"I did not resign and I did not quit. I want to tell you something: I never quit nothin'."
—Charlie Manuel at an Aug. 16 press conference announcing his release from the Philadelphia Phillies
Book It: A Deadly Serious Dedication
As a young student, Pennsauken native Mark I. Pinsky was alone in the office of the Duke University Chronicle in June of 1970 when he read the story about 23-year-old Nancy Dean Morgan, a hopeful nursing student who was found brutally murdered in Madison County, a quiet North Carolina region in the Appalachians. Pinsky's fascination with the story spawned a 40-year journey that culminates in the former New York Times and USA Today reporter's fifth book, Met Her On The Mountain: A Forty-Year Quest to Solve the Appalachian Cold-Case Murder of Nancy Morgan, set for an early October release.
Over the course of four decades, Pinsky made several trips to the very county in which she was murdered, contacted family members and friends, and even obtained an interview with the man he believes killed her. It's one man's tale of how the quest for the truth evolved into a relationship with a long-gone stranger.
Arts & Culture: A Portrait of Inspiration
While serving in the Navy as a dental officer, Moorestown's Paul Gordon found a creative outlet in painting. What began as a hobby to pass the time quickly blossomed into his passion. Soon after his service was over, Gordon honed his skills while studying at the Pennsylvania Academy of Fine Arts and today the retired dentist's portraits have gained national acclaim. His works hang in the homes of celebrities like Good Morning America's Robin Roberts and former Secretary of State Condoleezza Rice.
Gordon will speak at Somerdale's Point Diner on Sept. 22, where he'll discuss his paintings, inspiration and his transition into novel writing. He also plans on displaying more art around South Jersey through public exhibitions, and hopes to share more of what he loves with the region.
Street Level
Burlington County
Marlton
Police are looking into a purse theft that took place at the Burlington Coat Factory store on Route 73. According to investigators, a woman stole a purse that a customer had placed down while shopping. The victim's purse held cash and an iPhone, as well as personal identification.
Camden County
Gloucester Township
Gloucester Township police evacuated an NJ Transit bus following a report that two women were fighting inside. After one woman kicked an officer mid-fight, they were both arrested for simple assault, aggravated assault on a police officer and disruption of transportation.
Camden
One Pennsylvania man was arrested for the second time this summer after verbally attacking strangers on two separate occasions. The man attacked two individual victims with racial slurs, also sneaking into a housing unit and waving a Confederate flag in the first instance.
Gloucester County
East Greenwich
After being reported by a resident, a man from Swedesboro was arrested on Aug. 14 for urinating off a deck in the town's Mickleton section. The 21-year-old suspect—who was paying a visit to a friend in the neighborhood, according to police—was charged with lewdness and was released with an impending court appearance.
Voice & Vent
This month, on Page 28, we take a look at the return of Miss America to Atlantic City. After a stint in Las Vegas, the time-honored competition hits the Boardwalk once again. But will it help Atlantic City's dwindling tourism revenue? Share your thoughts by visiting SouthJersey.com's Voice and Vent section and answering:
"Will the return of the Miss America pageant boost Atlantic City's popularity?"
Click on "Submit" to make your vote count. Next month, we'll report back on what our readers are thinking.
Names to Know
Local people making a difference in South Jersey and beyond
Moorestown physician Dr. Thomas Plut, of Lourdes Sports Medicine, earned the Registered in Musculoskeletal Sonography credential by the American Registry for Diagnostic Medical Sonography. The credential is one of the highest levels of competence in the medical-imaging modality of musculoskeletal sonography.
Sewell resident Mary McGinty, a registered nurse with Our Lady of Lourdes Medical Center, was awarded the health system's DAISY—or Disease Attacking the Immune System—Nursing Award for the second quarter of the year. The award is issued to nurses going beyond the call of duty, and McGinty was awarded based on her work with patients and family members.
Marlee Ehrlich, a 19-year-old Cherry Hill resident, was selected to swim in the World Maccabiah Games last July. Held every four years in Israel, it brings thousands of Jewish athletes to compete, and Ehrlich was part of the USA swim team. She won gold in both the 800m freestyle and the 4x200m relay, breaking a Maccabiah record with her teammates.
When Camden's Betty Gonzalez found out that she was not a match for her husband Orlando, who was in desperate need of a kidney transplant, she stepped up to help her family and others across the country. She donated her own kidney to one of 10 strangers in a national donor pool she helped facilitate and secured a new kidney for her husband in the process.
It's been a busy summer for Voorhees teen Andrew Jaffe, who was selected to attend the prestigious summer science program at the Weizmann Institute of Science in Israel. Jaffe, a recent Moorestown Friends School graduate, was selected among only 19 students in the country to attend the program, which allows students hands-on experience in research-based experiments.
Rutgers-Camden student Claudia Sepulveda, of Burlington, was one of two Rutgers-Camden students selected to receive the Benjamin A. Gilman International Scholarship by the U.S. Department of State's Bureau of Educational and Cultural Affairs. Sepulveda was awarded for her work while studying women's rights and community service in Ghana.
Do you know a local person who is doing great things? Let us know by e-mailing Erica@SouthJersey.com.
Published (and copyrighted) in South Jersey Magazine, Volume 10, Issue 6 (September, 2013).
For more info on South Jersey Magazine, click here.
To subscribe to South Jersey Magazine, click here.
To advertise in South Jersey Magazine, click here.