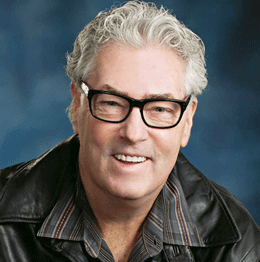 Big Words: Back to $chool!
Here we go. Get the credit cards and checkbooks ready. It's back to school time. Forget tuition. That's peanuts. I'm talking clothes, gear, accessories and whatever your kids can think of that's gonna require you to spend cold hard cash.
Let's face it. Parents are like a giant bank and every day your kids wake up and attempt to break into it. Butch Cassidy and the Sundance Kid have nothing on your sons and daughters who make Robert DeNiro and his crew from the movie Heat come off like amateurs.
Don't get me wrong. Both my daughters went to Clearview High in Mullica Hill. They were extremely active in tennis, field hockey and drama, among many other activities. It's a terrific school and I would send them there again in a North Wildwood minute. But there's no dress code!
I remember my wife lamenting that and I thought she was nuts. "You actually wish they wore uniforms?"I said incredulously. I had gone to a Catholic grade school that was one step shy of a prison, so my memory of grade school and clothes was hundreds of kids all dressed identically marching in formation to and from class recalling the Bataan Death March. Why would my wife want my girls to relive that?
"You'll see," said Debbie.
We had just moved to South Jersey and my daughters were entering junior high and high school simultaneously. Remember that scene in Goodfellas where Lorraine Bracco asks Ray Liotta for a couple inches of cash? Well, about two weeks into the school year, my wife pulled a similar stunt.
Now my wife works for Penn and does well for herself and she still needs more dough? "Back-to-school time" replied my wife and the three of them drove off to the Deptford Mall like they were meeting Bob Mackie to decide what they were going to wear to stroll down the red carpet at the Oscars. Hours later, they returned home with a U-Haul trailer full of clothes.
A month later, the credit card bill arrived. I was lying in a pool of sweat on my kitchen floor having a panic attack when my wife stepped over me to open the fridge. "Something wrong honey?"
"Uh ... uh" was all I could get out. "Changed your mind over your feelings about dress codes?" asked my wife reaching for some yogurt.
It hit me like lightning. I was looking at the uniform thing from a male perspective. When I was in grade school, all guys had to wear was a white shirt with a blue clip-on tie. (I still have one.) You could wear any color slacks. That was it.
And what did guys change about their attire when they started high school? Nothing at all. Slacks, shirt and tie. Even when I got tired of wearing the same two shirts and two pants every day and asked my mom if I could at least get a new shirt, she replied, "See what your brother's got laying around."
My brother who was now out of high school and in the Army loved the color green. Every single shirt and pair of pants he owned was green. Light green. Dark green. Pale green. Lime green. Kelly green. Jungle green. (Maybe my brother knew he was headed to 'Nam.)
As a result? I despised green. But in the end, I made the best of it. It wasn't like I had to stack up against fellow schoolmates who were showing off the latest from Nordstrom and Boyd's. We were all in the same boat.
I didn't get what girls went through fashion-wise in school. I was new to being a parent of a high school-age girl. I knew this much. My wallet now was in complete agreement with my wife's theory: Bring back the high school uniform.
However, one thing I didn't mind spending money on was gear. Clearview blankets for football games. Clearview school bags. Clearview seat warmers. Pennants. Car decals.
I'll never forget the summer before I entered high school. I spent all three months begging my mother to get me a West Catholic school bag. It was a blue and white imitation leather gym bag with the West logo on the side. My neighbor Hammerhead already had one.
"What's wrong with the school bag you got now?" growled Mom. The school bag which I had used for the previous eight years was a regulation Army backpack that was handed down from my dad. The whole neighborhood used them.
"It doesn't say West Catholic on it," I begged. "So get a Magic Marker and write West Catholic on it already," ingeniously replied my mother.
Two days before freshman year was scheduled to start, I burst through the front door of my home and ran up the stairs to grab a pimple ball out of my bedroom and there it was. My West Catholic school bag! I had never seen anything more beautiful in my life.
And that's why I'm writing here that it never bothered me spending money on gear.
That bag, and my subsequent daughters' paraphernalia, gives us something that, as the commercial says, is priceless. A sense of community. That I belonged. That we belonged.
Many of the people I know in Mullica Hill went to Clearview and now their sons and daughters go there and that's important and fun. It keeps our own little Wikipedia history section alive and growing.
Just do me a favor? Particularly for girls. Bring back the uniform. I'm still paying off bills.
Big Daddy Graham is a renowned stand-up comedian and overnight personality on SportsRadio 94WIP. If you're thinking of asking Big Daddy to perform at your private party or fundraiser, email him at BigDaddy295@aol.com, find him on Facebook or follow him on Twitter @BigDaddyGraham.
Published (and copyrighted) in South Jersey Magazine, Volume 10, Issue 6 (September, 2013).
For more info on South Jersey Magazine, click here.
To subscribe to South Jersey Magazine, click here.
To advertise in South Jersey Magazine, click here.