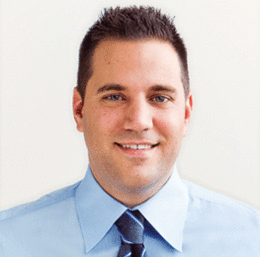 Editor's Note: School of Thought
One of the benefits of my job is that I constantly get to meet new people; be it a subject I'm interviewing, a loyal reader of the magazine, or an executive at a cocktail party. I consider myself a pretty personable guy who knows how to work a room, so I'm not shy when it comes time to engage with the public. Having shared many conversations over the years, folks I talk to outside of the journalism realm are always curious about my job. They are intrigued by what it's like being on the other side of the story. Inevitably, they ask a lot of questions, turning the tides and making the interviewer now the interviewee.
One question I've been asked more than a few times is the always popular, "What did you go to school for?" When I respond, "Journalism," it seems to catch some people off guard. They are amazed that I am in a field that I studied to be in. Trust me, I know plenty of people working in industries that have little to do with what's printed on the college diploma hanging in their office. But for me, that was never an issue. It was journalism or bust. Not that I couldn't do anything else, but I didn't want to do anything else. That seed was planted for me sometime early in high school.
College may have prepared me to succeed as a journalist, but high school is where I gained the passion for writing, starting with my time on the school paper. After a short while, I had my own beat (music) and my own audience (family and friends) and I felt exhilarated. I look back on those times fondly, especially as we present this issue containing our annual Public High School Report Card. Those four years are a huge transition in any child's life and luckily South Jersey is full of top-notch learning institutions that are helping shape their future goals. Turn to Page 60 to see how the schools rank in categories ranging from average SAT scores to graduation rates.
September also means the return of Eagles football, and we were thrilled to get an exclusive interview with the two men responsible for ushering in a new era for the franchise: head coach Chip Kelly and GM Howie Roseman (Page 56). We also have a heartfelt story about local parents rocked by tragedy and their influence behind the Good Samaritan law (Page 38), as well as a look at the welcomed return of the Miss America Pageant and what it means for South Jersey (Page 28).
Finally, getting back to school for a just a second. I had many great teachers through the years, but one truly stands out. Though I never got the chance to sit in one of her classrooms, the best teacher I've ever had was by far and away my mom. I hope she knows I'm still learning from her.
Kind regards,
Peter J. Proko
Editor-in-Chief
Published (and copyrighted) in South Jersey Magazine, Volume 10, Issue 6 (September, 2013).
For more info on South Jersey Magazine, click here.
To subscribe to South Jersey Magazine, click here.
To advertise in South Jersey Magazine, click here.