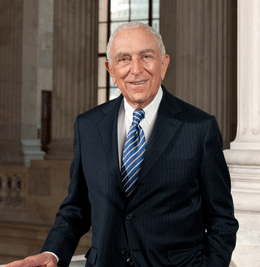 Southern Exposure: July, 2013
Go Figure
$51,000,000-Amount awarded to the state by FEMA in public assistance grants to be used to clean up waterways polluted by Hurricane Sandy
$50,000-Amount awarded to Camden's Project H.O.P.E., Inc. by the national CVS Caremark Charitable Trustto assist in diabetes management for the homeless
96-Number of charges two men, who had allegedly burglarized some 25 homes around South Jersey, including Mount Laurel, Moorestown and Haddonfield, were indicted on
$2,000,000-Estimated total worth of the items stolen by the men during the course of 10 months
16-Estimated length, in feet, of a great white shark caught on film by local fishermen about 30 miles off the coast of Atlantic City
11-Number of new academic track programs offered in Rowan University's 2013/2014 academic year, including the school's first Ph.D. program in cell and molecular biology
$400,000,000-The budget for Rowan University's 2013/2014 academic year
19,000-Number of NJ Transit bus stops along the state's 200 routes. Most stops and routes will be featured on the new My Bus Now app that will allow smartphone users to plug in stop and route numbers in order to find out when their next bus will arrive.
Hit or MISS
Collingswood police began issuing "tickets" to kids under 17 seen wearing helmets while riding bikes, skateboards, skates or scooters. The tickets are good for a free water ice.
Dave Matthews Band and their promotion company REVERB partnered with the Food Bank of South Jersey to provide donations during their two-day summer concert series at the Susquehanna Bank Center in Camden.
Camden's Cooper University Health Care's Cancer Institute has teamed up with the MD Anderson Cancer Center of Houston, of the University of Texas, to create new, duel-branded cancer research and treatment centers around South Jersey.
Broadway Stages of Brooklyn and Queens—a New York-based film studio that's worked on such films like Spiderman 3 and Definitely, Maybe—has bought the former Sony DADC plant in Pitman.
A curious black bear settled into the Burlington County suburbs for several days, wandering around Mount Laurel and even taking a dip in Moorestown's Strawbridge Lake before being caught in Delran and relocated.
Former child star turned troubled celebrity diva Amanda Bynes was spotted out and about around Atlantic City in June, sporting a blonde wig and, according to guests, doing jumping jacks on the floor of Revel Casino and Hotel.
Haddon Township High School's athletic director has resigned from his post, following a public incident in the school's parking lot in which he was caught on camera leaving dog waste on his ex-wife's- a Haddon Township teacher- car.
A Medford couple has filed against The W South Beach Hotel in Miami Beach, stating the hotel did nothing after the wife was attacked by an alleged gang of prostitutes thinking she was competition at the hotel bar.
Health &?safety: Beating the Heat
South Jersey parents are out and about with their children for vacations, day trips, and the everyday errands. But with the blistering mid-summer heat beating down, your minivan in the mall parking lot could become a hazard to your child's health, with heat exhaustion and dehydration sending children to the hospital every summer.
This summer, the Juvenile Products Manufacturers Association in Mount Laurel has teamed up with the National Highway Traffic Safety Administration to create "Where's Baby? Look Before You Lock," a campaign geared toward the awareness of the dangers of leaving a child unattended in a hot car.
We asked Julie Vallese, the managing director of public and government affairs for the Juvenile Products Manufacturers Association, for some easy tips to keep your child safe in an overheating automobile.
Set Reminders: If you are a babysitter or guardian that doesn't travel with a child consistently, set reminders to keep track of your backseat passenger. Vallese suggests putting your bags, purse or briefcases in the back by the car seat. "Once you open the back door to pick up your things, you will be reminded that your child is in the back with you," Vallese says.
Roll Up: "Instead of using windows, drive with your air conditioner on," urges Vallese, which gives greater control of the temperature in the back of the car. While it may feel comfortable up front, it could be much hotter in the back.
Stay Shady: Regardless of how low the temperature of the air conditioner is in your car, the sun's rays will still beat the heat down on to a child sitting by a window. So invest in some roller shades, which pull down to provide extra screening. "Roller shades are easy to use and install and are inexpensive."
Speak Up: See something, say something. "Every second a child is in the car alone is putting the child at risk," Vallese says. "Don't be afraid to get involved if you see a child in the car unattended. Call 911."
Street Level
Woodbury
One local man is looking for a new home after his battle with bed bugs went wrong. The resident attempted to use a combination of a space heater, hairdryer and heat gun to eradicate the insects from his bedroom, but instead ended up setting his house ablaze.
Cherry Hill
A resident is suing the 7-Eleven franchise, claiming the company failed to provide his three South Jersey chains with the proper products and supplies to keep up with neighboring competition.
Current Events: Weighing In
Politicians across the country expressed their condolences after 89-year-old Sen. Frank Lautenberg (pictured), the last World War II veteran in the Senate, passed away in June.
"He improved the lives of countless Americans with his commitment to our nation's health and safety, from improving our public transportation to protecting citizens from gun violence to ensuring that members of our military and their families get the care they deserve."
—President Barack Obama
"I realize it's beyond my capacity to find the words to do justice to Frank Lautenberg. He always thought in terms of what he could do, what he should do."
—Vice President Joe Biden
"Frank always had something to say. You just couldn't help but have a smile on your face at least one time during the conversation. … He loved and he was loved. And after all, that's what makes a great life."
—Former Secretary of State Hillary Clinton
"It's no mystery that Sen. Lautenberg and I didn't always agree. In fact, it's more honest to say we probably usually didn't agree, and we had some pretty good fights between us over time. … But never was Sen. Lautenberg to be underestimated. … I give him praise for a life well-lived. I think we'd all sign up, today, for a life like Frank Lautenberg had of 89 years of fighting, and fighting hard. And he's been a great example for the people of our state and we will certainly miss him."
—Gov. Chris Christie
"Frank Lautenberg loved his job and the people who elected him five times, who trusted him to always be on their side, and he always was. … He was a fighter for New Jersey's working families and the causes he believed in."
—Sen. Robert Menendez
Names to Know
Local people making a difference in South Jersey and beyond
Washington Township native and performer Justin Mortelliti was cast in Las Vegas' high-powered production of the hit musical Rock of Ages. Mortelliti, a long-time stage performer with a blossoming musical career, plays the love-struck lead Drew in the '80s-themed musical, which has gained national fame for its classic rock medleys from the era and the Hollywood movie made in 2012.
Mount Laurel's 7-year-old Matthew Brogan earned an unexpected surprise at the June 4 Philadelphia Phillies game when he received the organization's 1,000,000th bobble head. The Phillies have been giving out bobbleheads to fans at select games since 2001, and Brogan was lucky enough to receive a gold signed collectable from that night's featured player, Carlos Ruiz.
Like many local entrepreneurs, Cherry Hill resident Jeanne Mattei is kicking off her own business, but her company aims to do good and help others. Mattei created The Land of Harmony, an anti-bullying school program for children in grades K-2, to teach young children positive behaviors. She began her program around South Jersey before the end of the 2013 school year.
Moorestown's Arvind Kalidindi was awarded the National Science Foundation Graduate Research Fellowship, issued to outstanding graduate students pursuing science, technology, engineering or mathematics degrees. Kalidindi, who graduated a year early and at the top of his class at Drexel University, will use it while obtaining his Ph.D. at MIT.
Cherry Hill humanitarian Ben Kieserman will join more than 300 riders from across the country in July's Bike4Chai ride from Asbury Park to Glen Spey, N.Y. that raises money for Chai Lifeline. The organization provides terminally ill children the chance to experience summer camp.
When the first annual Army Veterans vs. Navy Veterans Arena Football Game kicked off in Philadelphia's Wells Fargo Center last month, Shamong's Gary Vinciguerra was on the sidelines. Vinciguerra, an NCAA coach for Widener University's football team, volunteered to coach the Navy Veterans team, which included veterans of all ranks in hopes to promote military employment in the Delaware Valley.
Community : Speaking Up
School may be out, but for parents and volunteers at Voorhees Township Public School's SPEAK—Special Needs Parents, Educators and Kids—there's still plenty to do. The organization, aimed at providing extra-curricular programs that get special needs children working with their peers, never takes a day off.
It was started in 2009 by a group of dedicated parents, like Chairwoman Juliana Maffei who has a 15-year-old son, John, with autism. "It was inspired by the need to get programs for children developed for them and their families in the district, and to raise awareness," says Maffei.
With the support of the school, SPEAK was formed, creating after-school sports programs, art courses, drama and theater camps, and more. The programs give elementary and middle school students the chance to learn about their special needs peers while giving all a chance to have fun.
What started as a handful of parents has turned into a full-scale non-profit, now offering two fun runs, an annual gala, and an Abilities Awareness Week along with its yearly programs. Abilities Awareness Week reaches out into the schools for a full week of educational programs and presentations. It's also headed to Eastern High School, where groups like the varsity football booster club have volunteered their time to get involved.
While SPEAK works mainly with the school system, Maffei says that it impacts every part of the life of a family of a special needs child. "The programs allow siblings to be together as a family, they can see their brothers and sisters accepted in a different way," she says. "Now you have families with siblings who can look around and say 'Wow, my brother's like your sister,' and they can all grow together."
This summer's athletic and arts programs are in the works and are accepting special needs students, friends, family and volunteers. Visit SouthJerseySpeak.org
Published (and copyrighted) in South Jersey Magazine, Volume 10, Issue 4 (July, 2013).
For more info on South Jersey Magazine, click here.
To subscribe to South Jersey Magazine, click here.
To advertise in South Jersey Magazine, click here. for more information.