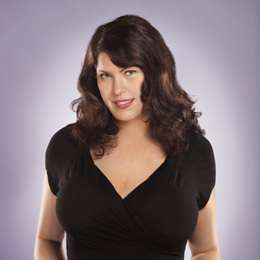 Southern Exposure: March, 2013
Go Figure
1500: Pounds of raw beef trucked into the Flyers Skate Zone in Voorhees on Feb. 5 for the Texas Roadhouse Meat Cutting Challenge, a national butchery competition for the restaurant chain.
$363,952: The amount in federal funding issued to the Washington Township Fire Department through FEMA's Staffing for Adequate Fire and Emergency Response and the Assistance to Firefighter Grant programs.
86: Kegs of the American white wheat and pale ale hybrid Forever Unloved Sandy, also known as FU Sandy, sold by Flying Fish Brewery in Somerdale to New Jersey bars, with all proceeds benefiting Hurricane Sandy relief.
308: Number of gently used prom gowns collected by Victoria Draper, a Washington Township teenager, for her non-profit The Rose Petal, which donates dresses to local students who cannot afford a dress for prom.
$700,000: Amount raised by partners and attorneys at Ballard Spahr in Cherry Hill to donate to a range of causes. According to the United Way, the donation was one of the most successful campaigns by any law firm in the country.
$450,000: Amount raised for people with autism and brain injuries at Bancroft's 20th annual Butterfly Ball on Feb. 9, the most that's ever been raised at any Bancroft event.
89: The age of New Jersey Sen. Frank Lautenberg, the oldest member of the Senate. On Feb. 15, Lautenberg officially announced he would not run for re-election in 2014.
'82: The year Lautenberg originally won his Senate seat.
$20 million: The cost for Trump Plaza, bought by the California-based Meruelo Group on Feb. 14. This is the lowest sale price for any casino in Atlantic City's history.
Hit or Miss
After a seven-year stint in Las Vegas, the Miss America pageant will return to Atlantic City in 2014.
The New Jersey Senate named Oct. 2 Steve Sabol Day, after Mount Laurel's legendary NFL Films president who passed away in September 2012.
The Senate Transportation Committee passed a Jughandle Ban Bill, which—if approved—would ban future building of jughandles in New Jersey.
Monopoly, a game based around the streets of Atlantic City, announced that it will do away with its classic iron game piece and replace it with a cat, after a national online voting campaign.
An Evesham man filed suit against sandwich chain Subway, claiming false advertising in their $5 foot-long hoagie promotion. The man claims the hoagies are at least an inch shorter than promised.
Woodbury Heights' Bill "El Wingador" Simmons, a five-time Wing Bowl champion, was indicted on cocaine distribution charges on Feb. 1, the same day as this year's Wing Bowl in Philadelphia.
The state gave the nonprofit Camden Children's Garden two months to vacate the property, which will then be given to the Adventure Aquarium.
15 Minutes: Thinking Things Through
Anna Goldfarb (pictured) gained some unexpected celebrity after moving into her parents' Moorestown home to create ShmittenKitten.com, her "blog about dating for people who would probably never read a blog about dating." Since then, the 33-year-old has taken advantage of her growing pains, publishing her first book, Clearly I Didn't Think This Through, a look at the life of an unemployed 30-something looking for love in South Jersey. We talked with Goldfarb about her new memoir, and she filled us in on her views of adulthood, her blog, and the South Jersey dating scene.
Would you say you're a dating expert?
People seem to get this impression that I'm an expert on dating, but I'm not good at it. …You want advice from me? I'm literally at home in a bathrobe at 10 a.m. on a Wednesday and you're asking for advice from me. That's where the title for my book came from. I really didn't think things through.
How has life changed since you started sharing these intimate details?
I was really reluctant to talk about my personal life. But the book was a really great departure for me because ... it was kind of like therapy. It was a new role for me to play because when you write about people in your life, they will eventually read it, and it will have this ripple effect.
How has the reaction been in your own dating life?
It's so weird because I've had a complete range of reactions. Some guys don't care at all. And then I've had other guys who are so paranoid. They've said stuff like, 'Are you going to write about how I put salt on my fries?' Like I care about that. I haven't heard from any of the guys in the book, which I'm really nervous about.
What dating advice would you offer women like yourself?
Social media has invaded the relationship aspect. Maybe they tweet or talk about a guy publically too soon, or change their relationship status immediately. Discussion goes a long way. They should really tone it down, or they're going to look like idiots.
Did You Hear?
"If wrestling is axed, it will be tough to look kids in the eye for the rest of my life and tell them that they can't follow their dreams anymore, they're no longer Olympic hopefuls. They've lost to an opponent that they've never had a shot against. One that's never even worn headgear. The IOC."
—Olympic gold medal wrestler Jordan Burroughs, from Winslow Township, in an online statement regarding the International Olympic Committee's Feb. 12 decision to do away with wrestling from Olympic competition starting in 2020.
Street Level
Medford
A local man was arrested after police discovered a moonshine still he was operating out of his home.
Glassboro
One student at Glassboro High School is facing harassment charges after posting a racist tweet about two fellow students on Twitter.
Cherry Hill
Police arrested a Pennsylvania man after he was caught on video at the Sam Ash music shop, along with a female accomplice from National Park, stealing a Les Paul guitar by hiding it in his pants.
Community: Face-Off
Emergency responders don't have time to think twice about helping those in need and those responding to calls during Hurricane Sandy were no exception. As a result, many of those men and women were left with nothing in the wake of the storm.
To help, All Hands Working, a charity that provides workout equipment, monetary assistance and training to firefighters, will join a handful of Philadelphia Flyers alumni in the All Hands Working Winter Classic on March 16. Former Flyer greats like Bob Kelly and Brian Propp will face off against a team of firefighters while current member of the Orange and Black, Scott Hartnell, joins legendary former goalie Bernie Parent signing autographs.
Joe Gordon, president of All Hands Working, says the event's goal is to raise $50,000. "Because they went to work the day the hurricane hit, when they came back from their shift, they had nothing left," says Gordon. "A normal person would take time off work to take care of things, but these guys haven't been able to."
The hockey game will be held at Hollydell Ice Arena in Sewell from 3 to 6 p.m. on March 16. For more information, visit AllHandsWorkingWinterClassic.com.
Names to Know
Local people making a difference in South Jersey and beyond
Stylist Kevin Gatto, a co-owner of Verde Salon in Collingswood, has become a regular host on QVC. Gatto was named the spokesman for FHI Heat, a company that produces hot tools like flat irons for hair, and is now the face of the company as he hosts a regular segment on the product.
As part of Martin Luther King Jr. Day's National Day of Service, Medford's Valerie Still organized volunteers to help clean up the grounds of her great-great-grandfather Dr. James Still's previous medical practice. Dr. Still is known as The Black Doctor of the Pines and his family played an integral part of the Underground Railroad during the 19th century. Valerie has been organizing efforts to restore the building and turn it into a cultural and educational center.
On Feb. 13, Dr. Joseph V. Lombardi, the head of the division of Vascular & Endovascular Surgery at Cooper University Health Care, became the first in New Jersey to implant a drug-eluting stent into a patient. The stent treats peripheral vascular disease and is a new piece of medical technology designed to increase blood flow to lower extremities.
Cherokee High School graduate Natalie Thomas made a name for herself while in high school as a two-time state diving champion. Now out of college, she's still making waves, with the creation of her clothing line, Cultivation Five. The T-shirt line gives shoppers the opportunity to donate part of their purchase toward a charity of their choosing.
At just 13, Haddonfield native Mitchell Rothstein took his hobby and earned some local celebrity. Rothstein, a professional magician, is traveling the area performing his sleight-of-hand and close-up magic, and has begun teaching children at local Ronald McDonald Houses their own tricks. Most recently, the teen could be found performing at the annual Flyers Wives Carnival in Philadelphia, one of the area's largest annual fundraising events.
Burlington County College named Dr. Nichole Bennett-Bealer as the new dean of Liberal Arts. The area native, with a degree from Rider University, will take over command regarding programs within the entire liberal arts divisions.
Laverne Mann was named the new director of the Cherry Hill Public Library by the Cherry Hill Public Library Board of Trustees. Announced at the end of Feb., Mann—an award-winning librarian who has served public branches across the state—will take over guest services, production, and oversee general care for the library, which currently occupies more than 36,000 public cardholders.
Haddonfield's Daniel J. Ragone, a member of the Kennedy Health System Board of Directors and the Board of Trustees of Kennedy University Hospital, received the 2013 New Jersey Hospital Association's Healthcare System Trustee Award for 2013. He was honored for his work with Kennedy, serving the health system for more than 35 years.
Published (and copyrighted) in South Jersey Magazine, Volume 9, Issue 12 (March, 2013).
For more info on South Jersey Magazine, click here.
To subscribe to South Jersey Magazine, click here.
To advertise in South Jersey Magazine, click here.