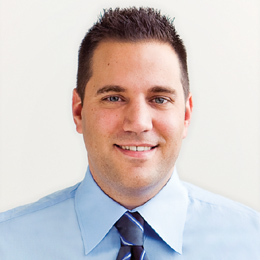 Editor's Note: A Real Winner
Growing up, I started playing organized sports at a very young age. Baseball and basketball mostly, but I did have one forgettable season on the soccer pitch. And like any kid who hoisted jump shots in the driveway while an imaginary clock ticked down to its final seconds or mimicked their favorite pitcher on the mound in the bottom of the ninth inning, I too had visions of what it would be like to win the big game, carried off on the shoulders of my teammates.
Sadly, it wasn't until 2012 when I finally got around to winning that "big" game. That's when my men's league basketball team took home not one, not two, but three championships. Suddenly after years of frustration, I was part of a dynasty.
OK, well, maybe not, but give a long suffering athlete something.
Because I know firsthand what it's like to dream about those moments, I can only imagine how Audubon's Joe Flacco felt after winning the Super Bowl in early February. I guarantee that the moment inspired scores of kids from South Jersey to San Francisco to go outside, pick up a football and act out their own Super Bowl fantasy, just as Flacco's hero Joe Montana did for him so many years earlier.
The Ravens may not be our team, but Flacco is our guy and to see him succeed on the biggest stage brought smiles to more than just Audubon. That's why we were thrilled to follow Joe leading up to and after the Super Bowl. Turn to Page 70 to hear from the man himself, his teammates and the townspeople that may bleed green, but are proud to wear purple.
This wonderful issue also features our annual spring fashion spread, and it's a real show stopper. We spent time at Revel in Atlantic City with a few members of the Sixers Dream Team, using the stunning space as a backdrop for these gorgeous ladies to show off the season's hottest looks. Finally, on Page 60, you can read our exclusive interview with Jim McGreevey. The former governor sat down with us to discuss his life after politics—the subject of an HBO documentary slated to air later this month. It's been a long journey since that fateful afternoon in 2004 when McGreevey stood in front of cameras, but his new passion for helping others is more than admirable.
You'll want to take your time with this issue, we sure did.
Kind regards,
Peter J. Proko
Editor-in-Chief
Published (and copyrighted) in South Jersey Magazine, Volume 9, Issue 12 (March, 2013).
For more info on South Jersey Magazine, click here.
To subscribe to South Jersey Magazine, click here.
To advertise in South Jersey Magazine, click here.