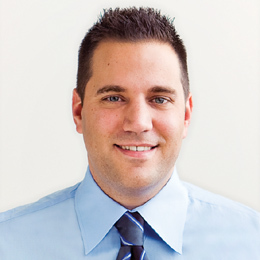 Editor's Note: Time To Eat
Once upon a time in another life, I covered the food scene across the Philadelphia and South Jersey region. It was a pretty rewarding gig considering I got to converse with more than a few revered chefs and dine at some of the finest establishments in the area. The experience could have turned me into a food snob pretty quickly, but I still enjoy meals at seemingly random hole-in-the-wall joints as much as I do inside a white tablecloth dining room. Good food is good food. However, I did become more enlightened on the culinary world and walked away with a better understanding and appreciation of the food industry as a whole.
I have used this space before to let readers know that I'm not particularly fond of the term foodie, and I would never claim to be a food expert. But that doesn't matter when my family members and friends leave me with the oft difficult task of recommending a good restaurant to them. Asking me where to eat is like asking me to choose my favorite song; there are factors involved. What's the occasion? What type of cuisine? Are you looking for an experience? BYOB? Upscale? Casual? Upscale casual? The point is that even though we know what we like, it's hard to narrow down the options to be able to give a straight-up answer.
Food is so subjective, what may satisfy some can leave others with a bad taste in their mouth. And that's exactly what makes our annual Golden Forks issue so special. We celebrate the restaurants that are elevating the dining landscape, one well-crafted plate at a time. This year, we devised a list of what we feel to be the 25 best restaurants in South Jersey. Some are familiar favorites; others are newcomers worthy of any discerning diner's attention. The countless meals we've enjoyed during the past 12 months helped us solidify our choices. We suggest you make your reservations now before it's too late.
This month, we also salute the Best Pediatricians in South Jersey, including a look at what inspired these doctors, and we even had some dig up their baby pictures. Writer Jen Kelley sits down for a rare talk with the sometimes controversial George Norcross, the man who maintains a powerful political influence in the state despite never being elected to office of any kind. You'll also read about our picks for the perfect romantic getaway and we introduce our new columnist: comedian, sports talk radio host and Mullica Hill resident Big Daddy Graham. Turn to Page 22 to read how, after two decades, this Philly transplant is still getting used to South Jersey life.
Happy eating everyone.
Kind regards,
Peter J. Proko
Editor-in-Chief
Published (and copyrighted) in South Jersey Magazine, Volume 9, Issue 11 (February, 2013).
For more info on South Jersey Magazine, click here.
To subscribe to South Jersey Magazine, click here.
To advertise in South Jersey Magazine, click here.