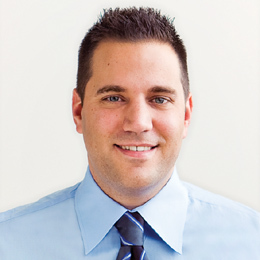 Editor's Note: A Toast to 2012
As the magazine's Editor-in-Chief, I am constantly asked by folks across the South Jersey region to appear at numerous events, give guest lectures, assist with their cause, etc. The truth is, I wish I could do more of it, but there's only so many hours in the day and anyone that has ever worked in a deadline-driven environment will tell you there's even less than you think.
But when time permits, I make it a priority to get out of the office and into the community, whether that's speaking at local Rotary functions or talking with students in Haddonfield and other surrounding school districts. I enjoy getting to interact with the public because it's one of the best ways for me to look to improve the publication. After all, if we don't listen to our readers, what kind of magazine would we be?
What I hear when I listen is a lot of positive reinforcement about how beautiful the magazine looks, how engaging the stories are, how much the magazine has grown over time. And all of these are great things that help keep my ego inflated just enough. But, it's the other feedback that I really look forward to hearing, the things that people don't like. It pushes our staff to not rest on their laurels. Knowing that you can always get better means there's always room for improvement, which I find exciting and one of my biggest challenges.
As we gathered around the conference room table to discuss our annual Year in Review package, it became clearly evident that 2012 was a year we won't soon forget. Bruce Springsteen, Kevin Bacon, Martha Stewart and David Boreanaz were just some of the high-profile names to grace our pages in the past year. Turn to Page 38 for a recap of what we learned from 2012, as well as a look ahead to 2013. You'll also find a convenient roundup of our Best of the Best, Top Physicians, Top Dentists, Awesome Attorneys and Best of Home and Garden lists.
The past year was exciting in other ways, too. We moved to a swanky new address; our parent company Del Val Media launched a new publication (our sixth title) in Philadelphia; we acquired House & Home magazine; and created a new digital media company. If you think that sounds like a lot, wait until you see what we have in store for 2013!
Kind regards,
Peter J. Proko
Editor-in-Chief
Published (and copyrighted) in South Jersey Magazine, Volume 9, Issue 10 (January, 2013).
For more info on South Jersey Magazine, click here.
To subscribe to South Jersey Magazine, click here.
To advertise in South Jersey Magazine, click here.