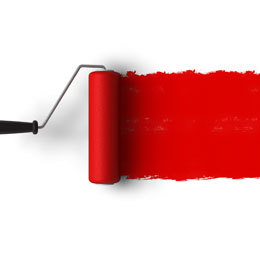 Best of Home & Garden 2012
Home is where the heart is, it's no wonder why so many South Jersey residents put all they have into making their living spaces the best they can possibly be. From amazing décor and flawless landscaping to waterproofing basements and choosing the right security system, jobs—and unfortunately sometimes problems—come in all shapes and sizes. That's why we've asked our readers to let us know who they turn to when it comes to home and garden overhauls. Here, the results of our SouthJersey.com poll as well as some trends to keep your eye on.
"As the days get shorter, lighting can create a sense of warmth, accentuate a specific area, or set an overall mood. Other popular additions include outdoor fireplaces, built to stimulate the same coziness of an indoor hearth, or masonry fire pits for a true open-air campfire appeal. The key for exterior lighting is to be low maintenance, last a long time, and provide many years of enjoyment."
— Dan Young, Owner
Young's Landscape Management
Fall is a great time to plant, says Ed Swietanski of Gill's Landscaping. Whether it's reseeding the lawn or putting in some of those cheerful flowers you've been eyeing, you'll see much better first-year growth from plantings when you plant in the fall.
This fall is the time to indulge in some serious color for your home. The experts at Little Flower Creative say the colors of the season are deep burgundy hues or brilliant red accents. C.J. DiRoma says burgundy is the tone to "spice up a home" this season, while touches of red can enhance any existing room and brighten up the season.
When it comes to quartz­­ versus granite countertops, quartz is gaining in popularity thanks to its non-porous surface and easy maintenance. According to Skip Rudderow of Main Street Cabinet Company, wood countertops are also appearing more in different style kitchens, especially as islands or bar tops.
It's important to keep an open mind when looking to upgrade your kitchen due to the many styles and directions now being offered. Ron Buzzetta, president of Buzzetta's Kitchen Gallery, says that could mean deciding between traditional and contemporary, whether or not you want French doors on your fridge, and many other possibilities.
Alternative Energy contractors
Powell Energy & Solar
Moorestown
(856) 380-0709
PowellEnergyandSolar.com
Spectrum Energy, Inc
Lumberton
(609) 261-0760
SolarBySpectrum.com
Solular
Marlton
(877) 765-8527
SolularEnergy.com
Appliances
ABC Appliances
Marlton: (856) 267-5755
Medford: (609) 257-3182
Pennsauken: (856) 665-0711
ABCDiscountAppliances.com
Lakes Appliance
Medford and Mount Holly
(609) 265-8888
TheOriginalLakesAppliance.com
Woodbury Appliances
Woodbury
(856) 845-3710
WoodburyAppliance.com
Baths & Bathroom Remodeling Companies
Ferguson Bath, Kitchen & Lighting
Cherry Hill
(856) 489-5620
Ferguson.com
Weinstein's Bath and Kitchen Showroom
Collingswood
(856) 833-1576
WeinsteinSupply.com
Builders
A&J Custom Home Remodeling
Swedesboro
(856) 832-4001
A-JCustomHomes.com
Bob Meyer Communities
Medford
(609) 654-4030
BobMeyer.com
Cipriani Remodeling Solutions
Woodbury
(856) 853-8398
CiprianiBuilders.com
CMB General Contractor
Medford
(609) 953-1798
CMBContracting.com
Massimo Master Renovator & Custom Builder
Moorestown
(856) 234-8411
MassimoBuild.com
Carpet Cleaning
All Brite Carpet Cleaning
Serving South Jersey
(856) 764-7966
DriesIn1Hour.com
Cleaning Services
Jidan Cleaning
Medford
(609) 714-0426
JidanCleaning.com
Molly Maid
Serving South Jersey
(800) 665-5962
Decks, Gazebos, Sunrooms
Four Seasons Sunrooms
Lindenwold
(856) 741-6767
FSL.FourSeasonsSunrooms.com
Deck/Wood Restoration
Deck Restoration Plus
Shamong
(609) 268-3436
DeckRestorationPlus.com
Electricians
Bradshaw Electric Inc.
Palmyra
(856) 829-6142
Raynor Electric
Medford
(609) 257-4789
RaynorElectricLLC.net
Fencing
Alenco Fence & Supply Corporation
Medford
(609) 654-6060
AlencoFence.com
Audubon Fencing
Brooklawn
(856) 742-7227
AudubonFencing.com
Edwin R. Burger and Son Fence Company
Barnsboro
(856) 468-2300
BurgerFence.com
Fireplaces
The Fireplace People
West Berlin
(856) 768-0009
TheFireplacePeople.com
Rettinger Fireplace Systems, Inc.
Voorhees
(856) 783-5501
RettingerFireplace.com
Flooring and Carpet
Avalon Carpet Tile and Flooring
Serving South Jersey
(856) 489-4996
AvalonCarpetTile.com
Dynamic Flooring
Medford
(609) 654-0500
DynamicFloorings.com
Floor Coverings International
Cherry Hill
(856) 616-9566
CarpetNetwork.com
Kelley Karpets
Pitman
(856) 589-4000
KelleyKarpets.com
Kepple's Carpet
West Berlin: (856) 767-1999
Marlton: (856) 874-1400
KepplesCarpet.com
Garage Doors
Dependable Doors & More
Serving South Jersey
(800) 606-1922
DependableDoorsLLC.com
Hunter Door
Maple Shade
(856) 575-3667
HunterDoor.com
Garden Center
Flagg's Garden Center
Moorestown
(856) 461-0567
FlaggsGardenCenter.com
Mr. Green Jeans Garden Center
Winslow
(609) 567-5786
MrGreenJeansNJ.com
Gutter Services
The Gutter Guys
Moorestown
(800) 488-8371
TheGutterGuys.com
Towne Gutters
Swedesboro
(856) 467-4244
Handyman Services
A5 Remodeling
Voorhees
(856) 719-0200
A5Remodeling.com
Mr. Handyman
Serving South Jersey
(856) 429-8991
MrHandyman.com
Hardscape Products
Chick's Block Company
Serving South Jersey
(856) 783-1786
ChicksBlockCo.com
G.W. Lippincott's Supply
Mount Holly
(609) 284-9987
LippincottSupply.net
Woodbury Cement
Woodbury Heights
(856) 845-2652
WoodburyCement.com
Redmond's Mulch & Stone World
Eastampton
(609) 261-1118
MulchAndStoneWorld.com
Rock Products Inc.
West Deptford
(856) 848-7934
RockProductsInc.com
Heating/Air Conditioning Contractors
Hutchinson Plumbing Heating Cooling
Serving South Jersey
(856) 429-6138
HutchBiz.com
John's AC & Heat
Serving South Jersey
(856) 933-9300
JohnsAC.com
RPM Heating & Air Conditioning, Inc.
Marlton
(856) 983-0273
RPM-HVAC.com
Sanders Home Services
Serving South Jersey
(888) 333-0630
SandersHomeServices.com
Home Organization Systems
California Closets
Serving South Jersey
(856) 638-5396
CaliforniaClosets.com
The Closet Gallery
Serving South Jersey
(609) 714-8282
TheClosetGallery.com
Home Remodeling
R. Craig Lord Construction Company
Moorestown
(856) 235-4237
RCraigLord.com
Under Construction Builders, LLC
Cherry Hill
(856) 354-0831
UCBuildersNJ.com
Interior Decorators & Designers
Dashing Designs
Cherry Hill
(856) 424-4405
DashingDesignsInc.com
Happily Better After Room Redesign and Home Staging
Willingboro
(609) 880-9682
HappilyBetterAfter.com
Little Flower Creative
Merchantville
(856) 665-5513
AsterismGroup.com/LittleFlower
Interior Furnishings
Atlas Interior Home Fashions
Marlton
(856) 985-5550
AtlasInteriorHomeFashions.com
Ethan Allen
Maple Shade
(856) 667-7333
EthanAllen.com
Kroungold's Furniture
Marlton
(856) 985-2700
Kroungolds.net
Unique Interiors
Cherry Hill
(856) 665-1911
UniqueInteriors.com
Summit Sampler
Haddonfield
(856) 429-4747
SummitSampler.com
Kitchens
Buzzetta's Kitchen Gallery
Cherry Hill
(856) 489-9797
BuzzettasKitchens.com
Cabinet Gallery
Medford
(609) 654-7555
CabinetGallery.com
Main Street Cabinet Co.
Moorestown
(856) 234-3400
MainStreetCabinet.com
Matteo Kitchens & Flooring Inc.
Woodstown
(856) 769-2490
www.MatteoKitchens.com
Landscaping/Hardscaping
Core Property Services Inc.
Serving South Jersey
(856) 429-4911
CorePropertyService.com
Dom's Landscaping and Hardscaping
Serving South Jersey
(856) 227-5440
DomsLandscapingLLC.com
Eaise Design & Landscaping
Monroeville
(856) 428-7769
Eaise.com
Elite Landscaping
Serving South Jersey
(856) 753-1944
EliteLandscaping.com
Eric's Nursery & Garden Center
Mount Laurel
(856) 231-0444
EricsNursery.com
Gill's Landscaping Inc.
Mullica Hill
(856) 223-9770
GillsLandscaping.com
Young's Landscape Management, Inc.
Serving South Jersey
(609) 654-5441
YoungsLandscape.com
Locks & Locksmiths
Evesham Lock & Safe Co.
Marlton
(856) 985-5555
EveshamLock.com
Lumber
Diamond M. Lumber Co., Inc.
Southampton
(609) 261-2701
DiamondMLumber.com
Dubell Lumber
Cherry Hill: (856) 665-9100
Egg Harbor Township: (609) 272-3100
Medford: (609) 654-4143
Millville: (856) 765-9129
Dubell.com
Glassboro Lumber & Kitchens Inc.
Glassboro
(856) 881-9124
GlassboroLumber.com
Marble, Granite & Tile
ALL Marble, Granite & Tile
Cherry Hill
(856) 354-4747
AllMarbleGranite.com
KOL Marble & Granite
Cherry Hill
(856) 857-1430
KolGranite.com
Ilkem Marble & Granite
Cherry Hill
(856) 433-8714
IlkemGranite.com
Tabernacle Granite & Marble, Inc.
Tabernacle
(888) 355-8677
TabernacleGranite.com
Tropic Industries
Hainesport
(609) 265-1799
TropicInd.com
Mold Remediation Companies
Mastertech Environmental
Serving South Jersey
(800) 310-3226
MastertechMold.com
Outdoor Lighting
Botanical Lighting
Serving South Jersey
(609) 953-5334
BotanicalLighting.com
Painting Contractors
Four Golden Brothers Painting
Serving South Jersey
(609) 346-3151
FourGoldenBrothers.com
GJP Painting
Serving South Jersey
(856) 669-4870
Ray Forker Painting Company
Moorestown
(856) 234-0014
RayForkerPainting.com
Patio Furniture
Green Lea Garden Center
Voorhees
(856) 767-4413
GreenLeaGardens.com
Spa Hearth & Home
Maple Shade
(856) 234-7799
SpaHearthandHome.net
Paving contractors
Garden State Paving
Cherry Hill
(856) 478-0069
GardenStatePaving.com
Pest Control
Delsea Exterminators
Serving South Jersey
(800) 233-5732
DelseaExterminators.com
Ron's Termite & Pest Control
Burlington
(609) 386-5599
Plumbing Contractors
Eddie B. Plumbing
Cinnaminson/Moorestown
(856) 303-8150
EddieBPlumbing.com
Filan & Conner Plumbing
Serving South Jersey
1044 Industrial Drive, Suite 19, West Berlin, NJ 08091
(856) 667-3334
plumberhvac.com
Roofing and Siding
A Brooks Roofing, Inc.
Palmyra
(856) 786-3393
BrooksRoofing.com
Fox Roofing Company
Cherry Hill: (856) 667-6776
Maple Shade: (856) 488-8200
Haddon Township: (856) 854-5400
Hanzel Roofing
Franklinville
(856) 629-1666
HanzelRoofing.com
Spas & Pools
Budd's Pools
Deptford
(856) 845-9000
BuddsPools.com
Jersey Pools & Spas
Medford
(609) 654-4886
JerseyPoolsandSpas.com
Swim-Mor Pools and Spas
Serving South Jersey
(856) 456-3332
SwimMor.com
Tree Service
Hyperion Tree Service
Moorestown
(856) 866-8600
HyperionTree.com
First Class Tree Service
Medford
(609) 714-1202
FirstClassTreeService.com
Bartlett Tree Experts
Cherry Hill
(856) 547-7170
Bartlett.com
Trimwork/Molding
Home Trimwork (ISC Inc)
Serving South Jersey
(856) 719-0200
Hometrimwork.com
Upholstery
Sciacca's Upholstering & Design Center
Riverside
856-461-1248
Sciacca.com
Waterproofing
Mid-Atlantic Waterproofing
Serving South Jersey
(856) 541-0100
Basements.com
Rightway Waterproofing Co.
Serving South Jersey
(609) 216-7650
RightwayWaterproofing.com
Windows & Doors
Jantek Industries LLC
Medford
(609) 654-1030
JantekWindows.com
Power Home Remodeling Group
Serving South Jersey
(610) 874-5000
PowerHRG.com
Window Tinting
Eastern Solar
West Berlin
(800) 734-6527
EasternSolarGlass.com
SJ Window Tinting
Mount Laurel
(800) 985-8468
SJWindowTinting.com
Window Treatments
Pasquarello Interiors
Stratford
(856) 784-2864
PasquarelloInteriors.com
Alberts Wallpaper
Turnersville
(856) 232-6665
AlbertsWallpaper.com
Published (and copyrighted) in South Jersey Magazine, Volume 9, Issue 6 (September, 2012).
For more info on South Jersey Magazine, click here.
To subscribe to South Jersey Magazine, click here.
To advertise in South Jersey Magazine, click here.