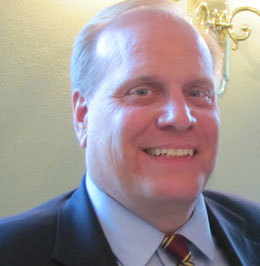 Southern Exposure: September, 2012
Go Figure
257: Number of sold-out Phillies games at Citizens Bank Park, a National League best, before the streak ended on Aug. 6.
7 feet: The size of the sand tiger shark caught by a local fisherman off the shores of Ocean City on Aug. 15.
$200: The cost of the new 2-year medical marijuana registration cards, off­ic­ially available to all qualified patients.
47th: New Jersey's ranking—out of the 50 states—on the Trust for America's Health's obesity index, released in August.
24% Percentage of obese adult New Jerseyans, according to the obesity index.
$1000: The fine Southhampton residents will now face for uncut lawns, dead trees or litter, put into effect at the end of August.
$37,000: Funds given to the Food Bank of South Jersey and Southern Regional Food Distribution, through a Community Services Block Grant issued by the Department of Community Affairs.
$1,000,000: Winnings for a Powerball ticket bought in Marlton on Aug. 15 at a 7-Eleven on East Main Street.
302 feet: The length of the U.S. Army's Long Endurance Multi-Intelligence Vehicle. The high-tech spy blimp is now being tested at Ocean County's Joint Base McGuire-Dix-Lakehurst.
Book it: Making History
During the summer of 1955, in the midst of a civil rights movement that shook the United States to its core, South Jersey's own Delaware Township—now known to all as Cherry Hill—became a face for equality. And all it took was a ball, a bat, and a few young athletes.
Author Gary Faucett details his memories growing up in Delaware Township during that time in his new book, A Team to Remember, which tells the story of the Delaware Township Little League team, the first integrated team to compete in the Little League World Series. In his recollection, comprised of personal commentary, fan and player interviews, and years of research, Faucett introduces baseball and history fans to the team of 11-and-12-year-old boys, weaving a tale that starts with the team's formation and ends with the fateful Williamsport, Pa. World Series game.
Well-Defined
Here are just some of the newest words added to the Merriam-Webster Dictionary last month. The words were chosen by a panel of lexicographers, including Collingswood's Kory Stamper, who review popular words from several years of research to determine the newest additions to the 114-year-old dictionary. Stamper was one of the lexicographers to successfully campaign to get "F-Bomb" added to the dictionary this year, as well.
Man Cave noun : : a room or space (as in a basement) designed according to the taste of the man of the house to be used as his personal area for hobbies and leisure activities
Aha Moment noun: : a moment of sudden realization, inspiration, insight, recognition or comprehension
Sexting noun \'sek-sti?\ : : the sending of sexually explicit messages or images by cell phone
Flexitarian noun \?flek-s?-'ter-e-?n\ : +Well-DEFINED : one whose normally meatless diet occasionally includes meat or fish
Did You Hear
"If someone's pissed with me, they should handle it in person instead of committing a cowardly act like this to get my attention. Personally, if I find out who it is, they better move out of the county."
—Gloucester County Freeholder Larry Wallace, (R). Wallace is working with county and township police after finding the mailbox of his Winslow Township home in pieces, the result of a handmade soda bomb.
Street Level
HADDONFIELD
A man wanted in both Haddon Township and Haddonfield for a list of burglaries was recognized and detained by police after stopping to wave at one of the homeowners he attempted to burglarize.
WESTVILLE
After 40 years, a man in Westville found his wallet that he misplaced while stationed in Warrentown, Va. in 1973. The wallet was returned to him intact, even containing the $43 he had when it was lost.
DELANCO
A seemingly lazy Delanco man was arrested and charged after he was caught burglarizing two houses on Hickory Street, the same block where he lives.
Names to Know
Local people making a difference in South Jersey and beyond
Burlington County College welcomed David Hespe (pictured) as its newest president. Hespe previously served as the New Jersey Commissioner of Education from 1999-2001 and the superintendent of Willingboro schools from 2009-2011, as well as serving as the Rowan University chairman from 2001-2009.
The South Jersey brew club Barley Legal Homebrewers are raising their glasses to member William Pozniak. That's because the Cinnaminson resident won the 2012 Master Homebrewer competition this summer in New York City. Pozniak defeated 88 national competitors with his homemade Czech pilsner.
Dr. Elizabeth Speakman of Cherry Hill, associate professor and co-director of the Jefferson Center for Interprofessional Education at Thomas Jefferson University, was selected as a Robert Wood Johnson Foundation Executive Nurse Fellow for 2012. Speakman was one of 20 national nurse leaders to be chosen for the three-year program.
Clearview Regional High School librarian Arlen Kimmelman was selected as the 2012-13 vice president for the New Jersey Association of School Librarians. As a member of the organization for the last 10 years and the Clearview librarian since 2008, Kimmelman was nominated by her organization peers.
Cinnaminson named Shamong's Frank Locantore as their newest administrator. Locantore has served the public of South Jersey through his entire professional career, previously serving as the assistant superintendent of public works for Evesham and as a captain in the Evesham Police Department.
Medford student Robert Vogel was awarded $1,000 by David Perry Associations in Marlton. Vogel, who recently took his winnings to his new campus, Duke University, was chosen for his strong leadership in his community. He plans to study biomedical engineering to redesign more easily functioning prosthetics for amputees.
Published (and copyrighted) in South Jersey Magazine, Volume 9, Issue 6 (September, 2012).
For more info on South Jersey Magazine, click here.
To subscribe to South Jersey Magazine, click here.
To advertise in South Jersey Magazine, click here.