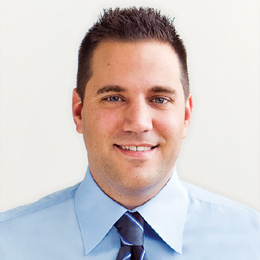 Editor's Note: A Different Route
…From the pages of South Jersey Magazine…
Today's headlines are too often centered around multimillionaire athletes and entertainers abusing their celebrity—LeBron James' "Decision" anyone?—or worse, finding themselves on the wrong side of the law. There's no doubt the sensationalism sells, but what's so easily overlooked are the many that actually use their position to make a difference in other's lives; and I'm not talking about hiring their entourage to run their errands and drive them to the nightclub.
Jeremy Maclin is one of those seemingly rare professional athletes that understands life is bigger than his 6-foot, 198-pound frame, and at just 24 years old, it's evident the Philadelphia Eagles wide receiver is more mature than some of his NFL counterparts.
The foundation he has created to work with kids from his adopted home of South Jersey to his native St. Louis is a testament to his character and exemplifies his willingness to give back to the community. You can turn to Page 38 and learn about his difficult childhood and what inspired him to align himself with the youth he mentors, as well as get his take on the health scare that almost brought his career to a screeching halt. Maclin's story is about much more than just catching passes on Sundays; though he's pretty good at that, too.
Of course, the Eagles offensive star is not the only reason we are excited about this issue; we were fortunate to sit down with the Flyers' Scott Hartnell as he gets ready for his big charity golf tournament in Cherry Hill and celebrity trainer Jillian Michaels as she warms up for this month's big fitness festival in Atlantic City. Speaking of Atlantic City, you'll want to check out our interview with one of the cast members from HBO's Boardwalk Empire. The hit show returns this month, and we got Nucky's right-hand man to tell us what fans can expect this season. We also are pleased to give our readers an exclusive, inside look at the new Cooper Medical School of Rowan University, which only a few days ago welcomed its first students through the door. Add to that our annual Public High School Report Card and Best of Home and Garden list, and you're going to need to carve out some time to get through these pages.
Kind regards,
Peter J. Proko
Editor-in-Chief
Published (and copyrighted) in South Jersey Magazine, Volume 9, Issue 6 (September, 2012).
For more info on South Jersey Magazine, click here.
To subscribe to South Jersey Magazine, click here.
To advertise in South Jersey Magazine, click here.