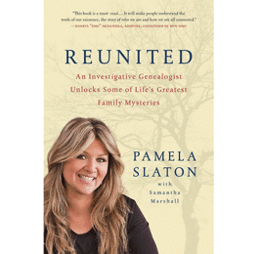 Southern Exposure: July, 2012
Go Figure
63 out of 85: Red light cameras in New Jersey that are being reviewed for the accuracy of yellow light timing, including cameras in Cherry Hill, Monroe, Stratford and Glassboro. No tickets will be given out in the meantime, but the cameras are still recording.
$799,900: Asking price for Rowan University's Woodbury mansion, the now-vacant home of the university's previous president.
750: Number of people who attended Gov. Chris Christie's appearance at Haddonfield Central Middle School last month.
$3.33: Average price of gasoline in New Jersey at the end of June, according to AAA Mid-Atlantic, down significantly from $3.64 at this time last year.
20%: Drivers in a AAA survey that admitted to letting their dog sit on their lap while driving.
$250-$1,000: Fine a driver can receive by a New Jersey SPCA officer.
Baa3: Collingswood's bond rating once again thanks to a Moody's Investor Service upgrade, bringing the borough back up to investor-grade status.
12 Sets of twins (plus one set of triplets): in the Class of 2012 at Washington Township High School.
5.2%: Drop in winter residential natural gas rates residents can expect as of Oct. 1, representing the ninth time PSE&G rates have been cut in three years.
15 and under: Ages that would be banned from tanning salons in New Jersey under proposed legislation. Those 16 and 17 would still need a parent present.
$20,000: Amount singer Ashanti was paid to speak to seventh- and eighth-graders in the Atlantic City School District about the importance of staying in school.
$40,000: Grant awarded by the PNC Foundation to Perkins Center for the Arts for an exhibition series in Collingswood, a social media campaign, and free programs for adults and families entitled Social Artworking.
ZERO: Number of days of school, from pre-K all the way through 12th grade, missed by Seneca High School graduate Michelle Graf.
73: Number of Locustwood residents that have signed a petition against the proposed expansion of the neighboring Cherry Hill Triplex dealership.
Book It: Lost & Found
They say she performs miracles; she is the best in her field; there is no one else like her. Thousands will testify that she changed their lives and helped make them feel whole. Pamela Slaton (pictured), an investigative genealogist and Lumberton resident, is nothing short of a hero to the families she has helped, and her book Reunited allows her magic touch to reach farther, helping all of the people she cannot physically access to find lost relatives.
As an adoptee, Slaton always had a plaguing desire to know her roots. After searching for and finding her birth mother, she was faced with the harsh reality that her birth mother did not want a relationship with her. The talented and dedicated genealogist channeled her energy into helping heal others who have suffered due to losing relatives through adoption or other circumstance. She volunteered at local adoptee support groups before being hired by a major adoption finding agency, but later decided she wanted to go out on her own and create more trust and intimacy between finder and client. Slaton has appeared on the Oprah Winfrey Show and was followed by the documentary series Searching For… on the OWN Network.
Slaton sets herself apart from others with her passion, her determination, and her "no find, no fee" policy. Praised as a must-read for anyone who has dealt with adoption, Reunited tells the real stories of families brought together by the hands of Slaton.
Home Grown: A Slice of Art
Lauren Ruch has been making her own creations in ceramics and fabrics for as long as she can remember. She started by making small bags and hand-painted fabric sculptures, and the creativity has only grown since. "I am inspired by the idea of making something handmade from start to finish," she says of her online company, Orange Slice Art.
Ruch's favorite pieces to make, showing off the variety of her talents, are bags, cases and home accessories, such as pillows and ceramic vases and napkin rings. Her eclectic mix of colors, techniques and textures are chosen through her watchful eye of what's trending, but each piece also has her own "imprint," she says.
Currently, her products are sold on her website, OrangeSliceArt.com, as well as Etsy.com. Ruch welcomed her first baby recently, but she hopes to get back into the art festival circuit soon to sell her wares. "I have lots of new ideas that I would like to implement," Ruch says of her hopes for the company's future. "My dream would be to one day have my own shop of handmade goods."
Sporting: Play it Safe
As boot camp fitness classes have gained in popularity across South Jersey, an unfortunate side effect has been growing alongside it. According to Dr. Steve Young, of Body Solutions Inc. in Voorhees, these classes can do more harm than good, as people who aren't quite ready for that type of intensity push their bodies over the limit of good health.
"Boot camp classes involve multiple body parts moving in different directions and often at high speeds," Young says, adding that, when combined with an unregulated industry, "if the consumer is not properly prepared for these movements, then injuries happen."
But after spending much of his career studying the effectiveness of fitness boot camps, Young has posted a video of tips online for the public to view and help them make safe decisions when selecting a fitness class. Check it out on BodySolutions.com, where you'll find a link to their YouTube channel and tips on preventing many other workout-related injuries.
Eats: Just Peachy
The Food Bank of South Jersey accepts donations from area farmers, but it wasn't until last summer that staff learned about the fate of the Jersey peach: how farmers were forced to dump as many as 800,000 a year because they weren't 100 percent unblemished. "Our immediate thought was simple. There has to be a better way to reclaim that food and feed people," says food bank CEO Valerie Traore.
With the help of Campbell Soup and farmers' cooperative Eastern Propak, the food bank will change that by sending those peaches to Campbell Soup in Camden. In turn, Campbell's, for free, will produce 63,000 to 69,000 jars of peach salsa in the first year to be sold by the food bank. The product's name? Just Peachy.
"We're finding sustainable ways to fund the food bank so that we can offer a host of other social service programs that lift people out of poverty and into a self-reliant future," Traore says. "And we're doing it all with a New Jersey peach."
Street Level: Dispatches from our backyard
Harrison Township
Bill 'El Wingador' Simmons, a five-time Wing Bowl champ, was arrested on first-degree cocaine distribution charges for allegedly having $8,000 worth of cocaine and more than $4,000 in cash in his car.
Pennsauken
A three-foot alligator was fished out of the Cooper River, the third such reptile to be found in South Jersey in the last year.
Moorestown
Three men made off with an iPhone and $180 in cash after robbing two people sleep­ing in a tree house behind Cottage Avenue.
Washington Township
Authorities are investigating a series of tailgate thefts from pickup trucks through­out the area. At least six have been stolen, presumably for scrap, so far.
Laurel Springs
Thieves stole the air conditioning units from outside the Goddard School here, forcing the school to close on a 98-degree day in June.
Mount Laurel
An ordinance has been proposed that would ban curbside basketball hoops, requiring them only in driveways as a safety measure and to reduce traffic concerns.
15 Minutes: From the Court to the Counter
Brian Zoubek established his name as the dominant threat of the Haddonfield Memorial High School basketball team who later led his Duke University team to a 2010 national championship. But now, the 7'1" Haddonfield native wants to be known for his work in a different arena: the kitchen.
Later this month, he'll be opening a cream puff shop in his hometown. Surprised? You're not the only one. Read on to find out how one makes the move from sports to desserts, and keep your eye out for the new business—Dream Puffz, which will open by the end of July at 605 N. Haddon Ave.
Tell us where this idea originated.
I've been living up in New York and doing a project in the tech field with a few guys from Duke. I kept noticing all these niche places, cupcake places, cool little concepts. … I thought I could try it out and see how it goes.
Will it be exclusively cream puffs?
We'll start with cream puffs. We'll hopefully do catering and some events in addition to the retail store. On top of that, we'll break out into more savory puffs later, like spinach and artichoke. … My goal is to establish, one, a brand, and two, expectation of high quality.
Did you always have a sweet tooth?
My entire family has a sweet tooth and I definitely inherited that trait! I used to be the one finishing everyone else's desserts in college when we were on road trips.
Where did the recipes come from?
I created every single recipe from scratch with a young chef I'm working with.
How surprised have people been by this?
Surprise is definitely an understatement. I think going from pursuing basketball to this is a bit of a leap, but it's been a very positive reaction from people. People think it's cool and they're proud of me for trying to do my own thing.
Has there been a lot of soul searching that led to this?
I went through some tough injuries after college I had to deal with and re-evaluate whether I wanted to pursue basketball for the rest of my life. I looked at finance; I looked at all sorts of areas. It came down to the decision that I wanted to be in charge of my own destiny. The experience I had with basketball was unbelievable, but that's the complete opposite of controlling your destiny.
Was it important to open this in your hometown?
The main thing about it was the fact that I don't have experience in the business or food world, so for me, it was about coming back to that familiarity, that comfort zone. I have a lot of support in this community.
What do you think when you look back on your basketball career?
I'm extremely happy with how things worked out. For me, I regret getting injured, but that's part of the game. I don't regret how I approached anything. I don't regret any decision I've made. Some things I can't control; I accept that. I loved basketball and I'm so grateful and happy for everyone who helped me out. I've always had other interests, and it's time to pursue those.
How to Make Your Own Ice Cream
Whether in a bowl or a waffle cone, ice cream is the ruler of summertime treats. And did you know July is National Ice Cream Month? Neither did we. Rather than buying another premium pint, learn how to make your own at home.
Decide what you want.
Ice cream takes on more forms that we can count, from plain old vanilla to extreme blends. The first step is deciding what type you'll create. "The process varies from flavor to flavor, so obviously you'll make Oreo different than you'd make mint chocolate chip," says Brian McCormick, owner of Coneheads Homemade Ice Cream in Medford, who has more than 100 recipes in his collection.
Gather your tools.
Commercial ice cream parlors start with large quantities of a base mixture and then add fresh flavorings from there. At home, you can make your own base by whisking together two eggs, 3/4 cup of sugar, two cups heavy cream and one cup of milk. For the rest of your ingredients, always choose high quality goods—like Tahitian vanilla beans, dark chocolate or locally grown berries.
Churn, baby, churn.
There are a variety of ways to make ice cream. The easiest way, and the one most used by pros, is through a machine (like the Cuisinart Stainless-Steel Ice Cream Maker, $89.95 at Williams & Sonoma, 300 Rt. 73 S., Marlton) that churns air into the mixture as it ices up. "For hard ice cream, ideally you want to have 50 percent of the mixture be air," and your mix will double in volume over time, says McCormick. That means plenty of churning to get the consistency just right.
Mix it up.
To make your ice cream really unique, add in fresh ingredients and herbs from our area. "Anything that's chunks, you add on its way out of the machine and mix in by hand," says McCormick. Blueberries, blackberries and peaches will all be in season this month and can be added to the mix in a juice form or cut up in pieces to add texture.
Names to Know
Local people making a difference in South Jersey and beyond.
Marlton's 13-year-old Sami Zindel, an incoming freshman at Cherokee High School, was chosen as one of 25 performers that will sing the National Anthem during this year's Philadelphia Eagles football season. The winners were selected from hundreds of submissions in a national audition competition.
Merrill Lynch in Mount Laurel's Albert A. Fox has been named one of Registered Rep. magazine's 10 "Advisors with Heart" for 2012. Fox has been working with the National Kidney Foundation since 1997 after his father was diagnosed with renal disease, serving on the Delaware Valley chapter's executive committee and advisory board. Fox was selected out of 140 nominees for this national recognition.
Dr. William Harrer, the laboratory director of pathology for Our Lady of Lourdes Medical Center and Lourdes Medical Center of Burlington County, announced his retirement after 50 years in local medicine. Harrer, of Haddonfield, who has affectionately called "Dr. Bones," served Our Lady of Lourdes for more than 40 years, joining the pathology staff in 1970. The 75-year-old says he will stay on the medical boards he belongs to, including the Foundation of the College of American Pathologists.
The American Academy of Nurse Practitioners awarded U.S. Rep. Frank A. LoBiondo with the 2011 State Award for Nurse Practitioner Advocacy. The AANP, the oldest and largest national organization for nurse practitioners of all specialties, honored LoBiondo for his support of nurse practitioners in the New Jersey health care community.
Angelica Santiago was elected to a one-year term as the 2012-13 alumni representative to the CCC Board of Trustees. While a student, Santiago helped start Bikes-R-Us in Camden, a non-profit bicycle shop designed to provide educational programs to the city's children. She will go on to complete a bachelor's degree in social work with a minor in criminal justice.
Cherry Hill native Gary Gagnon recently announced his new company, Remyxx of Charlotte, N.C., will begin producing 100-percent recyclable sneakers for green consumers. Gagnon, who was on the season finale of ABC's Shark Tank in May, independently raised $40,000 through online efforts to kickstart his company, which will use rubber, polyresin and plastic to create his adult and children's shoes.
Camden Catholic High School in Cherry Hill appointed Heather Crisci as their new principal. Crisci previously served as the vice principal for Academic Affairs for the last seven years and has served with the school for 12 years, where she still teaches literature and composition.
The Alzheimer's Association Delaware Valley Chapter selected Thomas P. Fee Jr. for their Kaleidoscope Award for Community Service through Philanthropic Excellence. Fee, of Maple Shade, became involved with the Alzheimer's Association after watching his grandmothers and mother suffer from the devastating disease, and has since remained active in raising money for a cure. He was awarded at the association's June 12 golf classic, held in his honor.
Published (and copyrighted) in South Jersey Magazine, Volume 9, Issue 4 (July, 2012).
For more info on South Jersey Magazine, click here.
To subscribe to South Jersey Magazine, click here.
To advertise in South Jersey Magazine, click here.