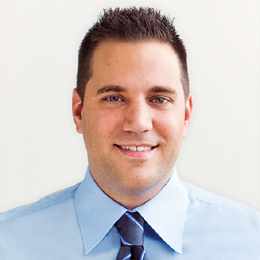 The Best We Can Offer
Almost immediately after our Best of the Best issue hit the streets last year, I got a phone call from a local business owner. He wanted to know what he could do to influence the magazine to be chosen for the honor this year. Surely, he figured, there must be some way for him to "earn" the recognition. He seemed incredulous when I told him that our votes weren't for sale, repeating his initial request a few more times before finally realizing I wasn't bluffing.
Our diligent staff spends the entire year seeking out the people, places and things that stand out in South Jersey, and we don't take the job lying down. You may disagree with some of our picks—and that's OK—but you can never say we didn't do our homework.
This year, we homed in on specific attributes that were deserving of the spotlight, adding some new categories into the fold and, because we value our readers' thoughts, we reached out and asked you to go online and pick your favorite things, as well. The result is our most exciting Best of the Best list ever and we are proud to share it with you in these pages.
This month, on page 74, we are also extremely pleased to feature some of the South Jersey's elite athletes that will represent the country at the Summer Olympics this month in London. We are in awe of their talent and ability, and take immense pride knowing the sacrifices they made to go from our backyard to compete on the world's stage.
Additionally, you'll find great stories with the Food Network's Anne Burrell (page 96), tennis legend Billie Jean King (page 40) and rising actor and Medford native Drew Van Acker. Watch out for Van Acker (page 32); if you don't know him already, you will soon.
Finally, I wanted to use this space to relay some thrilling news from inside our offices.
Recently, our parent company Del Val Media, which not only publishes this fine magazine, but also Suburban Family, South Jersey Biz and Suburban Life over in Pennsylvania, announced they will be launching a new product entitled Philadelphia Life later this summer. On the heels of that exciting development, the company also acquired both House & Home and The Art of Living Well magazines just a few weeks later. It truly is a wonderful time to be part a company that is looking to grow when most are simply hoping to get by. We look forward to only getting stronger in the months to come and bringing you along for the ride.
Kind regards,
Peter J. Proko
Editor-in-Chief
Published (and copyrighted) in South Jersey Magazine, Volume 9, Issue 4 (July, 2012).
For more info on South Jersey Magazine, click here.
To subscribe to South Jersey Magazine, click here.
To advertise in South Jersey Magazine, click here.