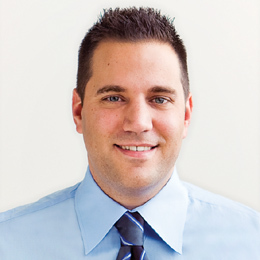 Shore Feels Good
There's something about this time of year and the Jersey Shore that leaves me feeling nostalgic. Strolling through Cape May with my wife on a recent afternoon, I was reminded of just how big a role the Shore has played in my life. Growing up, my sisters and I spent countless days running around Avalon during annual family getaways. Once I got to high school, I was crashing on floors in Ocean City, or spending long weekends in LBI. And it will be four years ago this July that I met my wife on a rather unassuming night in North Wildwood. Forget that nonsense about not falling in love at the Jersey Shore; trust me, it's been nothing short of wonderful.
So it's no surprise why I get so excited each year when it comes time to put together our Best of the Shore issue. For this installment, we set out to celebrate the diversity that each of our favorite seaside spots has to offer by compiling a town-by-town roundup featuring the best places for breakfast, the shopping boutiques you need to visit, fun and games to keep the little ones occupied, and where to pull up a stool come happy hour. We also tackle Shore staples like where to find the best ice cream and pizza, and we'll clue you into what's new and notable up and down the coast.
On Page 88, you'll find even more coverage as we present capsulated reviews of the 30 best fine dining restaurants at the Shore. Eating so many delicious meals was the (semi)easy part, narrowing down the choices proved more difficult. Also this month on Page 28, we sit down with famed developer Curtis Bashaw; the man responsible for ushering Cape May from sleepy Shore town to vibrant destination without losing any of its historic charm. And, you'll want to turn to Page 22 for an interesting look at both sides of the always hotly contested beach tag argument—necessary evil, or just plain evil?
In addition to all the great stuff at the Shore, we had the wonderful opportunity to talk with Kevin Bacon and his brother Michael ahead of their upcoming Ocean City performance (Page 84). As if that wasn't enough, we are unveiling our Top Dentists (Page 73) and kicking off our annual Top Chef competition (Page 95). With this much excitement, we barely have time to catch our breath before next month's big Best of the Best issue.
Thanks for reading!
Kind regards,
Peter J. Proko
Editor-in-Chief
Published (and copyrighted) in South Jersey Magazine, Volume 9, Issue 3 (June, 2012).
For more info on South Jersey Magazine, click here.
To subscribe to South Jersey Magazine, click here.
To advertise in South Jersey Magazine, click here.