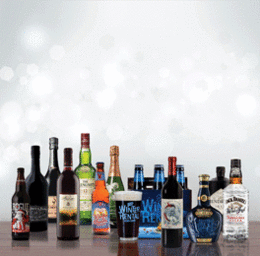 Good Buy: Made in the Shade
Step out in the sun with this season's newest collection of sunglasses, designed to keep you looking cool when the temperatures begin to rise.
Red Hot.
With their jet-black frame and fire engine-red details (pictured), these bold rims add fashionable flair to any outdoor adventure. Gibson Polarized Sunglasses by Smith, $119 at REI, 501 Rt. 73 S., Marlton, (856) 810-1938, REI.com
Work Out.
These polarized lenses are perfect for the active man who values both practicality and clean, comfortable style. Stringer by Costa Del Mar, $139 at Lynch Wood, 118 Barclay Lane, Cherry Hill, (856) 428-8084
Touch of Glamour.
A little bit of bling goes a long way on your next outing with these brown and gold aviators. 391 by Marc Jacobs, $295 at Solstice Sunglasses in the Cherry Hill Mall, 2000 Rt. 38, Cherry Hill (856) 486-0017, SolsticeSunglasses.com
Simply Sophisticated.
Designed for both men and women, these frames will be the newest staple to your outdoor wardrobe. 144 by Michael Kors, $244 at Brite Eyes Optical, 515 Rt. 73 S., Marlton, (856) 983-2666
Patterned Perfection.
Tortoise shell sits perfectly with gold accents and the iconic Coach "C" print on the interior, adding a chic touch to any outfit. Natasha by Coach, $158 at Coach in the Deptford Mall, 1750 Deptford Center Road, Deptford, (856) 686-5738, Coach.com
Stand Out.
Big, bold frames go hand in hand with the shining gold logo that appears to pop from each arm, only fitting of the designer that made them. 3504 by Gucci, $320 at Optique Boutique, 3223 Rt. 38, Mount Laurel, (856) 234-7881, OptiqueBoutique.com
Wild Side.
The newest design of these Oakley classics step up their game with unique arms designed to fit the working man with a sense of style. Crosshair Polarized 2.0 by Oakley, $240 at Budd Optical, 175 Route 70 Suite 23, Medford, (609) 953-8700
Vintage Vibe.
The cat eye frames and sharp, black and white detail on these shades give off a slightly old-school feel. 506 by Juicy Couture, $160 at Sterling Optical, 3501 Route 42, Turners-ville, (856) 728-8555, SterlingEyes.com
Girly Girl.
Embrace your wild side with these show-stopping translucent purple glitter frames. Kai by Jimmy Choo, $240 at Dr. Melman's Eyeland, 1001 Laurel Oak Road, Voorhees, (856) 783-1040, DrMelman.com
Published (and copyrighted) in South Jersey Magazine, Volume 9, Issue 2 (May, 2012).
For more info on South Jersey Magazine, click here.
To subscribe to South Jersey Magazine, click here.
To advertise in South Jersey Magazine, click here.