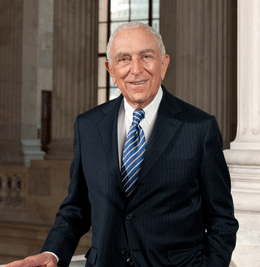 Southern Exposure: May, 2012
Spotlight: Tune In
Check out Bravo on May 9 at 10 p.m. to see Voorhees native and 2000 Eastern Regional High School grad Chaz Brown (pictured), one of 12 chefs featured in the new culinary competition Around the World in 80 Plates. Hosted by food experts Curtis Stone and Cat Cora, the new show has been referred to as Bravo's "most ambitious production to date," as it follows the 12 contestants in a 40-day competition spanning 10 countries, including Argentina, China and Morocco. They will face off in a number of food challenges, the first involving taking over a gastropub in London, with British locals choosing their favorite fare.
Brown is no stranger to these challenges. The 29-year-old chef de cuisine of Fatty Crab in New York City was a competitor on season 9 of Top Chef.
Eats: Sweet Treat
The typical day is pretty busy at Maria's Mom's Italian Cookie Cupboard, but the ovens were working overtime at the Marlton bakery in April, as they prepared for a once-in-a-lifetime opportunity that owner Maria Ritter didn't believe was real at first—the chance to have their delicious treats included in the gift bags handed out at the 33rd Annual Sports Emmy Awards in New York City on April 30.
After a staff member at Off the Wall Gifts, which assembles the gift bags, heard Maria's story of how she and mother Mary Lyn Saldutti founded the business following Saldutti's bout with breast cancer, they reached out and asked Ritter if she'd be interested.
And were they up for the challenge. "We baked, iced, decorated and packaged 2,500 cookies in less than one week's time," Ritter says. "We had all of our neighbors and family come into the store to form an assembly line and put the bags together and get them ready to ship." Despite the stress, it was a huge honor, she says, to know the Lemon Sprinkles she makes with her mom were enjoyed at such a special event.
Go Figure
90%: School budgets approved by New Jersey voters during the April school board elections.
27: Number of people arrested across New Jersey, including a 17-year-old Moorestown boy, in a state police child porn investigation.
2,425,226: Population in the eight counties that make up South Jersey, according to Census data released in April.
842: Increase in residents in Burlington County since 2010.
816: Gloucester County increase.
416: Decrease seen in Camden County.
57%: Amount of Medford voters that approved a 25 percent property tax increase in an April referendum.
$344: Average increase homeowners will see due to the hike.
$3,748.33: Funds raised by 12-year-old Deptford boy Caide Wileczek through a lemonade stand to help pay the vet bills for Hercules, an emaciated dog recently rescued from a Wenonah home.
125: Trees to be planted, including willow oak, tulip poplar and dogwood, in several locations around Mount Laurel thanks to the New Jersey Tree Foundation.
18th: Where Camden County falls, out of 21 counties, in terms of the health of its residents, according to a study by Robert Wood Johnson Foundation and the University of Wisconsin Population Health Institute. Gloucester ranked 14th while Burlington ranked 10th.
$1,500: Winnings for a Mount Laurel resident who was the first one through the door at the opening of Revel in Atlantic City.
$284,202: Settlement for a Moorestown couple whose beachfront property was seized by Avalon in 1965 without compensation. Their home had been destroyed during a storm in 1962. The couple was seeking $5.5 million.
Book It
Like Any Normal Day
Written by Mark Kram Jr., an award-winning sports writer, Like Any Normal Day tells the story of brothers Buddy and Jimmy Miley—one of the most heart-wrenching sports stories in the Philadelphia area's history.
Buddy was a charismatic and gifted high school quarterback who was idolized by Jimmy; but, following a football accident that resulted in Buddy's paralysis, Jimmy then watched him suffer, confined to a wheelchair as a quadriplegic. After more than 20 years of pain, Buddy turned to his younger brother for the ultimate sacrifice: a choice that would lead the two to Michigan and Dr. Kevorkian, better known as Dr. Death. Would this sacrifice land Jimmy in jail? Could he live with himself knowing what he did?
Though Kram, of Haddonfield, has written about the Miley family's struggles in the past, this book goes further in depth than ever before, spanning between the injury in 1973, his death in 1997, and current day. It's more than a sports story, and more than a story about death. It's about the power of devotion, and how far a family member will go for someone they love.
Honored: In Memoriam
Honor and dignity—these are two words that are behind the Camden County Veterans Cemetery, a solemn project aiming to give veterans a respectful final resting place. It's a project that began in phases back in 2007, and now, just in time for Memorial Day, a ribbon-cutting ceremony has been scheduled for May 26 to celebrate the near completion of the eight-acre, park-like site, located on a bluff overlooking the scenic Cooper River.
Located within Harleigh Cemetery, the resting place already for more than 300 veterans from the Civil War, the grounds on the border of Camden and Collingswood have seen many improvements in the last five years, such as the recent unveiling of a new Vietnam War memorial, a donation from the South Jersey Vietnam Veterans Association.
"Harleigh was selected as the location of the Camden County Veterans Cemetery because of its beauty and historic significance," says Freeholder Director Louis Cappelli Jr. "This is the latest manifestation of our respect and appreciation for the service given to our country by veterans."
Did You Hear
I'll remember, I think like everybody, I'll remember this series for a long, long time."
—Philadelphia Flyer and Haddonfield resident Danny Briere on the team's first-round win over the Pittsburgh Penguins
How To: Save energy costs this summer
Energy use in your household changes with the seasons, so it's no surprise that as the temperature rises, so do your utility bills. Here are some tips to save you the headache of shelling out extra money this summer. Plus, it won't just be good for your home; it'll reduce your carbon footprint and do some good for the Earth, too.
Inspect your appliances. Making a difference can start with simply checking the seal on your refrigerator, says Fred Hutchinson, president of Hutchinson Plumbing Heating Cooling in Cherry Hill. Place a dollar bill in the door, half in and half out, and close it. If you can easily pull the bill out, it may be time to fix the seal. Additionally, inspect your AC unit. "As the temperature increases, it's a good reminder to schedule an appointment to have homes' AC units inspected," Hutchinson says. "Ensuring all home appliances are in good working order is essential for efficiency and safety."
Thermostat awareness. Setting your thermostat to Antarctic temperatures may not be the most efficient way to stay cool. "Install a programmable thermostat to control air conditioning and heating temperatures. Heating and cooling uses the most energy and costs more money than any system in the house," says Kristen Abrahamsen, director of business development for Solar Works NJ in Turnersville. Also, don't run appliances that emit heat near the thermostat, Hutchinson warns, such as lamps and TVs.
Make a change. Swapping what you use daily can make an impact on saving energy. "Replace light bulbs in your home with energy-saving bulbs. We recommend Energy Star-qualified bulbs," says Abrahamsen. "Replace old appliances with Energy Star-qualified appliances. An old refrigerator could be using 50 percent more energy than a new, Energy Star-qualified model." Additionally, replacing your shower head can make morning showers not only more enjoyable, but smart. Install a low-flow shower head; it saves money and contributes to saving energy to produce more hot water, says Hutchinson.
Insulate. Check the insulation of your home. That includes crawl spaces, attics and basements as well as sealing weather strips, and all seams and the openings around windows and doors, says Abrahamsen. If all these tips are followed, it could help you "go green" and lead to some serious savings this year.
Health: A Mother's Say
"You want me to give my vulnerable son to someone I don't even know?" Amy Welsh recalls thinking when she found out she had no say in the in-school nurse for her son Isaiah, one of her triplets born prematurely in 2002, who suffers from epilepsy and cerebral palsy. Though he attends Burlington County Special Services School District, his home district of Collingswood is responsible for the bill, so the district chose their own nurse for Isaiah, deemed a medically-fragile student.
Welsh was shocked at the district's denial. "You can't pick the cheapest one when it comes to a child's life," she says.
But now, her and husband Eric Sutter's story has become the inspiration for a new bill—soon to be law—that protects students and gives their parents a voice. With Welsh's nurse now accompanying Isaiah to school, she hopes this bill will prevent other parents from having to face the same troubling situation.
Street Level
Glassboro
Police arrested five women at the Best Accupressure and Oriental Sauna in an alleged prostitution ring in April.
Evesham
Police are on the lookout for two men with $1,000 worth of bras they recently stole from the Victoria's Secret on Route 73.
Cherry Hill
Two men were arrested after digging up a time capsule on the site of the former Erial School, filled with memorabilia from 1928-1978. The capsule, which wasn't supposed to be opened until 2028, has since been reburied.
Moorestown
An armored car driver stashed away $20,000 with the intention of picking it up later—but he was arrested before he could get to it.
Mount Laurel
A township man was arrested after tossing a pot of boiling water onto a woman during an argument. She was treated for second-degree burns to her face, neck and torso.
Mount Laurel
A burglar caused $50,000 worth of damage to a home here after leaving water running in the home.
Collingswood
Police arrested a woman who was using a samurai sword to repeatedly bang on her neighbor's door. She said she was carrying the sword for protection.
Haddon Township
A man was indicted after allegedly ringing the doorbell of U.S. Rep. Rob Andrews and threatened to assault him over money he claimed he was owed by the federal government.
Gloucester Township
A police officer was arrested, while on duty, after allegedly buying prescription painkillers from a police informant in a motel parking lot.
Haddonfield
Someone, somehow, managed to steal a 350-pound safe containing a gun, jewelry, silverware and more from a home here.
Washington Township
A woman who was caught shoplifting a pair of shoes from Famous Footwear tried to hide them in a toilet in the store's bathroom.
Good: Simple Gift, Far Reach
When 12-year-old Nolan Mason, of Medford, learned that children in the Dominican Republic used milk cartons for baseball gloves, he knew he wanted to do something to help. As a little league player and avid baseball fan, he couldn't imagine not having something as simple as a glove to play with. With the help of siblings Xavier Walter, 11, and Remington Walter, 7, he collected more than 100 gloves and other equipment for the children at the Ramon Martinez B. Dominican Republic School.
Thanks to his parents, Xavier Walter and Dany Mason-Walter, it became a true lesson in philanthropy, as the family traveled 1,500 miles during spring break in April to hand-deliver the supplies.
"This experience has been like no other for our family," says the elder Xavier Walter, CEO of The Energy Team. "Each child in the school who received something from the more than 70 pounds of donated gear was so incredibly happy. We are so grateful to the students and families from Hartford and Allen schools who helped make these gifts possible."
Names to Know
Local people making a difference in South Jersey and beyond
Elizabeth Ryan of Florence has been named the Garden State Women Education Foundation's Woman of the Year for 2012. Ryan, the CEO of the New Jersey Hospital Association, was nominated by a jury of her peers for her excellence in leadership in her career and her community.
This year's Boston Marathon, held on April 16 and breaking 85 degrees, was one of the hottest races in its 116 year history, but that didn't stop Blackwood's Bill Scargill. While thousands dropped out or were hospitalized from the extreme heat, Scargill pushed on to complete his 44th marathon in 5:21:06, alongside a team of 16 running in support of the Juvenile Diabetes Reasearch Foundation. His team raised a total of $100,140 for the organization.
The Lourdes Health Foundation , with locations all across South Jersey, honored Willingboro resident and retired physician Dr. Edwin Messey with the 2012 Healing Spirit Award. Messey retired in 2011, after more than 40 years of service. He was honored at the Lourdes Health Foundation's fourth annual fundraising gala "The Dance 2012—Old Hollywood Glamour," in Atlantic City on April 21.
When Carolyn Musser was hit by a car in 1985 while horseback riding by her Voorhees home, her severe brain injury left her struggling to pick up the pieces. But recently, Musser used her battle to reach out to others, celebrating March's Brain Injury Awareness Month by speaking at Bancroft's Brain Injury Services annual "Bancroft Unplugged" event. Together, Musser and Bancroft hope to spread awareness on brain injuries and prevention.
The Kennedy Health System in Voorhees chose Dr. Robert Barsky as one of four residents to receive the 2012 Beacon Award, an award issued by the medical system to those who have significantly helped boost the success of Kennedy in the community. Barsky, of Cherry Hill, has been an urologist with Kennedy since 1986 and was recognized for his outstanding contributions to South Jersey health care.
While most teens are making a wish list of gifts in preparation of their birthdays, Moorestown's Marissa Colbek was busy giving to others instead. In celebration of her 14th birthday, Colbek, an eighth grader at William Allen Middle School, collected more than 230 non-perishable food items to deliver to the Cathedral Kitchen in Camden. Her food items were then given to families in need in the area.
Mount Laurel's Adath Emanu-El has appointed South Jersey native Benjamin P. David as their newest senior rabbi on April 25. Born and raised in Cherry Hill, David's father, Jerome P. David, is the current senior rabbi at the area's Temple Emanuel. He will officially begin his work on July 1.
Cherry Hill's Michael Savett is being honored by the National Foundation for Celiac Awareness. As the publisher of the blog Gluten Free Philly, Savett has been noted for his contributions in educating and helping the celiac community in the Delaware Valley, offering helpful tips on eating gluten free in and around Philadelphia. He will be officially awarded at the foundation's Appetite for Awareness in September.
Published (and copyrighted) in South Jersey Magazine, Volume 9, Issue 2 (May, 2012).
For more info on South Jersey Magazine, click here.
To subscribe to South Jersey Magazine, click here.
To advertise in South Jersey Magazine, click here.