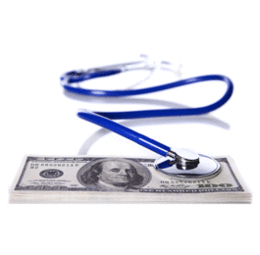 Health Care Steps into the Future
New partnerships and alliances, along with enhanced community access, are helping to usher in a new medical era for South Jersey.
The time when the stand-alone, big-city hospital was the standard in health care is long gone. With advancements in research and technology, high-quality medical care has become commonplace right here in South Jersey. But with the rising costs that come with federal health care reform and decreased Medicare and Medicaid reimbursements, our local health care organizations are now entering an entirely new era where partnerships have become the common approach, combining resources wherever possible to accomplish two main goals: offering the preventative resources necessary to keep patients out of the hospital, and providing comprehensive, top-tier services when inpatient care is needed.
A changing landscape
Throughout the economic downturn of the last several years, new construction seemingly halted, except in two major areas¬—higher education and health care. While housing and commercial projects stalled, the attention turned to some of the region's top health care providers, seemingly unfazed, that had shovel-ready projects in the works.
The reason? In a struggling economy, the need for quality, affordable care—and care that's close to home—was perhaps more important than ever.
According to Martin A. Bieber, president and CEO of Kennedy Health System, more than 19,000 South Jersey residents were sent to Philadelphia for medical treatment in 2009. Since then, Kennedy, like many other area hospitals, has been committed to keeping residents at home to receive a full spectrum care without crossing the bridge. That commitment led to the creation of the Kennedy Health Alliance in the spring of 2011.
"We want people to come to us with the knowledge and the comfort level that not only will they see their doctor on their terms, but we will open the door to the best of the best in all other services that we have available," says Bieber.
With a new network of primary care physicians all over the area, the Kennedy Health Alliance is focused on providing comprehensive and organized patient care, saving time and money for the patient and the practices. "What this means for the patient is that they have access to the primary care, but when it comes to more complex needs for further in their lifetime, it's being done at Kennedy," says Carman Ciervo, DO, Kennedy's senior vice president of Clinical Integration. "There's a comfort level when there is integration close to home. People don't want to have to go over to Philadelphia every time."
Underwood Memorial Hospital is yet another organization highly concentrating on its growing physician network. CEO Eileen Cardile points out that if you go within a 10-mile radius of the main campus in Woodbury, you'll find four family health centers leased or built by Underwood, and the doctors and services in those buildings are entirely Underwood-employed. "That was to guarantee access to the community," she says. "When you have to spend less, you need to have very strong family medicine access points."
In another move to localize health care, Capital Health unveiled its new suburban hospital last November, the $530 million Capital Health Medical Center – Hopewell. It replaced the system's Mercer hospital—though a satellite ER department is maintained there—while the Capital Health Regional Medical Center in Trenton underwent $100 million in renovations to transform it into what's become a virtually new hospital.
"Over the past few years, it became evident that it was going to be difficult to sustain two acute care hospitals in Trenton," says Larry DiSanto, Capital's executive vice president and COO. "The populations in the suburban communities, patients that used to come into Trenton for health care, were going increasingly to more local hospitals in the suburbs."
It was time to no longer expect patients to travel to them; the hospital had to move toward its patients. "That's been a core part of what we've been doing here for the past four years," DiSanto says. "Patients, to get access to real high level physicians and specialty services, had to travel to Philadelphia or New York to get that. So our strategic vision and plan was to bring those services right here."
The new 223-bed hospital features a wide array of those high-level, specialized medical services, including neurosciences, digestive health, advanced orthopedic services, cancer services, CyberKnife radiosurgery, daVinci robotic surgery, and specialized pediatric emergency care.
Further still, Virtua has already expanded on their less-than-a-year-old Voorhees hospital, adding a $195 million ambulatory care outpatient services center designed to meet the needs of minimally invasive procedures, like joint replacement and orthopedic surgery. Opening in the spring, the same-day surgery rooms will use state-of-the-art techniques and equipment. Virtua CEO Richard Miller says they are meeting the demands of a rapidly evolving market, which is also evident in another project in their construction pipeline—a $96 million, 200,000-square-foot health and wellness center in Moorestown scheduled to open next fall.
"Part of our mission in the future is to ask: How do we keep the community well and keep them out of our hospitals?" Miller says. The new health and wellness center will feature a nutrition and fitness center, spa and counseling for rehabilitation and diabetes. "We are going to look at our niche in the health care market, and look at wellness and prevention and attaching ourselves to the community in a different way.
"Health care is changing dramatically and we are getting prepared for the changes," Miller adds. "If people don't need to be admitted and can be cared for at home, how do we provide that? If we can do that and work on those issues, I think we can do a great job at lowering the cost, and then we can really benefit the community."
Moving further south, Chet Kaletkowski, CEO of South Jersey Healthcare (SJH), saw an opportunity to serve the population of not just the fastest-growing county in New Jersey, but the fastest-growing region of that county. The construction of SJH's Tomlin Station Park in Harrison Township marked a critical accomplishment for the organization and a major benefit for the community. It is the first urgent care facility of its kind for SJH, based in Cumberland County, and is their biggest presence yet in Gloucester County. With its opening last November, the 16,000-square-foot, $3 million center offers urgent care for anything from allergy attacks to broken bones, plus primary/family care, imaging, sports rehabilitation and orthopedics.
Kaletkowski says they looked at referral and migration patterns, and what they saw was pretty clear. "There was a real need, we thought, for urgent care," he says. "Plus, the question I always have is, 'Do we have sufficient primary care coverage?' You have moms with a kid's earache on a Saturday. It's wonderful to have that capability there." After just a few short months, Tomlin Station Park is averaging 24 patients a day.
Another need, recognized by the Cooper Health System, was a comprehensive, one-stop shop cancer center. The Camden-based hospital is in the process of expanding to include the new Cooper Cancer Institute along with the highly anticipated Cooper Medical School of Rowan University. The Cancer Institute, a four-story, 103,050-square-foot building expected to open in the fall of 2013, will provide patients with all the necessities needed for full treatment.
"It's putting all the services together so patients can go to one place," says Cooper's President and CEO John Sheridan. "Everything is under one roof in one comprehensive location. We'll be reaching more patients and they'll be spending less time running around and spending more time getting the care they need."
Estimated at around $100 million, the institute will feature a variety of outpatient treatment options, including two new linear accelerators, necessary to produce radiation for chemotherapy, three floors of exam rooms, research space and a chemotherapy infusion suite.
The new medical school will be affiliated with the Cancer Institute, providing future students with access and clinical experience in the Institute's School of Radiation Therapy. Opening this August, the $139 million facility will educate 50 inaugural students, but according to Sheridan, the enrollment will eventually increase to 400 medical students.
"There is a physician shortage coming if you look down the road," says Sheridan. "We need physicians and we need them with an attachment to New Jersey. …We have almost every specialty, so they can rotate through every aspect of teaching. It's a new approach to teaching medicine that has kind of come to the forefront."
A similar comprehensive cancer treatment model can now be found at Shore Medical Center—formerly Shore Memorial Hospital—in Somers Point. When the health system unveiled its $135 million new surgical pavilion and campus expansion last September, they saw it as an appropriate time to change their name to better reflect the services available. The 138,000-square-foot building features pre-testing services, cardiovascular imaging, endoscopy and infusion therapy, along with nine operating suites.
Also new at Shore Medical Center is its Pediatric Care Center, the first of its kind in New Jersey to offer a dedicated, separate pediatric emergency treatment area. Children are seen by pediatric emergency nurses and physicians in consultation with on-site Children's Hospital of Philadelphia physicians.
Working Together
The main goal of many of these new projects, such as physician networks, urgent care centers and wellness centers, is the same: to encourage preventative medicine and keep treatment for non-life-threatening conditions out of the emergency room. It saves time for the patient, and it saves money for the provider. This is part of a much larger trend in health care as industry leaders are faced with a difficult challenge. How does one navigate through the complexities of federal reform and rising costs? The answer for many has been to join forces wherever possible, whether it's a partnership, alliance or merger.
One example of this is the increasing prevalence of neuroscience networks. Jefferson University Hospital and Capital Health each have their own, which are improving access to the best possible stroke care by ensuring patients can begin treatment at their local, community-based hospital, knowing high-level care for a more severe situation is just a quick transfer away.
When it comes to strokes, time is of the essence. The faster the treatment, the less the chances are of severe damage.
"For patients like stroke patients, timing makes the difference," says Linda Carrick, senior vice president of Clinical Operations and chief nursing officer for Kennedy Health System. In November 2011, Kennedy partnered with Jefferson's Neuroscience Network to create the brand new Interventional Neurosurgery Suite (INS), a $5.7 million, state-of-the-art addition to their Washington Township hospital. With a sterile room that can convert from a catheter-based procedure to an emergency open-cranium procedure, and a staff specially trained in all the necessary modern procedures, the INS cuts down on precious time that could have been lost in past neurosurgical procedures.
Look at Salem Memorial Hospital in Mannington, Salem County, which began its partnership with the Jefferson Neuroscience Network last summer. The hospital may be nearly an hour away from Jefferson, but the patient has real-time access to Jefferson physicians. If a patient presents with stroke symptoms, Memorial Hospital doctors have round-the-clock access to Jefferson neurologists and surgeons. CEO Richard Grogan explains that, through the use of computer diagnostic technology, a Jefferson physician can virtually examine the patient, view CT scans, and determine the best course of treatment—whether it's staying put or being transferred.
The same benefits are seen at South Jersey Healthcare, which became the first member of the Capital Health Neurosciences Network in 2011.
"What I like about their belief is that a community hospital like ours should be able to do a certain level of neurosurgery care," Kaletkowski says. "The stroke team shows up, we do an assessment, and if it's a bleed, they'll go to Capital. If it's a minor stroke, we can handle it locally."
DiSanto says Capital Health was very successful in recruiting highly trained neuroscience physicians from major institutions in Philadelphia. They brought on two endovascular neurosurgeons, along with their team of about 30, to establish Capital's comprehensive program, which is based at their Regional Medical Center in Trenton. The network has grown to include transfers from more than 50 hospitals throughout South Jersey and into Pennsylvania. Capital was also able to establish a separate ER department for neurological emergencies, the first of its kind in the country. "This program has been very successful in saving lives," DiSanto says. "People that otherwise would have died come to our hospital and walk out the door by virtue of the specialized care."
Another new partnership South Jersey Healthcare has entered is with Nemours/A.I. duPont Hospital for Children in Delaware, which has set the stage for SJH to be among the top providers of neonatal intensive care in the area. Nemours will provide SJH with 24/7 neonatologists and highly specialized pediatricians for a new NICU ward at the Regional Medical Center in Vineland, which is scheduled to open this spring. Its opening will move the hospital from a level 2, its state-ranked number in terms of infant care, up to a level 3, meaning doctors will be able to care for preemies born as early as 28 weeks. Plus, the hospital has added an OB residency program so doctors will have the opportunity to learn in this new, state-of-the-art setting.
One of the latest headlines in health care was the recent announcement that Underwood Memorial Hospital and South Jersey Healthcare signed a merger agreement and are now awaiting state approval. It was Underwood that initiated the process by putting out an RFP seeking a system to partner with in order to provide a wider network of care for its patients. According to both CEOs, the synergy between the two organizations was apparent and they both see exciting opportunities that lie ahead.
SJH has a community cancer center, the Frank and Edith Scarpa Regional Cancer Pavilion, which provides radiation oncology, medical oncology and surgical oncology all in one location, a model that Underwood would like to follow. On the other side, Underwood is performing urgent PCI (percutaneous coronary intervention), ballooning, and expanding upon their already-strong cardiology relationship.
Cardile explains that Underwood's desire to become a system of care versus a single hospital of care is a trend seen across the country as CEOs sit down to discuss the future of health care. "For us, it was Underwood looking at ourselves now and projecting three, five, 10 years from now, where we are and where we need to be and how successful we might be in getting there, which included standing alone or merging."
The long-term benefits of a merger weren't just predicted for the organization, but for the community as well. Cardile says it will greatly expand services and give residents in Cumberland, Gloucester and Salem counties the opportunity to receive high-level, academic-based medical care on any of three campuses in a 30-mile radius.
As Underwood transforms from a 305-bed hospital to a network with more than 700 beds, Cardile says residents can expect to see continued growth in the tri-county region. "I look at the financial sheets, but my book of business is the quality of care these patients receive," she says.
South Jersey's Deborah Heart and Lung Center has taken the opportunity to expand their expertise in heart and lung health into other underlying conditions, with the intentions of preventing more serious medical issues. Recognizing the correlation between heart failure and diabetes, Deborah, based in Browns Mills, partnered with the Joslin Diabetes Center, an affiliate of Harvard University, to build a new diabetes center in 2011. Combining Deborah's heart health expertise with certified nutritionists and instructors, the Joslin Diabetes Center affiliate provides the education necessary to avoid Type 1 and 2 diabetes.
"Deborah continually strives to provide the very latest in cutting-edge care, making it convenient for residents in Central and Southern Jersey to access the very best care close to home," says Deborah's President and CEO Joseph P. Chirichella, adding their new Pulmonary Rehabilitation Center meets the need to tackle a multi-disciplinary approach to health care.
Using teams of focused respiratory, physical and occupational therapists, the center aims to improve the quality of life for patients with respiratory conditions like chronic bronchitis, asthma and pulmonary hypertension. Ultimately, Deborah aims to decrease patient's disabilities, keeping them out of hospitals and away from emergency rooms.
Heart health has taken the stage for the Lourdes Health System as well, as Lourdes acquired the physician practices Associated Cardiovascular Consultants and the South Jersey Heart Group in 2011. In anticipation of health care reforms, this merger results in the hospital working together with physicians to improve cardiovascular care and efficiency, and what they're doing is working—Lourdes was recently ranked No. 1 in New Jersey by HealthGrades, a national health care ratings organization, in terms of cardiac care.
"Bringing the groups together allows us to work more efficiently," adds Dr. Alan Pope, chief medical officer of Lourdes Health System. "Patients have usually chosen to go to Philadelphia and now they know they can get the care they need here. We hope these awards help people realize what fantastic quality care they can get in South Jersey."
What's in a name?
Along with convenience, it has become important for hospitals to carve out their own niche. At Memorial Hospital in Salem County, there's a growing bariatric surgery program which, after less than two years, has grown almost entirely by word of mouth. Through the recruitment of a Johns Hopkins University doctor that specializes in bariatric and minimally invasive surgeries, Memorial Hospital has made a name for itself with this life-altering, and sometimes life-saving, surgery.
"We've received preliminary approval for the process of making it a recognized Center of Excellence, which will allow us to see Medicare patients," Grogan says.
The bariatric surgery program at the hospital includes lap band surgery, which puts a band around the stomach, squeezing it to limit food intake, and gastric sleeve surgery. Both forms of the surgery are done through laparoscopic technology, resulting in an overnight stay and expedited recovery time. It results in dramatic weight loss, but Grogan is quick to point out this is not a cosmetic surgery. The benefits for patients, particularly those with diabetes, high blood pressure and sleep apnea, are far-reaching. "It's a pretty amazing surgery and we're getting very dynamic results," Grogan says, adding more than 100 surgeries have been performed so far, and monthly information seminars on the process typically result in standing-room only attendance.
"With all the things that are out there in terms of alternatives for weight loss, this really in my mind is something I can get really excited about," Grogan says. "This is something that just really excited me more than anything I've seen in years."
Memorial Hospital has also become known for its Wound Care and Vascular Center. By the end of 2012, they expect to be using hyperbaric oxygen therapy, which would make them among the few in the area to offer it. A patient goes into a chamber and is exposed to 100 percent, pressurized oxygen, which drastically reduces the heal time for severe wounds. There's a definite need for this in the area, Grogan says, because of the elderly population and those with diabetes.
Along with the array of hospitals, physician networks, outpatient and wellness centers at the disposal of South Jersey residents, there's cutting-edge research going on right here in our region that's also paving the way for the future. The University of Medicine & Dentistry of New Jersey's School of Osteopathic Medicine in Stratford made major headlines last August, making a name for itself in the realm of Alzheimer's disease research.
A UMDNJ researcher has developed a blood test that detects specific antibodies in the blood that can be used to diagnose Alzheimer's. The test, believed to be 96 percent effective in detecting the devastating disease years before the onset of symptoms such as memory loss, could possibly move forward for inclusion in routine health care in the future. The results are currently being reviewed by the Alzheimer's Association. Also, the research team published a paper in late February, finding similar results when applying the same diagnostic strategy to detect Parkinson's disease.
Yet another example of innovation is the recent creation of The Chateau Gardot Music Therapy Program, which will integrate music therapy into the multidisciplinary approach for patients who suffer from severe chronic pain, brain injuries and spinal injuries already practiced at Stratford's NeuroMusculoskeletal Institute (NMI). The creation of the program was thanks to a $100,000 donation from recording artist Melody Gardot, who credits NMI's Dr. Richard T. Jermyn for her recovery; he pushed her to continue her music as a form of therapy following a devastating accident.
"One of the special benefits of the academic health center is how students, with their fresh ideas and perspectives, challenge faculty to think about their work in new and different ways," says Dr. Thomas A. Cavalieri, dean of SOM-Stratford. "This unique interaction promotes the innovation that contributes to better health care."
Published (and copyrighted) in South Jersey Magazine, Volume 8, Issue 12 (March, 2012).
For more info on South Jersey Magazine, click here.
To subscribe to South Jersey Magazine, click here.
To advertise in South Jersey Magazine, click here.