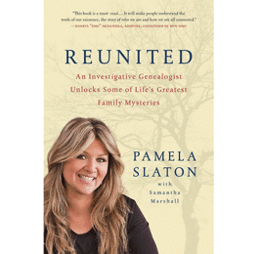 Southern Exposure: February, 2012
Go Figure
B+: Grade Gov. Chris Christie gave himself in a recent interview regarding his performance in 2011.
SIXTY-THREE: Percent of New Jersey residents who LIKE?HAVING?THEIR?GAS?PUMPED?FOR?THEM, according to a Fairleigh Dickinson University PublicMind poll.
25: Number of school board members and charter school trustees in the tri-county area stripped of their duties after failing to comply with a new law requiring them to submit to background checks.
10%: The proposed across-the-board income tax cut made by Gov. Chris Christie during his State of the State address.
$31,600: Winnings for Mount Ephraim's Brandon Libby who won two episodes of Jeopardy! in January.
2.2 pounds: Weight of Lucy, a miniature Yorkshire terrier recently inducted into the Guinness Book of World Records as the world's smallest working dog. The Absecon pet is a therapy dog with the Cherry Hill program Leashes of Love.
$125,000: Prize awarded to Voorhees-based Wish Upon a Hero, as one of five charities chosen across the country at the first-ever Chase American Giving Awards. The funding will be used to create a Hero Response Team, which will be deployed after natural disasters.
88,004: Amount of wishes granted so far across the country through the nonprofit. That number increases each day.
2.4%: Average increase in property taxes homeowners realized in 2011, the lowest increase in nearly two decades.
$7,758: Average property taxes paid by New Jersey residents in 2011.
2,274: Amount of calls to the Safe Ride program, founded in 2008 by Moores­town High School students to give their peers a ride home each Friday and Saturday night. The program is in memory of a high school senior who died in a drunk driving accident.
2 years: Length of a PetSmart grant awarded to the Animal Welfare Association in Voorhees to provide free spay/ neuter services to all cats in Bellmawr, Lindenwold, Voorhees and Gloucester Township.
40: Number of months Atlantic City casinos went without an increase in monthly revenue, a losing streak finally broken this past December when a 4.2 percent hike was reported.
100%: Voting attendance in 2011 for U.S. Rep. Frank LoBiondo (R-2), the only New Jersey representative who didn't miss a vote, according to a New York Times report.
Spotlight
From Passion to Career
One's a mother of four who's focused on fitness, family and urban farming. The other is an Italian immigrant who uses cooking to stay connected with her family. Together, Rebekah Borucki and Laura Vitale are among an international group of 31 fitness trainers and chefs selected to participate in YouTube's Next Trainer and Next Chef programs. Their large YouTube followings helped catch the judges' eyes for this contest, and winning $5,000 in camera and lighting equipment and $10,000 in promotions only makes them stronger.
Both women have been participating in an intensive 12-week training course, via Google+ Hangouts, focused on new filming and video editing techniques. "I've only implemented a few of the tips I've learned into my new videos, and my subscriber count, video views and audience engagement has gone through the roof," says Borucki, of Roebling, whose show can be found at YouTube.com/genghisgirl.
Matt McLernon, spokesman for YouTube, said selected participants needed to show originality and the ability to build an audience. "Rebekah and Laura are two great examples of that," he says.
Minotola resident Vitale (YouTube.com/LauraVitalesKitchen) hopes to publish a cookbook in the near future. She says she wants "to become known for what I love, so I can turn my passion into a career," which McLernon says is exactly the point of this new, innovative program.
15 minutes
Teaming Up for a Good Cause
The Flyers Wives Fight for Lives Carnival (pictured), celebrating its 35th anniversary on Feb. 19 at the Wells Fargo Center, is the largest fundraiser of the year for Comcast-Spectacor Charities, benefiting several local groups including March of Dimes, United Way and more. As Nadine Coburn says, planning for 2012 started right after last year's event, which attracted a record 10,000 fans. "It's unbelievable how much goes into it and how hard the staff works," she says of the carnival, which has raised $23 million in its run.
Coburn, wife of defenseman Braydon Coburn, is a co-chair for the up-close-and-personal event, where fans not only get to meet and greet their favorites, but will have opportunities to challenge them in Wii Boxing or score on a goalie.
We recently caught up with the Haddonfield resident as she balances promoting the family-friendly event along with the newfound joys of motherhood—the couple welcomed baby girl Rory last October—to talk about the event, and what life is like as one of the "Flyers Wives."
What makes this fundraiser so popular?
It gives to local beneficiaries. It's so important for people to see where the money goes. Also because it's such a fan-based, interactive event that the guys enjoy doing, and since the fans get to interact so closely with the players.
What's your favorite attraction at the carnival?
I definitely have to say the dunk tank. Braydon was up there last year. … I'm terrible when I see the younger guys up there. I just go up and press the button.
What else do you and the Flyers wives do to bond?
We are fortunate to have a really great group of girls. We did a cookie exchange at my house [during the holidays] and the kids decorated the cookies. We work out together, we hang out together, we're all in the same situation. We're like a support system if one of our husbands has an injury.
How do your skating skills compare to your husband's?
I unfortunately am not as talented as Braydon on the ice. I can skate and I can hold my own, but by no means am I competing for any Olympic activities.
What was the atmosphere at home like leading up the Winter Classic?
This was Braydon's second outdoor event. It was just so exciting to see the build-up, watching the 24/7 HBO series. We're both from western Canada, so playing outside is sort of a part of our culture.
What did you think of the 24/7 series?
It was well done. It was exciting to get some insight. Even as a wife of a player, you don't get to see that intimate aspect of the locker room and what it's like.
Why do so many Flyers families choose to call South Jersey home?
I think it's just so community oriented. It's such a great place to raise a family. … Braydon had the offer to re-sign here and we jumped on that because we enjoy being here so much and it's just become home for us.
Did You Hear
In the last two years, we have come together to address the mess that was our budget. The decline, deficits and departures that plagued our state just two years ago have been reversed. The budget is balanced. Our unemployment rate is no longer going up, it is coming down. Job growth has been restored—in the private sector, where we want it. New Jersey is back."
—Gov. Chris Christie during his State of the State address
STREET LEVEL
Woodbury Heights
A deer crashed through the glass doors of a Goodwill Store here and romped around the store for a good five minutes before employees were able to corral the doe.
Gloucester City
An alert 11-year-old boy, who aspires to be a cop, helped police catch a suspected bank robber by following the man as he ran from the scene with exploded dye on his clothes.
Glassboro
A resident assistant at Rowan University allegedly gave her apartment key card to her boyfriend, who then entered several apartments along with his friends during the winter break.
Voorhees
The police department will no longer issue police badges for the civilian Public Safety Director position after the deputy mayor allegedly flashed his badge out his car window during a traffic stop.
Cherry Hill
A cemetery worker was arrested after confessing to stealing more than 200 brass flower vases from gravesites and selling them at a local scrap yard.
Mount Laurel
A disorderly man who was asked to leave a local McDonald's claimed he was a police officer in an attempt to prevent management from calling the real police. He was then charged with impersonating a police officer.
Haddonfield
A man was arrested on burglary charges after he was found sleeping in an upstairs bedroom of the home he broke into.
Book It
A Hollywood Honor Rowan professor David Bianculli, author of Dangerously Funny, the Uncensored Story of the Smothers Brothers Comedy Hour, recently had his book optioned by none other than Hollywood mega-star George Clooney. The tongue-and-cheek comedy of the Smothers Brothers, which lent itself to the famous counterculture of the '60s, made them a hit and grasped the attention of Bianculli. He conducted 14 years' worth of research of Dick and Tom Smothers to write Dangerously Funny, interviewing them and dozens of others to delve into the show's cultural impact and issues of censorship—which led to the show's early demise.
The next step is screenwriters transforming the book into the screenplay.
"It's not only out of my hands, it's aggressively out of my hands." Bianculli says.
Once the writers are finished, Clooney will decide whether or not to move forward. "I would really like for them to do it, but it's enough of an honor just to be nominated," Bianculli says.
The professor, a TV critic since the '70s, boasts an impressive resume of work for multiple news outlets including The Philadelphia Inquirer and the New York Post, in addition to contributing to NPR's program Fresh Air. Bianculli currently runs a popular TV blog, aptly named TV Worth Watching.
—Shannon Caulfield
Home Grown
Beauty in Nature
Sometimes an artist doesn't have to travel far for inspiration. For Traci Beden-Tambussi, who has been working with clay since 1975, she now finds it in her backyard.
The Cherry Hill resident went through a few different phases in her artwork, including clean, smooth pieces, then moving on to texture but achieving it with manmade objects. "I then discovered that nature had already made objects that were the perfect tools for my work," she says of using leaves.
"The result is something more beautiful than anything a mere human could ever create."
Beden-Tambussi, a former faculty member at then-Glassboro State College, currently offers instruction through her home studio, Mud Alley Pottery. Her work has been displayed in museums and galleries throughout New Jersey, Pennsylvania and Ohio. Along with selling her work at annual events such as the Haddonfield Crafts and Fine Arts Festival and the Wheaton Arts Festival of Fine Crafts, Beden-Tambussi is available for custom-made orders. "I am always glad to work with my customers so my pieces find the perfect home," she says.
To see more of her work or for information, visit her artist gallery at JerseyArts.com.
Good
Reduce, Reuse, Freecycle
Janet Brennan was raised to never throw anything away that was still usable, so it's no wonder she quickly latched on to the philosophy behind Freecycle.org, an online community where users can post items they are looking to get rid of or looking to acquire.
Think Craigslist, but everything is free. Plus, users feel it's more personal and there's less spam. Members have to be approved before they are accepted into certain groups, designated by zip code. Brennan is one of the 6,000-plus members of the Camden County group.
"I felt it was a great way to keep useful items out of landfills that could be used by someone else," says Brennan, of Gibbsboro. Through the site, she has managed to unload almost all of her attic and shed, plus she's accumulated some pretty frugal finds herself.
"The dining room table I'm sitting at right now came from a woman moving to England," she says. "I also have received bikes, books, furniture, and cushions for my backyard."
Look at Carrie Rentz. Freecycle has helped her solve a frustration faced by many parents—buying clothes and toys that your baby outgrows in the blink of an eye. "I am a mother of a 5 year old, and it has helped me pass on items she has outgrown as well as receive items we have needed along the way," says the owner of the 2,300-member Sewell group.
Names To Know
Local people making a difference in South Jersey and beyond
The chairman of Holman Enterprises, Joseph S. Holman, was named the 2011 Citizen of the Year by the PENJERDEL Council, a group that promotes the tri-state area through a variety of local committees. Holman, 85, of Moorestown, heads the board for Holman's seven auto dealerships in Burlington County, and also dedicates his time to the Camden County United Way, Cooper Health System and the Coriell Institute for Medical Research in Camden.
Cooper University Hospital in Camden named Adrienne Kirby as their new chief operating officer. Kirby officially began her work with the Cooper Health System's health care delivery operations at the end of January. Coincidentally, she will be working in the same hospital she was born in.
Sewell mom and professional writer Linda Arceo is the spice of South Jersey, after being selected by Woman's Day magazine as the winner of their chili cook-off contest. Arceo perfected her 3-3-3 Chili through years of cooking it for her husband and two children, using three different kinds of meat, beans and peppers to earn her top honor. The recipe was featured in the nationally published magazine's February issue.
Gerard Ferro of the Marlton-based company Free For All, Inc. is earning a national do-gooder reputation. Ferro has joined the likes of Richard Branson and Oprah Winfrey on CNBC's list of "10 Serial Entrepreneurs" for his company's RxCut Plus program, providing more than $52 million in pharmacy discounts to program users.
The new year has been music to the ears of Mount Laurel's Joseph Jefferson. The Grammy-nominated songwriter created The Play 4 Me Foundation last year, providing local schools with musical instruments through private donations. Last year brought in $3,500 to his foundation, but 2012 is off to a great start, as he has already received $500 in donations from a variety of local families. He plans to double last year's total, and provide instruments to 10 or more talented students.
Voorhees resident Stephen Boro is the new director of Ph.D. Programs for Temple University's Fox School of Business and Management. He will oversee student admissions, life and all that come with the school's Ph.D. programs, ranging from entrepreneurship to accounting.
Rutgers-Camden Center for the Arts named Cyril Reade as their new director. Reade, a visual artist, curator and art historian, has stressed his interest in combining the art programs at Rutgers-Camden with the South Jersey area by implementing projects for local community groups and organizations.
Published (and copyrighted) in South Jersey Magazine, Volume 8, Issue 11 (February, 2012).
For more info on South Jersey Magazine, click here.
To subscribe to South Jersey Magazine, click here.
To advertise in South Jersey Magazine, click here.