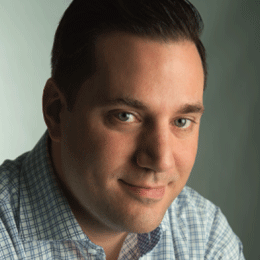 Happy Holidays
It used to be that the motivated bargain shoppers among us would gladly arise in the wee hours of the morning, barely recovered from a tryptophan-laced turkey coma to brave the craziness known as Black Friday. This year, it was well before Thanksgiving when we started also being reminded about Small Business Saturday and Cyber Monday. As if the marketing ploys didn't let you know already, the holidays are coming and you should be in line somewhere right now basking in all of the season's aggravation, er, celebration.
Regardless of how you plan to get through the next month with your sanity intact, it is important to think of those who are less fortunate. There's nothing wrong with getting swept up in the holiday spirit, especially when that includes giving back. Helping to brighten someone else's holiday is not only a worthy cause; it may just be the best gift you receive all year.
This month, we put the spotlight back on Atlantic City for our annual Best of the Casinos feature, with a bit of a different approach. We decided to eliminate gaming from the equation and focus on the dining and entertainment that make A.C. a desired destination. And for the first time ever, we've included casinos on the other side of the bridge into our comprehensive guide to what's hot, what's happening and what's new.
Speaking of the casinos, I also spoke with famed chef and restaurateur Wolfgang Puck for an exclusive one-on-one interview. As owner of Wolfgang Puck American Grille at The Borgata along with 21 other fine dining restaurants, Puck is as accomplished of a cook as you'll find these days. But he is also a truly genuine and passionate person more than willing to share some of his culinary secrets and a good laugh.
Finally, in this issue you'll meet 2011's Awesome Attorneys, a collection of 151 local lawyers who consistently rise to the occasion. We got up close and personal with 21 of these legal minds during our photo shoot at Rutgers School of Law – Camden, and you can read more about them in our Q&A session on SouthJersey.com.
From us here at South Jersey Magazine, we wish you and yours a happy and safe holiday season. We look forward to meeting up with you again in 2012.
Kind regards,
Peter J. Proko
Editor-in-Chief
Caption: With Bobby Flay?and Publisher Gerry Haggerty at the grand opening of Bobby's Burger Palace in Cherry Hill.
Published (and copyrighted) in South Jersey Magazine, Volume 8, Issue 9 (December, 2011).
For more info on South Jersey Magazine, click here.
To subscribe to South Jersey Magazine, click here.
To advertise in South Jersey Magazine, click here.