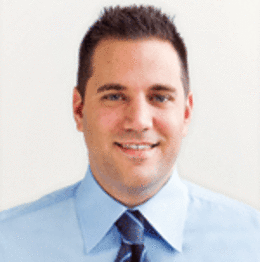 Thanks for the Reminder
As if on cue, once the calendar switches over to November, the countdown has officially begun. You're not sure where you'll hear it first, but you know it's only a matter of time. It could be a family member, a close friend, even a co-worker. But, eventually, someone you know will undoubtedly pose the question: "Can you believe that Thanksgiving is almost here?"
That's because as soon as we trade in our swimsuits for sweaters, we are suddenly reminded that the holiday season is nearing and that it's time to get on board for fear of being left behind. Gone is the busy summer full of sun-drenched walks on the beach and in its place comes the crisp fall air. From waterslides to hayrides.
But while the holiday season may be reserved for the colder months, it is certainly a warm time of year to gather with loved ones in celebration. With so much doom and gloom dominating the headlines, Thanksgiving arrives just in the nick of time, allowing us to escape the harsh realities of the world and reflect on what matters most in our individual lives. And just like you, we here at South Jersey Magazine have plenty to be thankful for, not the least of which are our fabulous readers and advertisers. Without your help, feedback and tremendous loyalty, we would not be able to create such an outstanding publication every month. This past year has been a great one at the magazine, full of excitement and opportunity, and we look forward to continuing on that path in the future.
This month, I was fortunate enough to sit down with Chris Matthews, the popular political analyst who is marking the release of his sixth book. Some of you may know that he grew up nearby in Philadelphia, but I bet you'll never guess what job he held as a teenager while spending his summers in Ocean City. Turn to Page 36 to catch a glimpse of the TV host off the air.
Finally, in our last issue, we told you about the Super Women who are making a difference in the area. Well, it was only right that the men get their fair share, so on Page 46 we present our first-ever Men of the Year feature—a spotlight on 25 successful businessmen, philanthropists and community leaders. They may not all be household names just yet, but each one has made a lasting and positive impact and we are thrilled to share their stories. Their presence in South Jersey is something to truly be thankful for.
Kind regards,
Peter J. Proko
Editor-in-Chief
Published (and copyrighted) in South Jersey Magazine, Volume 8, Issue 8 (November, 2011).
For more info on South Jersey Magazine, click here.
To subscribe to South Jersey Magazine, click here.
To advertise in South Jersey Magazine, click here.