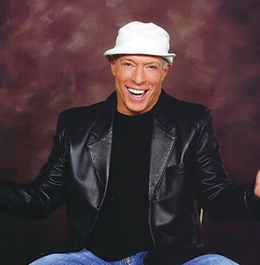 Southern Exposure
Go Figure
3,000 Consecutive nights Millville's Jim Brozina read to his daughter Alice Ozma, who wrote about the experience in her new memoir, The Reading Promise: My Father and the Books We Shared (Grand Central Publishing).
2 out of 3: Residents who think New Jersey is a good place to live, according to a Monmouth University poll. That's the lowest approval rating in three decades.
47th: New Jersey's rank as a business-friendly state, according to a survey of 550 CEOs. It beat out only Illinois, New York and California.
6.6%: Decrease in home prices in New Jersey in first-quarter 2011 from the same period a year ago.
40%: Gov. Chris Christie's favorability rating as of May 24, according to a Fairleigh Dickinson-PublicMind poll, down from 47 percent in April.
$2,500: Estimated monthly salary the Camden Riversharks will pay to Pedro Feliz, the former Phillies third-baseman, who signed on with the team in the hopes of finding another big-league berth down the line.
$25million+: Feliz' career earnings in Major League Baseball.
Ten minutes: Amount of homework—multiplied by a student's grade level—that will be allowed per night, under a proposal in the Galloway Township school district. The plan would also ban homework over the weekends.
7%: Increase in tourism spending in Gloucester County last year, the greatest boost of any county in New Jersey. Visitors' expenditures totaled $511 million for the year.
62 Miles: South Jersey Derby Girls roller-skated in May, from West Deptford to Wildwood, to raise $10,000 for a new banked track to be built in West Deptford.
$9 million: Amount Jersey has budgeted to promote tourism, after slashing the budget entirely in 2010.
5.4%: Increase in tourism in 2010 over 2009.
"Now that's New Jersey": Tagline of a new ad campaign for the state.
39th: Greater Philadelphia's rank, out of 52 U.S. metropolitan areas, when it comes to pedestrian safety, according to a federal study. Burlington County's stretch of Route 130 alone saw at least 17 pedestrian deaths since 2006.
21st: New Jersey's rank among pedestrian-friendly U.S. states.
Home Grown
Mount Holly yoga instructor Jan Bastien made a decision a few decades ago: to stop using any products tested on animals. But that meant she had to get creative, concocting her own cleansers from all-natural ingredients and food-grade essential oils. "I've been making them for myself for 20 years, but I started marketing them only recently," says Bastien. Now, you can buy her Pink Moon Studio linen spray with lavender, sage and geranium for $8; yoga mat cleanser with baking soda, lavender, tea tree oil and oregano for $6; and kitchen counter cleaner with castile soap, lemon, bergamot and eucalyptus for $7. Best of all, 10 percent of proceeds go to Burlington County Animal Alliance and other local nonprofits. Get it at anytime at Jersey Made in Mount Holly, or at one of Bastien's Saturday morning yoga classes at Home Fine Art in Mount Holly.
Street Level
Cherry Hill
Tea Party Rep. Michelle Bachmann (Minn.) shied away from 16-year-old Amy Myers' challenge to a Constitutional debate. However, anonymous online commenters weren't afraid, threatening the East High School student with violence.
Pennsauken
Blood drive workers formed a picket line after their union waged a complaint alleging unfair labor practices—on the part of the Red Cross.
Haddonfield
A local surgeon was sued after his Rhodesian ridgeback allegedly bit the ear off of a 5-year-old girl.
Moorestown
A teen arrested for shoplifting allegedly tried to escape through the police station's ventilation ducts, James Bond-style. He was re-apprehended five minutes later.
Glassboro
Police joined flag-draped Rowan University students in chanting "U-S-A" following news of the death of Osama bin Laden, but asked them to return to their dorms after firecrackers were set off in the streets.
Shore Couture
Jersey-bred fashion designer Rachel Antonoff shows her collections at wild New York Fashion Week presentations, and regularly sells pieces on the racks at Barney's. But come summertime, there's no place she'd rather be than Long Beach Island. "We've been going every summer since I was 2 or 3," says the 29-year-old New York transplant. "It's just one of my favorite places in the world."
Antonoff, who co-founded a line called Mooka Kinney before striking out on her own, specializes in feminine apparel that's as fun to wear as it is to look at. That dedication to chic comfort recently sparked Antonoff's crossover from high fashion to the mainstream, via a collaboration with Bass that has brought her take on the classic saddle shoe—upgraded with bows and delicate floral patterns—to stores across the country. (The Bass Loves Rachel Antonoff collection is available at Nordstrom and Macy's, as well as Anthropologie and Urban Outfitters, among others.)
But whether it's saddle shoes or cocktail dresses, the designer specializes in "a whimsical and silly approach. I think it's so important not to take fashion too seriously. I like that fashion is a throwback to when I was a kid and playing dress-up," she says. That's why, instead of runway shows, she puts together fantastical presentations, with themes like "slumber party" and "school dance."
Plenty of her inspiration comes from time spent down the Shore. "I definitely do a lot of designing while I'm there in the summer," Antonoff says. "The recipe is part nostalgia, but also just being there, sitting on the beach, riding my bike and going to the Ice Cream Parlor Show Place. I get so many ideas when I'm there."
Rachel Antonoff's LONG?BEACH?ISLAND?HAUNTS
"I like to go to Tula Boutique (806 N. Bay Ave., Beach Haven). I love looking for little antiques, and I got all of the furniture for my office at this place called The Cottage (1600 Long Beach Blvd., Surf City). We always go to the Mod Hatter (1103 N. Bay Ave., Beach Haven). And the only time I ever eat doughnuts is at Crust and Crumb (9th Street and Bay Avenue, Beach Haven); they have these cream-filled doughnuts that are ridiculous. And the Holiday Snack Bar (401 Centre St., Beach Haven) is my favorite restaurant ever."
How to … train for a marathon
As summer arrives, some will take their morning jogs to another level: training for 5-K runs, and even marathons. Although 26.2 miles may sound intimidating, with the right training it's doable. For advice, we turned to local experts: Ralph Harris, coach at Moorestown Running Company and cross-country coach at Camden Catholic; Jeff Woodward, coach, triathlete and part-owner of ICoachMulti¬Sport.com; and Shauna Navarro, certified fitness trainer at Virtua's William G. Rohrer Center for HealthFitness.
Determine your starting point. After checking with your doctor, begin training at a level appropriate to your experience. Even if you can't yet run a mile, there's hope. "Running is an endurance sport," Navarro says, so novices should begin with a run/walk program. "Walking is a nice component to extend endurance." Rest is vital, too!
Create an exercise plan. If you're planning to run a 5-K, you should being training eight or nine weeks out; for a first marathon, it's more like 18 to 20 weeks, according to Harris. For 5-K trainers, running three days a week—two 1.5-mile runs and one 2- or 2.5 mile run—should do it. For marathoners, he suggests one long run a week, increasing a little every week. "The longest run you would do is the amount of time you expect to be on your feet during the marathon," he says. "You really only need a couple runs over 16 or 17 miles to make it to the finish line." He suggests complementing that with three or four half-hour or longer runs throughout the week, all tapering off a few weeks before the race so your legs are rested.
Incorporate cross-training. Bringing variety into your routine through biking, swimming or other activities can boost performance. "Overall, there are a very high percentage of people who have overuse injuries. It's always from doing the same thing," says Woodward. Seek help. Having a dedicated running group or partner can keep you focused and help you gauge your progress. "Misery loves company," Harris jokes. As well, a running coach can be helpful in offering advice on diet, technique and other factors.
Get the right fuel. "Eat a well-balanced diet that is composed of carbohydrates in the form of fruits and vegetables and healthy, lean protein," says Navarro. As well, she urges runners to take in five to eight ounces of water for every 15 to 20 minutes on the track. "If people are working out less than an hour, they really only need water. Once you get past two hours you really need to incorporate carbohydrates and electrolytes," she explains.
—Victoria Moorhouse
Feeling the Burn At age 16, Cathe Friedrich took her first fitness class and was hooked for good. "I found my calling," she says. In the decades since, the Glassboro resident and owner of Four Seasons Health Club has become one of the pre¬eminent DVD-workout gurus in the nation.
Taken together, her catalog of more than 170 exercise videos tells the story of the evolution of American exercise trends, from one of the first ever step-aerobics videos released in 1986, to her latest series, which offers low-impact, joint-friendly workouts targeting an increasingly fit senior demographic. ("Baby boomers were the first to be exposed to long-term exercise, but starting in your 40s your joints start to speak back to you," Friedrich says.)
This March, Friedrich was inducted into the National Fitness Hall of Fame, alongside greats like Jack LaLanne and and Jane Fonda. "I'm up there with the big boys now, so it's a nice feeling," she admits. She's also been in the news endorsing Eggland's Best and, most gratifying of all, greeting her legion fans on her national road trips.
"I can't explain how emotional these weekends are," says Friedrich, who has received fan mail from cancer survivors and people who have lost hundreds of pounds on her programs. "They will stand in line crying and telling me how I've changed their life and share stories with me," she adds. "I'm very grateful that I've had that opportunity to make such a difference in people's lives."
Cathe's fitness tip:
"Just keep your body in motion. You have to start small, instead of looking at it and saying, 'It's so hard,' just take it a step at a time. Just eat a little bit less over the course of the week and exercise a little more and it does add up. Incorporate exercise into your everyday activities and just keep moving. If you rest, you rust."
Just for Kids
A cancer diagnosis is scary enough, but when children see a relative coping with cancer, it can be even harder for them to understand. So, Medford resident and Lourdes Medical Center oncology nurse navigator Jackie Miller decided to do something about it. The result is Camp Oasis, a daylong retreat for 40 kids and teens, ages 8 to 16, that allows them to play games, swim, have fun and interact with peers in similar situations.
Now in its fourth year, the free daylong camp includes archery, yoga, face painting, a barbecue lunch and a pool party, as well as a session on coping run by an oncology social worker. The kids also get to travel first class, via a limousine service with pickup points in Burlington, Camden and Gloucester counties. Most importantly, says Miller, "this provides them with a whole day of being with other kids who know exactly what they're going through." June 12 at Camp Inawendiwin, Tabernacle, (609) 654-8979,CampOasis.net
Names to Know
Avery Green, 6, of Barrington, was selected as one of 150 children in the country to travel to Washington, D.C., for the Juvenile Diabetes Research Foundation's Children's Congress 2011 from June 20 to 22. Avery will represent New Jersey when she meets with elected officials and urges them to continue fighting for those with Type-1 diabetes.
Dom Fera, 19, a Washington Township resident and a 2010 graduate of the Gloucester County Institute of Technology's Academy of Performing Arts, won the Audience Favorite Award at the 2011 National Film Festival for Talented Youth, held in Seattle, for his short film, Deck'd 2, a Christmas musical comedy that he wrote and directed. The festival featured 225 films from 40 states and 20 countries.
Marlton native and Cherokee High School graduate Bryan Langlitz has made his Broadway debut in the cast of the Tony award-winning musical Memphis. Langlitz, who remains part of the Ritz Theatre Company in Oaklyn, has performed with professional theaters around the country, but this is his biggest show to date.
Burlington County Sheriff Jean Stanfield was honored with the Public Voice Award by the Burlington County Chamber of Commerce for her contributions to the local community. Stanfield has been sheriff since 2002 and spearheads many community service programs, including those for senior citizens, children and teens.
Dr. Alex Gandsas of Kennedy University Hospital in Stratford made medical headlines as the first physician to perform a scarless gastrectomy, a surgical weight-loss procedure. Instead of six incisions, Gandsas made just one, via the naval of his 42-year-old patient.
Former New Jersey Assemblywoman Mary T. Previte of Haddonfield was awarded the Gene Carte Memorial Award, by the College of New Jersey's Criminology Student Association, for her contribution to the justice system for young adults. As a legislator, she sponsored bills to help foster children attain college scholarships and protect juvenile minor offenders from detention. Previte was previously administrator of the Camden County Youth Center and a member of the Juvenile Justice and Delinquency Advisory Committee.
Drummer Will Weeks of Vineland, who is part of the band Parable Music, is currently touring with rapper and Eminem protégé Yelawolf and R&B artist Lloyd. He also tours with jazz legend Gerald Albright.
Adam Crossley, a 1996 graduate from Delsea Regional High School, has been making his name in the music industry, working with the likes of Josh Groban and producer Asher Lenz. His song "Prisoner," appeared on a primetime TV drama, and his song "Beautiful World" recently topped Billboard's adult contemporary charts.
Do you know a local person who is doing great things and should be on our radar? Let us know by e-mailing Michelle@SouthJersey.com.
Published (and copyrighted) in South Jersey Magazine, Volume 8, Issue 3 (June, 2011).
For more info on South Jersey Magazine, click here.
To subscribe to South Jersey Magazine, click here.
To advertise in South Jersey Magazine, click here.