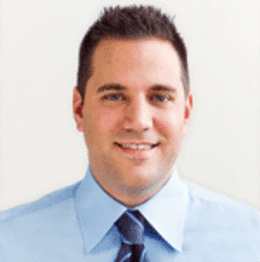 It's Always Sunny in South Jersey
As I type this letter, I can't help but stare out my office window. It's Monday morning and I have only been sitting at my desk for an hour, but already the weather is tempting me outdoors. The skies are clear, the sun is shining and the temperature is 68 degrees and rising. In other words, spring has sprung. And after a cold, snowy, wet, miserable winter, I am suffering from an extreme case of cabin fever. I didn't even wear a jacket to work this morning, my own personal effort to do my part to will the warmth our way.
Just as the mercury rises and flowers bloom in May, South Jersey also seems to come alive. Families fill area parks for afternoons of leisure, gourmands dine al fresco at some of our best restaurants, mothers and daughters window shop along retail districts, and couples stroll through area farmers markets in search of fresh produce and homemade goods. This is the time of the year when it doesn't matter what you are doing, as long as you are doing it outside. We always look forward to interacting with neighbors and friends in these days leading up to summer, before everyone packs up the car and heads down the Shore.
And what better way to celebrate than exploring South Jersey's Top Towns, as defined by our annual rankings? This breakdown of the best places to live, work and play in our region is sure to spark some debate—but that only proves that civic pride is a virtue shared across most of South Jersey's landscape.
Also this month, we chat with the gorgeous Piper Perabo, one of Hollywood's most outstanding under-the-radar talents. After going from dancing on bars in Coyote Ugly to jumping out of planes as C.I.A. agent Annie Walker on USA's Covert Affairs, the Toms River native shares what life is like as TV's newest action star. Finally, we'll introduce you to South Jersey's Top Physicians for Women, the skillful doctors that are helping to make a difference in our community, treating our mothers, wives, daughters and sisters.
And finally, be sure to check out my sit-down with Larry King. The former CNN host is hardly putting his feet up in his retirement from the network; instead, he'll launch his first-ever comedy tour this month at the Borgata. Interviewing a man who has interviewed so many others was a real thrill for me. I could have spent hours talking to him; he was that funny and engaging. Not to mention, it was raining out that day.
Published (and copyrighted) in South Jersey Magazine, Volume 8, Issue 2 (May, 2011).
For more info on South Jersey Magazine, click here.
To subscribe to South Jersey Magazine, click here.
To advertise in South Jersey Magazine, click here.