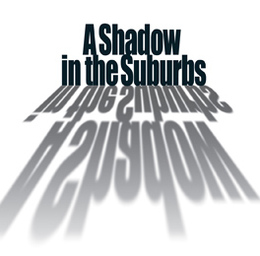 A Shadow in the Suburbs
Even as the Fort Dix Five case returns to court for appeals, the war on terrorism continues with South Jersey as an unlikely battleground.
A child's face peers from the door. Another follows, this one framed by a headscarf. Three more appear at the entrance with innocent eyes and cherubic expressions, disarming a visitor to this Cherry Hill house. Soon the living room is a beehive of activity, talk filling the room while the grandchildren romp and play. As the night continues, more family members—the grandmother at first, followed by her son, a daughter, countless cousins, and finally the grandfather—file in, the family together as one.
The Duka house is, to put it mildly, a crowded one. And yet paterfamilias Ferik Duka uses one word to describe the household since his three eldest sons were sent away to jail as convicted terrorists: "Empty."
The case of five young South Jersey men accused of plotting an armed assault on the military base at Fort Dix did more than just tear the Duka household apart; it sent shockwaves throughout the nation and shook the South Jersey region to its core. Yet it was just one of a surprising number of accusations of radicalism and terrorism in our region. Last May, the Cherry Hill condo and Camden print shop of two brothers, Muhammad Fiaez and Iqbal Hinjhara, were raided as part of the investigation into last year's Times Square bombing attempt. A former West Collingswood resident, Moussa Ali Hamdan, was implicated in a four-year FBI probe into a U.S.-based Hezbollah terror cell; the Lebanon native was arrested in Paraguay last June. And then, there's the story of Sharif Mobley. Born and raised in nearby Buena, Atlantic County, Mobley traveled to Yemen with his wife and daughter in 2008 to join al-Qaeda, according to the U.S. government. (Previously, he had worked in nuclear power plants for six years, including the Salem-Hope Creek Power Plant.) Apprehended overseas, he killed a Yemeni soldier and shot another during an escape attempt in March 2010, and is currently awaiting trial.
All of this raises the question of just how terrorism—or even the hint of such a thing—can be incubated in our region, otherwise better known for quiet, leafy suburbs and vibrant shopping districts.
In the case of the Fort Dix Five, their families say such a thing never did happen—at least not the way the FBI portrayed it. "If this is the land of the free and there is justice, why are there innocent prisoners in jail?" asks Burim Duka, 19, the youngest brother. His three brothers—Dritan, Shain and Eljvir Duka—as well as brother-in-law Mohamed Shnewer and childhood friend Serdar Tatar, were arrested in May 2007, after being trailed by the FBI for months. (Famously, they first came to law enforcement attention in 2006 when a Circuit City clerk presented the FBI with a jihadist videotape he was supposed to convert to DVD.) Four of the five are serving life terms. Now, lawyers for the Fort Dix Five have filed an appeal that, among other things, questions the legality of certain surveillance methods.
The prosecution tells a different story. Deputy U.S. Attorney William Fitzpatrick cites numerous incidents—Tatar acquiring a map of Fort Dix; Dritan Duka calling their paintball sessions "training"; the men shooting at balloons because "they mirror the size of human heads"—as proof of intent. "I think [the jury's decision] was based on the overwhelming nature of the evidence," says Fitzpatrick. "The quality and quantity of the evidence left no doubt, reasonable or otherwise, that these five defendants conspired to kill military personnel. And if they had not been arrested, they would have carried out that plot."
As the appeals process trudges on, the Fort Dix case continues to serve as the archetype for post-Sept. 11 terrorism in this country. American residents, inspired by jihadist thinking and Internet sermons, are radicalizing here and, sometimes, following through with actions. To combat this, government officials are taking a hyper-vigilant stance. "The worst thing that can happen is [to think], 'They're harmless, they can't do it and won't do it,'" says special agent George C. Venizelos, who runs the FBI's Philadelphia division, which oversees Camden and Gloucester counties. "And then they hook up with somebody who can do it and can help them. Then we've lost control and they go out and [attack]. It's part of our aggressive approach [to stop that]."
Authorities insist that terrorism is not limited to one faith or nationality. But of the 131 people involved in U.S. radicalization cases between 2001 and 2010, "nearly all the domestically radicalized terrorists have been Muslims or converts to Islam," a recent RAND Corporation report found. The threat of Muslim sleeper cells is very real. It was less than a year ago that Faisal Shahzad, a Pakistani-American and naturalized U.S. citizen, tried to blow up Times Square. Shahzad fit the mold of a homegrown radical intent on "microterrorism"—plots inspired by, but executed outside the purview of, terrorist groups like al-Qaeda. Yet, often these apparent lone wolfs have more connections than it appears. "Shahzad wasn't a guy who just self-radicalized and got his information over the Internet," says Bill Roggio, a Medford resident and editor of The Long War Journal, which chronicles the war on terror. "He traveled overseas, he got training in al-Qaeda's camps, and he had a support network here."
The Fort Dix Five did none of that—and yet, guilty or not, they were apprehended. "I think in some ways [the case] put New Jersey in the worst light and the best light," remarks Charles McKenna, the director of the New Jersey State Office of Homeland Security and Preparedness. After all, the system worked; citizen vigilance and an in-depth FBI investigation caught a quintet of suspected terrorists before they could attack.
Regional and state authorities knew there would be a day when terrorists would knock on our door. Preparation has been a long time in the making, says Bob Fleming, a Rowan University professor and a nationally recognized authority on emergency management. "If you look at the federal, state and local authorities sharing information," he says, "that's been key to the prevention of possible attacks."
That emphasis on communication led to the creation of a network of Joint Terrorism Task Forces, regional organizations run by the FBI that bring together authorities on all levels of government. New Jersey also has a state police-run Fusion Center, started three years ago, to gather input from throughout the state. These are valuable because, in the war on homegrown terrorism, local authorities are the first line of defense. "They're the ones who are most likely to come across something unusual, and how they handle it can make or break a case," says FBI Special Agent George C. Venizelos.
It's not a job that the local counties take lightly. Gloucester County, for example, started the Gloucester County Security Initiative in 2004 to coordinate between law enforcement and private security officials. Three years later it expanded to include Salem County (which has the Salem-Hope Creek Nuclear Power Plant). While terrorists in the past decade have chosen to go after symbolic American landmarks, South Jersey is home to valuable infrastructure installations like refineries and chemical plants, as well as Atlantic City and the massively important Delaware River. "The importance of that river to both Pennsylvania and New Jersey can't be overstated," says Sean Dalton, Gloucester County prosecutor. "It's a critical resource, both from an economic standpoint and also the home of a large portion of our population."
Now, an equally daunting task is balancing the need for vigilance with residents' civil rights.
The Fort Dix Five families say they've seen firsthand how watchfulness can turn to suspicion—which in turn can lead to false accusations. Shnewer, for one, was accused of surveilling locations like Fort Dix and Dover Air Force Base before the attacks. "[But] really all that was driving past the outskirts of Fort Dix," says Michael Riley, the lawyer for Shain Duka. The Duka family says the guns Dritan, Shain and Shnewer tried to acquire were for a shooting range in the Poconos, where the men took a yearly weekend getaway. "How can you train supposedly for Jihad in just two days [a year]?" Burim asks. There is also the matter of the plot to attack the base. Rocco Cipparone, Shnewer's lawyer, argues: "The defendants were all talk, no intent to act. And they were being prodded to express their bravado by the more manipulative, older, wiser, more cunning informant."
The conviction of innocence continues to steel the Duka family in their time of heartache. The family, Albanian immigrants who moved from Brooklyn to Cherry Hill to give their children a better education as the family roofing business took off, say the three brothers were filled with hope, not hatred. The brothers embraced Islam, married and took over the business so Ferik could retire. "We were so happy," reminisces Zurata, the men's mother.
Now, business is a struggle and Ferik is back at work. The family says the men were good Muslims who brought Omar Mahmoud, one of the informants, into their lives because he was a drug addict asking for help. The misunderstandings in the case, they say, were many and grievous, compounded by assumptions about their religion. The family holds out hope that the men will be freed, bolstered by their belief that the FBI and courts railroaded the three into jail. "We can trust the American people," Burim says, "but it's hard to trust the government."
Published (and copyrighted) in South Jersey Magazine, Volume 8, Issue 1 (April, 2011).
For more info on South Jersey Magazine, click here.
To subscribe to South Jersey Magazine, click here.
To advertise in South Jersey Magazine, click here.