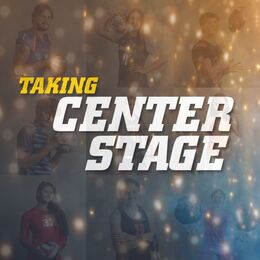 Taking Center Stage
These South Jersey athletes have stood out this fall with their many talents and competitive fire.
Jared Dzierzgowski, Washington Township football
Dzierzgowski, a senior, seized the starting quarterback job for Washington Township when he was a sophomore and has helped restore the proud program to its winning ways after several down seasons. This fall he has played both quarterback and running back on offense while continuing to be a key contributor on defense at safety and outside linebacker.
SJM: The team has gotten off to a 6-2 start this season. Are you pleased with how things are going so far?
JD: It's been pretty good. Those two losses hurt but I feel like have a good roll going and we'll see where it leads us.
SJM: Has your comfort level as a quarterback grown each year since you entered the starting lineup as a sophomore?
JD: One hundred percent. From sophomore year until now, the game has slowed down, reading coverages is way easier and even on the defensive side of the ball things are much easier for me.
SJM: Do you have a preference between offense and defense?
JD: I like them both but I probably like defense better.
SJM: This season, you've been sharing some of the quarterback reps with sophomore Cole Aquino. Are you trying to be a mentor to him?
JD: Oh yeah, Cole's the best. Our practices are always so much fun and I try to help him in any way I can, because I was that sophomore playing varsity and I know what it's like. I try to talk him through whatever he needs help with and he's been playing great for us.
SJM: Is it tough to give up series at QB?
JD: A little, but I still get the ball. Against Vineland I had a reception and had a big run, so it's not like I'm completely off the field.
SJM: The program was great for many years, like back when your dad was playing, but then there were some down seasons. What has it been like to help turn things around and have the stadium packed on Friday nights again?
JD: It's unreal seeing those stands packed and having everybody we know, from the youth program all the way up to my grade, be there. If you even look back to my freshman year and my eighth grade year, it was bad. But my sophomore year we started to turn things around and I think it's only going to go up.
SJM: Did you grow up hearing about Washington Township sports from your parents, who both went to school there too?
JD: I heard all the stories of how good they were back in the day. Growing up, they were struggling a little bit and I remember going to those games and seeing the struggle. Finally, to be a part of it and help turn it around has been amazing.
SJM: What are the goals this year?
JD: With this group, I think we can go to a state championship if we play the way we are capable of playing. We have an unreal amount of talent around us, so we can do whatever we want.
SJM: Do you know what you're doing next year?
JD: I want to play football in college, so we'll see what's out there after the season and see where I can go. I got hurt last year in baseball, so that kind of took college baseball off the table unless I walk on somewhere. So I want to go the football route.
SJM: What kind of school are you looking for?
JD: Hopefully an FCS [Football Championship Subdivision], like a Delaware or Villanova type. I just want to go where I can play.
SJM: Do you know what you want to major in?
JD: Kinesiology­—I want to be a physical therapist. My freshman year, I had to get reconstructive knee surgery, so I was in physical therapy for 10 months. I fell in love with the whole process and I want to help athletes get back to [full health].
SJM: I know you also play baseball for Washington Township, but your cousins were big lacrosse stars at the school, right?
JD: Yeah. It's funny, every year the lacrosse coach is in my ear saying, "Come play for me." But my dad played baseball so I always stuck with baseball and liked it.
SJM: What else do you do for fun?
JD: I like hanging out with my friends, playing video games or just getting in the weight room and training.
SJM: What video games do you play?
JD: Madden, MLB. I'm not the best but I like to play anyway because it's fun.
SJM: Have you enjoyed growing up in Washington Township?
JD: Yes. It's been amazing to have all of my friends around and now to be playing with them. Some of my friends went to different schools but I still hang out with them all of the time. It's great growing up there; I love it.
SJM: Do you like watching football too?
JD: Definitely. I'm an Eagles fan.
SJM: Do you have certain pro players you like to watch and try to steal things from?
JD: At quarterback, I like Jalen Hurts, obviously. I also like Lamar Jackson and Josh Allen because of how they move around and make plays. I like Patrick Mahomes too, how he makes those off-balance plays. I want to take that into my game with my speed and everything. I've always been able to move around, but this year I feel like I'm a lot better with the ball in my hand as far as throwing. It comes with growing at the position.
Remi Cherkas, Eastern girls soccer
Cherkas emerged as an all-South Jersey center back for Eastern last year, and has continued to shine on defense this fall while also becoming a key part of the attack. She is looking to lead the Vikings to a state championship before continuing her career at the University of Rochester.
SJM: Are you happy with how your senior season is going?
RC: Yes. It's definitely good to be able to continue the Eastern legacy every year. Our coach and everyone else get worried about who we're going to have when we lose players [to graduation], but every year we seem to be able to keep working as a team and win games.
SJM: Did you grow up hearing about Eastern soccer?
RC: Yes. For my first three or four years of club soccer, I played for Voorhees, so we would have night practices and we would catch the second half of Eastern games. That was like Eastern's prime and they had all of these star players. Just getting to see them play and knowing that in a few years I would get to play for Eastern was exciting. … Now I'm one of the older players, so it's fun.
SJM: Have you always been a defender?
RC: Up until sophomore year, I was actually a forward, so completely opposite. I played forward for Eastern and for my club team. Then I went to a club tournament and we needed defenders because we were very shorthanded. We had a bunch of guest players but they were all forwards, so I stepped in as a defender. I started to play as a defender for club that year, and then last year was really my first year playing defense for the school. It worked out well—me and the other center back, Eva [Sprewell], we're close on and off the field. It was so easy to get used to the position since I had someone helping me.
SJM: Do you like playing defense more now?
RC: Yes, I definitely like playing defense more than forward.
SJM: You're still scoring a lot of goals, though. Do you push up at certain times?
RC: I haven't played forward yet this season, but I go in for all the corners. I know that my teammates are going to get me the ball and I just have to go for it and not hold back. I attack the net and hope it goes in. … It's all about being brave in the box.
SJM: The goal for Eastern is always to contend for a state championship. Is that what you're aiming for this year?
RC: Winning the Coaches Tournament would be great—hopefully we can get revenge from our one loss this year against Shawnee—and then we want to win sectional and state championships. We just want to take every game one at a time and win each one.
SJM: Do you consider Shawnee as the big rival?
RC: I feel like it's Shawnee and Cherokee. Every year, there are different players, but Shawnee just plays really good soccer and it's always a challenge to play them. It's a fun game—it's never someone blowing the other team out.
SJM: Did you watch the World Cup this summer?
RC: I watched every game but it was weird timing, so sometimes I was half asleep watching. I watch my position mostly and see what they're doing that I can take into my game.
SJM: Are there certain players you like the most?
RC: Well, she doesn't play my position, but I was a big fan of Mallory Hugh before she got hurt. During the World Cup, it was fun to watch Julie Ertz play center back, because that was sort of a new role for her, she's usually in the midfield. She's such a leader out there so it's interesting to watch her play.
SJM: What made you commit to Rochester?
RC: First of all, the second I stepped on campus, that's just exactly what I pictured a college campus to look like: It's got the quad and the open green areas. A big part of my decision was also the coaches there. I feel like they were very welcoming, they were always responding to me quickly and giving me feedback on everything. I was definitely looking for a high academic school too, because I work really hard in school and I wanted that to pay off for my college decision. That conference, the UAA, has a lot of high academic schools.
SJM: How far away is it?
RC: It's about a six-hour drive, but there's a flight that's about an hour. I haven't done the flight yet, we've only done the drive.
SJM: Do you think your parents will make the drive often to see you play?
RC: I think so, and some of the conference games will be closer. Two of my four years we'll play at NYU, so they'll definitely make the trip up for that game. They support me in everything, so I'm sure they'll be at a bunch of games.
SJM: Do you know what you want to study?
RC: I plan on going into something related to business or economics. Both of my parents are accountants, and I feel like those are the classes I typically do better in.
SJM: What else do you do for fun aside from soccer?
RC: I just like all things athletic. I like to constantly be doing something and I like to be on the go, whether with my friends or my family. I play basketball for fun and I like to do other activities like that.
SJM: Do you have a pregame ritual, like listening to certain songs to get fired up?
RC: Not really. I don't really like to listen to music before games, unless there's a speaker on the bus. I like to be in my own zone, just getting ready and thinking about who we're going to play and who to mark.
SJM: What do you like about growing up in Voorhees?
RC: I feel like I've had so many people close to me. All of the Voorhees soccer coaches I had, I now see them in the high school setting. There are also a bunch of really nice areas, like The Promenade and the Cherry Hill Mall. It's just a nice town with a lot of nice things around it.
SJM: What is it like to play for coach Jamie McGroarty?
RC: It's tough because he expects a lot out of us. But I think that's a good thing: He'll always push you to your limits and make sure every player is reaching their potential. I think it's good to have a coach who really cares about the team. He's been with Eastern for so long and he's always had a great program, so it's nice that he has these high expectations for us every year, compared to other coaches who take what they get and hope for the best. He makes sure that we're the best team we can be.
Michael LeMay, Lenape football
LeMay, a senior wide receiver/safety, is a three-year starter for the Indians who contributes in all phases of the game. He especially makes an impact on defense thanks to his fearless physical play and his ability to create turnovers.
SJM: You always seem to stand out during Lenape games, particularly on defense. Is that your favorite part of the game?
ML: It's definitely my favorite part—I've been playing it since I was young. I play offense too, but it's more new to me. I've always played defense.
SJM: You're not the biggest guy out there, but that doesn't seem to bother you when you're making tackles.
ML: I use my speed to my advantage. I'm not big, but when you hit someone [with a head of steam], that's what it takes to bring them down. I've always been small and when I was younger I would be like, "Wow, these guys are humongous." But when you get older, the mindset changes and you don't really care anymore. You just want to go out and hit someone.
SJM: Would you rather get a big hit than score a touchdown?
ML: Probably. I would say I'd definitely rather get a big pick than score a touchdown.
SJM: How old were you when you started playing football?
ML: Around 5 years old, so I've been playing for basically my whole life. My dad wasn't allowed to play football, but my older brother was a wild kid when he was younger and he would always pick on my sister, so my parents put him in football. I was the same way, an energetic kid, so they put me in football and that's when I started to love it.
SJM: What stands out as your favorite memory in your high school career?
ML: Beating Millville last year—that was a big win. The Cherokee game last year was also one of my favorites, and the Atlantic City game [in last year's playoffs] was a great game that came down to the final minutes.
SJM: You have several traditional rivals in the area. Who is the biggest?
ML: Cherokee. Shawnee is also a rival, but Cherokee is the biggest. My sophomore year, Cherokee was the first game we played, and I can definitely say the environment was way different than any other game we played that year. Last year, the same thing. Both teams hate each other and it's usually a great game.
SJM: Do you feel like Lenape has made important strides as a program over the past decade or so?
ML: Definitely. Ty Davis and Xavier Coleman helped a lot, and so did Clyde Washington and Connor Kennedy. Sophomore year we had a little bit of a decline, but last year we picked it back up with Zyaire Fleming coming in.
SJM: What's it like to play for "Coach Woj," Joe Wojceichowski?
ML: He's my favorite coach I ever played for. He has so much passion for the game and it makes me passionate. He's believed in me since I was a sophomore, 5-foot-9 and 155 pounds. If you can play the game, he'll play you.
SJM: Do you like to watch football?
ML: Yeah, I'm starting to get more into college football. For the NFL, I'm a Giants fan. My brother is a full New York fan so I just followed him.
SJM: Do you have certain players that you like to model yourself after?
ML: I like Harrison Smith and look up to him. I wasn't old enough to watch Brian Dawkins play, but I've seen [videos] and love how passionate he was for the game. I look up to wide receivers like Adam Thielen, who was an undrafted guy but came into the league and proved a lot. I liked Julian Edelman too.
SJM: How is the recruiting process going?
ML: It's going OK. I have one Division I offer [from Marist] and I have a lot of D-II schools interested. I'm trying my best to get more Division I, because I want to play at the highest level—obviously not FBS, because I don't have the size, but FCS.
SJM: What do you want to study in college?
ML: Physical therapy. I want to work on the sports side.
SJM: What else do you do for fun?
ML: I just enjoy time with my family and my friends. I know college is coming up and I'm not going to have that much time, so I want to enjoy the time I have. If I do choose Marist, it's two and a half hours away, so it's not that far, but it's not close either.
SJM: Do you like going to school at Lenape?
ML: It's pretty enjoyable. I love the staff: They all do their best to make sure I leave the school with a great education and that I'm ready for college. It's a great school.
Sean McFadden, Shawnee boys soccer
A junior forward, McFadden has been a key contributor since he was a freshman and has gotten better each year. This season he has developed into the leading scorer for one of South Jersey's best teams and has his sights set on helping the Renegades win a sectional title.
SJM: You're one of the older guys now after first cracking the lineup as a rookie. Are you trying to use your experience and be a leader for the team?
SM: When I was a freshman, there were no sophomores on varsity, so it was me and my friend [as the underclassmen]. I got more experience than a lot of the sophomores who are seniors now, and I think that helps me a lot. I feel like I've always been a leader for club as well.
SJM: Do you have any particular goals in mind for yourself or the team this year?
SM: For the team, we want to go far because last year we lost in the Coaches' Cup final and the sectional final. We want to use that as a momentum boost and take it to the next level this year, and win both the Coaches' Cup and sectionals. For myself, I want to get all-conference again and I'd like to be all-South Jersey, but I have to push for that.
SJM: You play forward in high school but I know you've grown up playing all over the field. Is there a position that you prefer?
SM: I think my best position is center back, but I like playing anywhere.
SJM: Last year's sectional final against Cherry Hill West came down to penalty kicks. Did losing in that way make you motivated for this year?
SM: Oh yeah, 100%. We had plenty of chances and I think we easily could have won the game, but we just didn't take them. West is a big rival now so whenever we go up against them, we know it's a big game. That gives us something extra when we face them. They were talking smack the whole season—we beat them twice during the season and I scored in overtime against them in the Coaches' Cup—and they were at the next game talking on the sideline. That gives me motivation to go out and beat them and help my team.
SJM: I heard you went to Spain last year for soccer. What was that experience like?
SM: It was an incredible experience. My [club] coach, James Galanis, has been like a second dad to me my whole life. He brought our club team over there and we played against Real Oviedo, one of the top club teams in Spain. It was incredible to see how good some of these guys are, because they read the game so much differently than us. They live it and breathe it there, and they're taught it completely different. I saw it and I'm able to bring it to my game. There's a team we played in Madrid called Rayo Vallecano—they play in La Liga in Spain. They were incredible, and I think everyone on that team is going to go pro. I took things that they did and put it into my game.
SJM: Did you get to explore the country at all?
SM: Yes. We were in Oviedo and Madrid. Oviedo was really nice because it was like a little city in the mountains. I liked it a lot. Madrid was obviously a big city and I had always heard about how interesting it was.
SJM: Have you gotten to do a lot of traveling through soccer?
SM: Well, my dad won a trip to England last October and we went in May. It was a Premier League thing. My favorite team is Man United so I was able to go see them play at Old Trafford. It was a dream come true for me, because I've been watching Man United for 12 years now. It was crazy, because they went down 1-0 and then they came back and won 2-1. It was nothing like anything I had ever experienced before. In the U.S., the atmosphere is OK, but when you go there it's completely different.
SJM: You're obviously a huge fan of the sport. Are you looking forward to the World Cup coming here?
SM: I'm very excited. We've been talking about it forever, because there's been rumors about it but it was never confirmed. I've been saving up money since I was 6 to go to the final.
SJM: Do you have favorite players?
SM: Right now, Bruno Fernandes is one of the fun guys to watch. I like [Rasmus] Hojlund because of the runs he makes and the way he reads the game. People say he's more of a tap-in guy, but he's in the right place at the right time. I like to watch him to see where he goes because it's completely different than other strikers. They could be hiding behind a defender while he runs into space, checks back out and creates space for himself.
SJM: Have you started thinking about college yet?
SM: A little bit, yeah. I went to a few ID camps this summer. There were a lot of colleges at Lafayette and it was interesting to see. The coaches are nice and understanding. I was assigned to the Vassar head coach, who I really liked. He appreciated that I could play anywhere. There are a few colleges that I really like. My friends went to Rider and I like that school a lot because I know it so well.
SJM: What's it like to play club soccer for James Galanis, who was Carli Lloyd's coach for many years?
SM: He's amazing. I've been working with him since I was 5 years old and he's made me the player I am today. He picks out the smallest things in the game and he reads the game like no one else. We play against teams and we dominate possession and control the game. He makes it so everybody can play anywhere, so if a striker has to play center back, he'll put them back there, or if a center back has to play left wing, he'll put them there. We don't just kick it forward, he likes to play the modern way like you see on TV with the best teams in the world.
SJM: What do you like about growing up in Medford?
SM: Medford is great because I've always wanted to play sports, and Medford is a great spot to do that. I've always hopped from sport to sport: I've always loved soccer, but I'll go to hockey or basketball or flag football. Medford wants you to get into sports and I don't know if it's like that in other towns. It still happens today, because I go out and ref and I see all of these kids playing sports and I've coached before.
SJM: Do you know what you want to study in college?
SM: I like physical therapy. I dislocated my knee a few years ago, and one of my dad's good friends owns a physical therapy place, so I was able to go there. It was interesting to see how young athletes can get to where they want to be. I want to have that feeling that I helped someone get on the field again.
Sydney Kowalczyk, Moorestown field hockey
A senior forward, Kowalczyk is leading the Quakers in scoring for the second year in a row and is well on her way to a repeat selection on the all-South Jersey team. She is headed to Wagner College for field hockey, but has several goals she wants to accomplish at Moorestown first.
SJM: How is your senior season going so far?
SK: It's awesome, so much fun. It's been really cool just being able to lead the team, not just as a senior but as a captain. I feel like they look up to me and it's awesome being in that role. It's bittersweet in a way, because I feel like I'm owning the field, but I only have one more year left. I wish I could do this forever, but I know I have to take advantage of the opportunities I'm getting now.
SJM: What are your personal and team goals for this season?
SK: Our team goal is always to get to states. We have a bunch of little goals leading up to that, but we want to make it as far as we can go. My personal goal was to get to 100 goals [for my career]. It looks out of reach now, but I'm just taking it game by game and leading my team the best that I can. I'm not really worried about my own goals, it's more about what's best for the team. I would love to get that achievement, but I just want to take the team as far as we can go.
SJM: What has it been like to be part of a storied program like Moorestown's?
SK: It's incredible. My sister played there so she was part of the program before I was. They've always had a reputation for being a good field hockey team. [Ali] Collins and all of the coaches pull everything out of us and they want the best for us. I just know that playing for them, I've become not only the player but the person that I wanted to be in life. I found the love for the game and I don't think I would be the player I am today without them pushing me.
SJM: Did your sister get you into field hockey?
SK: We both played field hockey and lacrosse, and I was more of a lacrosse player going into high school. But then, playing for Collins and for that program pushed me to love field hockey more. I took it on as my main sport and I actually stopped playing lacrosse.
SJM: Was it tough to give up lacrosse?
SK: It was, because I started playing lacrosse before field hockey. I was giving up a whole part of my life, but I knew I wanted to be a field hockey player. I was almost losing interest in lacrosse, and it was also during the time of recruitment for field hockey, so I had to choose. The lacrosse program at Moorestown is just as powerful as the field hockey program and it's very hard to do both even though they're in different seasons. So I'm very happy with my decision.
SJM: What made you commit to Wagner?
SK: My sister is now a college goalie for lacrosse at Merrimack, and she's five or six hours away. I'm very close with my parents and I love my home in general, so I didn't want to go far away. I was looking at schools that were quite a long distance, but I realized I wanted to be close to home. I want my parents to be able to watch me play, and if I need them for anything, it's only an hour and a half away at most. I want to major in communications and broadcasting, because I'm very interested in being a sports announcer on TV. I take an honors video production class at school and it's a course I'm very interested in. Wagner is in Staten Island, so it's right across from New York City, which has countless opportunities for broadcasting. I was also looking for a small school with not a lot of people, because I feel like it's hard to connect with your teachers at big schools, and being an athlete, you might miss classes. So I think knowing my teachers will be beneficial for me. And when I was with the team on campus, I loved the team dynamic and chemistry. Coach Niki [Miller] was so welcoming and made me realize that was where I was meant to be.
SJM: Is there a certain sport you want to broadcast some day?
SK: I really like sports in general, and my siblings and I have been through ice hockey, field hockey, lacrosse, soccer. I know sports and I think that makes announcing easier, if you know the game and understand what's happening. I think I would thrive in any sport because I love competition. I'll enjoy being able to announce anything.
SJM: Other than sports, what do you do for fun?
SK: I love hanging with my friends; my family has four dogs and two cats, so I'm always hanging out with my pets too and I love them. Sports definitely take up a large part of my life and everything I do revolves around that. If I'm not at practice, I might go up to the fields by myself. It's almost like a getaway from life—field hockey lets me take a step back and clear my head. If I'm ever stressed, I go to the field and start hitting, because it helps me relax.
SJM: I know you live in Medford but attend Moorestown. How do you like the school?
SK: I love it. My mom and I talk about this all the time: It was definitely the best decision for me personally, because I have seen myself do so much better than I probably would have at Shawnee. It was tough leaving my friends, but I also met so many new ones and I don't think I'd be the player or person I am today if I had gone to Shawnee. I just needed a new experience and a new outlook for high school. … I didn't know anyone and I'm a shy person, so it brought me out of my comfort zone.
SJM: What do you like about growing up in Medford?
SK: It's a cute little town and I love it. Everyone is so friendly. But sometimes it's inconvenient because it's a half hour away from Moorestown, so I'm going back and forth a lot.
SJM: What is the rivalry game you look forward to the most?
SK: Shawnee is a big rivalry, and it always has been between the two programs. I get to see my friends and play against them, which is always fun. Any South Jersey school where I know someone, it's an intense game, not only because it's bragging rights, but because I take every game seriously. I hate losing more than I like winning, so I take everything very seriously.
Shruti Mannan, Cherokee girls tennis
Mannan has played No. 1 singles for the Chiefs all four years of her career and has established herself as one of the premier players in the area. After reaching the final of the South Jersey Interscholastic Championships as a junior, she was seeking a similar run at the tournament this fall.
SJM: You have been making a name for yourself since you were a freshman. Are you happy with your career to this point?
SM: Yeah, I've enjoyed it. It's been really nice.
SJM: Did everyone already know you when you got to Cherokee, since your older brother Arjun was also a tennis star?
SM: I was always with him when he played his tournaments, so I basically knew everyone already. When I was coming in, it was easy to fit in because I was used to the environment and all the people. It was easy for me to play tennis and have fun with the other players. There are a bunch of coaches from other schools, like Cherry Hill and Moorestown, who I had seen before, so it was easy to talk to them.
SJM: After a memorable junior season, did you enter your senior season with certain goals?
SM: My goal is to try to win the South Jersey tournament. I've been aiming for that, because my sophomore year I made the semifinals and junior year I lost in the final. I enjoy that tournament.
SJM: Your brother was the first Cherokee player to win that tournament. Does he give you any advice?
SM: I was there when we won the tournament and it was so cool. He's more of a quiet person and he lets me figure out things by myself. He will still guide me through stuff, but first he prefers me to figure it out, because out in the world I'll be by myself. But if I do need help, I can go to him and he will help me.
SJM: Do you hit together?
SM: He's at Georgia Tech now, so I don't really see him that often, but we used to hit all the time together. He's a big hitter, so I enjoyed hitting with him.
SJM: How would you describe your game?
SM: I like playing aggressive like him. Me and him have a similar style of game: We're both big hitters and play aggressive. Probably the biggest strength for me is running around the court, because I'm more flexible and I get to more balls. If it's a long rally, I can run across the court and be fine with that.
SJM: Are there certain players in the area who you love to compete against?
SM: Honestly, I love playing everyone. There's not a particular person, because every match is a challenge and everyone is different.
SJM: You seemed to have a nice rivalry with Shawnee's Samantha Tepes, who graduated last year.
SM: Yeah, every time I played her it was a tough match. I had to bring my A game to play her.
SJM: Did you start playing tennis at a young age?
SM: When I was 4 years old, I watched my brother play tennis. I was always on the sideline, and then one day I got a racket, went out on the court and said, "I want to try this." After that, I loved tennis and never stopped playing. I also played a little bit of soccer and basketball, but not as serious as tennis. Tennis has been my whole life.
SJM: Do you follow professional tennis?
SM: Well, me and my family always go to the U.S. Open every year to watch it in person. We also watch it on TV because we can't be there every single day. I always follow the big tournaments.
SJM: Do you have a favorite player?
SM: I like Carlos Alcaraz; he's the best. I don't really have a favorite for the women's game, because everyone has a different style. It used to be Serena Williams, but she retired, so now it can be anyone.
SJM: What other Grand Slam event would you like to see in person?
SM: Probably the French Open. I would love to go there one day.
SJM: What else do you do for fun aside from tennis?
SM: I'm a sports person, so I play basketball for fun and I play soccer for fun. This is really random, but I like doing my nails too and it's a hidden talent for me.
SJM: Do you know what you're doing next year?
SM: I'm thinking about playing college tennis, but if I don't, I'll play club tennis. I'm still debating on where to go.
SJM: Do you know what you want to study?
SM: I'm not sure yet: either psychology or computer science.
SJM: Do you like going to school at Cherokee?
SM: I enjoy it, because there's a lot of people and it's easy for me to mingle with other people. I'm a really talkative person so every time I see someone in the hallway, we can say hello. It's a big school and there's a lot of people to hang out with.
SJM: What do you like about growing up in South Jersey?
SM: Basically everything. The thing I like about New Jersey in general is that the weather changes. When it's winter, you get snow sometimes, and when it's summer, it's really hot. I enjoy the change in seasons. As for South Jersey, I just love everything about it.
Alaina Farber, Cherry Hill East girls volleyball
A key varsity contributor since her sophomore year for one of the top programs in South Jersey, this senior outside hitter led the Cougars in kills as a junior and is leading them in kills, aces and digs this season. With Farber setting the tone, Cherry Hill East should be a sectional title contender.
SJM: Are you excited to be a senior?
AF: I'm so excited. I'm so happy that I'm finally here and all of my hard work is finally paying off. It's a little weird but I was a freshman once too and I looked up to the seniors, so I'm just going to relax and make friends and make my way through the year.
SJM: What are your goals for you and the team this season?
AF: My goal for the team is for everyone to be on the same mental page when we're playing, and to channel that energy and make everyone better. Volleyball is like 95% mental, and if there's a disconnect, everybody will struggle. I feel like this season we've done a really good job of picking each other up and being able to recognize what we've done wrong and learn from our mistakes. I learned from one of my friends on the team—her name is Angie [Choe], she's a sophomore—a lot of passing technique, because I was not a good passer. She's helping me and I'm helping her, and I feel if we build off each other, we'll get to our goals.
SJM: Do you think the team is a sectional title contender along with teams like Williamstown and Southern?
AF: Yeah. It's always fun playing them—I like playing at a high level and it makes me want to be a better player and it makes our team play better. We're all so motivated: We want to beat those teams and show them what we can do. But we're all content as long as we do what we need to do.
SJM: How long have you been playing volleyball?
AF: I've been playing since eighth grade. My freshman year, I was still playing soccer and I was able to do both, since volleyball got pushed back to the spring [because of COVID]. That's when I realized it was something I wanted to pursue and I really liked the environment better. It was so much more fun for me and something I wanted to do in college. It's a great sport and it's so competitive, and I love watching it, especially in college. There's a U.S. player named Jordan Larson who I met at nationals in Indiana two years ago, and she was amazing. Everything that came out of her mouth was real and inspiring. She was being honest and saying that hard work pays off and if you do what you love, you'll be happy. That's what I picked up from playing volleyball.
SJM: So you've gotten to do some traveling through the sport with your club team?
AF: I have and I love it. I've gone to Florida and we do D.C. every year. Nationals is always in a different place and it was in Chicago this past summer, which I loved. I'm thinking about applying to colleges there. We've also been to Maryland and Virginia.
SJM: Which club team do you play for?
AF: Jersey Juniors Volleyball Club, which is run by Scott Mooney. It used to be Cherry Hill Volleyball Club but we became a bigger thing.
SJM: What else do you do for fun?
AF: When I'm not playing volleyball, I really like to lift [weights] and I love cooking. I also like drawing and listening to music. I've been experimenting with a lot of stuff with my mom lately and we've been going to a lot of concerts together. I've been finding new stuff and new cultural things that I'm learning more about.
SJM: What are some of the recent concerts you attended?
AF: I just went to a Lynyrd Skynyrd concert, which I know is older for my time, but it's something my mom taught me to value. We went to Arctic Monkeys together—that's one of my favorite bands and it was like their first tour in America. … She's also gone to different concerts like Slipknot, Alice in Chains, Shinedown, Pearl Jam. She's been introducing me to a lot of it, so I've been collecting records.
SJM: Do you know what you're doing next year?
AF: I'm still applying to colleges. I want to play volleyball but if I find a school that I really like, then I'll just play club there. It's something I want to continue in college even if I'm not officially on the team.
SJM: What are you looking for in a college?
AF: I'm looking for a school with a good medical program because I want to go into biology and medical research. I'm also looking for somewhere with a decent amount of people, because I don't want a school that's too small. I want to meet new people and have a bunch of different experiences. I'm also looking for a school that is outside of New Jersey, but close enough that I can still come home if I want to. I don't want to have to fly, because I feel like I would get really homesick for my family.
SJM: Do you like growing up in Cherry Hill?
AF: I do like growing up here. Everyone always says it's such a close community. My mom grew up here and then she moved back here—I think that was her choice—and she seems to love it. A lot of the parents came back here; the school system is really good, the community is really friendly, it's diverse and the academics are competitive.
SJM: Have you enjoyed going to school at East?
AF: Yes. I feel like I've made a really good friend group over the years and I've learned a lot, especially from teachers. I've learned more about myself as a student, studying wise, what works for me, what doesn't work for me, what I need to work on, what I need to do to get to that point. I feel like the competitive environment has also pushed me to do well.
SJM: Do you have any favorite teachers?
AF: [Meghan Mikulski] was my [AP U.S. history] teacher my sophomore year and I loved her so much. History is one of my favorite subjects and she was always keeping it fun for me. I don't think there was ever a boring moment in that class. I still say hi to her in the hallways. I feel like she always engaged everybody so much, whether it was making jokes or references we would get. We watched the John Adams series in her class too.
Ava Thomas, Haddonfield girls cross country
Thomas' memorable junior season included individual sectional and county titles in cross country, and she went on to place seventh at states and 16th at the Meet of Champions (MOC) for the Bulldawgs, who won South Jersey and state championships as a team and took second at the MOC. In the spring, she won the MOC crown in the 3200 meters with a thrilling comeback.
SJM: So, you're coming off a pretty big junior year, aren't you?
AT: For sure. It was really eventful.
SJM: What stands out as your greatest memory from last year? Is it the MOC title?
AT: That comes to mind first. But throughout all of my junior year, it was really rewarding to see how all of the months of work culminated in that. It was really exciting.
SJM: Do you think about that race a lot?
AT: I do. It kind of feels like a different person almost. It's still weird to say that I won that race. It was like an out-of-body experience when I look back on it and I'm still shocked about that. I don't think I'll ever not be shocked that it's something that happened.
SJM: Cross country was also a special season, for you and the team.
AT: Definitely. It was a lot of fun, because there was a group of five of us that always raced together. At the end of the season, we performed well at MOCs. You're all racing the same distance and doing the same workouts and you're all racing together, and that's why cross country is probably my favorite season. I feel like it's much more of a team sport and I just love my team. That's one of the reasons I've done running for so long.
SJM: Is there pressure this year because so many key runners are back and the expectations are high?
AT: For sure. I think six out of our top seven have returned, so there is a lot of pressure there to maintain or improve upon what we did last year. We also have a really strong class of freshmen—I think this was the biggest class that Haddonfield has ever had, maybe. Even after I'm gone, it's going to be really cool to see how the team continues to be good and potentially be better than it is now. That's an exciting legacy to leave.
SJM: Are you taking the younger runners under your wing?
AT: I would like to think so, for sure. It's always fun to see how freshmen learn how to race throughout the season and learn about running. It's not an easy sport, and your first couple of races, you learn things the hard way. You go out too fast and then you die at the end. It's fun to guide them through that. That was me, and now I'm the senior who's taking freshmen under their wing. It's such a weird, full circle thing.
SJM: Who did that for you when you were a freshman?
AT: There was a really amazing class of seniors when I was a freshman and I kind of idolized all of them. Georgia Nussey was a girl who I went on a lot of my runs with, and she really taught me and a couple of my teammates the ropes of running. She was someone I really looked up to. Sarah Naticchia—her sister is on my team now—was very good and I also looked up to her a lot.
SJM: When you set your goals for the season, do you think about sectional and state titles or just focus on times?
AT: In cross country, I focus a little more on place than time just because every course is so different. I would like to go for the sectional and potentially the state title this season. Things happen that might compromise that, obviously, but right now that's something I'm trying to work toward. It's the same with the team as well—I think we're looking really strong and we have a lot of potential to win a sectional and state title. That's something we're all working toward.
SJM: Which courses are your favorite? Do you like Holmdel for states?
AT: I do like Holmdel. It's a love-hate relationship and I'm sure every runner has that with Holmdel. It's not easy but it's very rewarding to finish it. There's nothing like finishing a race at Holmdel, because you're very tired but you can say, "I just did that." I also like Bowdoin, a course in upstate New York that's a lot of fun. That's where they hold regionals so we should be going back there this year. I don't have a lot of raw speed in comparison to endurance, so I generally perform better on courses that are more hilly and have rougher terrain than courses that are more flat.
SJM: Do you run indoor track too?
AT: Yes, I do all three seasons, which is a lot because you're always in season. But it always gives me something to work toward. I'm always training and doing something, and I think that helps with the structure of my life in general. I just love to run; I know that sounds cheesy, but it's true. Even when I take two-week breaks between seasons, I get kind of antsy. I just want to be running and doing something for all of those seasons.
SJM: How did you get into running?
AT: My mom ran in college at Penn, and I kind of always knew that I was going to run, but I didn't start until high school. I played soccer and wasn't good; I did swimming and still do it in the summer, but I'm not good at it. I'm not good at other sports in general, but I knew in high school I was going to do running. I'm not much of a hand-eye coordination person, but running doesn't really require that. I did it freshman year and I was expecting to like it, but I found that I loved it.
SJM: Do you ever run with your mom?
AT: Sometimes we do. Sometimes she'll bike alongside me. It's fun.
SJM: Do you know what you're doing next year?
AT: I can't really say anything about that now, but I should be making an announcement in the next couple of weeks. Things are being finalized right now so I'm not allowed to say anything publicly yet, but it's exciting. Starting back as a freshman is going to be weird, but there are going to be so many people in college who are insanely good, so I'm excited to train with them and I'm excited to compete at that level.
SJM: Do you know what you want to study?
AT: Probably something in the humanities, like history or film. I'm not a STEM person, those aren't my favorite types of subjects, so it will definitely be something in the liberal arts area.
SJM: What do you like to do for fun aside from running?
AT: I'm a big reader: That's one of my favorite things to do at the end of the day. I've recently taught myself to crochet—me and my friends have all learned how to do that together, so that's been fun. I also like to bake, and I've been trying to pick up the piano again because I used to play that. Sometimes I get hyper fixated on things and get really into them. I go through phases of things I like to do. I like to watch horror movies too: It's October now and Halloween is coming up, so that's always fun. … It's spooky season, which is my favorite time of year.
SJM: What is your baking specialty?
AT: I like to make French macarons. They're very difficult and I've failed at them quite a few times, but they're always fun. You have to slap the baking pan to release the air bubbles and that's always fun. I like to make pies, because pie is my favorite dessert, and I like to decorate things as well.
SJM: Do you listen to music while you're running?
AT: No, and it's so weird that I don't. It's something that I should do and it would probably make the run go by so much faster, but I never really got into listening to music while I run. I feel like I would be weird for me to do it now, so I just don't.
SJM: Do you like growing up in Haddonfield?
AT: I do. It's such a nice community to grow up in and I've met a lot of great people. I've made a lot of friends who I've had for years and years. It's going to be a nice place to back to and feel at home and feel safe there. Haddonfield is a great place to grow up in, the schools are great and the running program is great there.
SJM: What is it like to be part of a program that has such high standards and has turned out so many great runners?
AT: I've been following Haddonfield track and field since elementary school, since my mom was always so into it. It was something that was not real, and now I'm in it and have contributed to it. It's really cool to have made an impact on such a program. It's not going anywhere: We have such a strong class of freshmen and other underclassmen, and there are some really good middle schoolers who are going to come up. It's really cool to see it evolve and continue to get better. My coach always tells me that one of the main goals for a senior is to leave the team in a better place than when we arrived on the team as freshmen, and I think that our senior class has done that by fostering a healthy, collaborative team culture. Everyone on the team loves each other and it's a great environment to be a part of. Coach [Jason] Russo and coach [Katherine] McCalley dedicate so much time to this team. They dedicate their afternoons and their weekends to it and they're so passionate. They really are the glue that holds the team together and their passion rubs off on all of us. Their training philosophies have helped us thrive at the end of the season and peak at the right times. They're amazing coaches who I'm so lucky to have.
Leo Orefice, Cherry Hill West boys soccer
A senior goalie, Orefice made the all-South Jersey second team as a junior after recording 10 shutouts in his first season as the varsity starter. He came huge in a penalty-kick shootout to help the Lions repeat as sectional champions.
SJM: How did you become a goalie?
LO: We needed one in middle school so I decided to play. I played when I was younger and then I stopped, by my friends wanted me to play so I stepped in.
SJM: What do you like about the position?
LO: You're the last guy on the field and you see the field the best, so you can command the best.
SJM: Did it come naturally to you or did it take a lot of work?
LO: A mix of both. I think I was naturally pretty good, but working hard definitely helped.
SJM: Last year was a memorable one for you and the team. What was it like to fill in at such an important position for a team that was coming off a sectional championship?
LO: It was amazing. We had a great team and a great coach, and it was so much fun to be a part of.
SJM: Was it nerve-wracking to go to PKs in the sectional final?
LO: Definitely, but it was a good ending. I was just trying to come up big for my team and win us the game. We practice them a lot.
SJM: What goals do you have for this season?
LO: Obviously, we want to be state champions. We went [to the state final] my sophomore year when I didn't play and we lost, and last year we made it to the state semifinals. So this year we're looking to finally win. I think we can do it. We lost some guys, but we still have a great team and great determination.
SJM: What is the game you look forward to the most? Is it Cherry Hill East?
LO: Yeah, it's East. We just beat them 1-0 and it was a great atmosphere. I love being part of that game. It's unlike any high school setting that I've ever been in. Even the final didn't have as big of a crowd as that game. It's fun representing the town and playing against guys you know. It's a fun rivalry.
SJM: Do you know what you're doing next year?
LO: I'm hoping to play and I'm optimistic. I'm waiting to hear from a couple of schools.
SJM: When did you start to think college soccer was a possibility?
LO: Last year, when I started to win some awards like all-conference and all-South Jersey, I realized that I can play at a high level and compete.
SJM: Do you know what you want to study?
LO: I think I want to be a business major.
SJM: What else do you do for fun?
LO: I like to hang out with my friends, watch football and play fantasy football.
SJM: Who's your football team?
LO: The New York Giants—my dad's from North Jersey.
SJM: How long have you lived in Cherry Hill?
LO: All of my life. There's everything here: in five minutes you can get to any fast-food place or any store you want.
SJM: Are you a fan of the Shore?
LO: I love the beach. We go to Avon, near Asbury Park. It's not at crowded as the beaches in Ocean City and Wildwood. It's a lot more laid-back and a lot more locals than people who come for the day.
SJM: Who's the funniest guy on the team?
LO: Justin Smith. His delivery is so funny: Even if it's a bad joke, it turns into a good one.
SJM: Is it important for a team to joke around?
LO: Definitely. That really helps us bond together.
SJM: Do you play any other sports for West?
LO: I play baseball in the spring. There are definitely similarities between the two teams as far as work ethic, and then there are differences too, which I love because I get to see two different sides of the world.
---
Click here to subscribe to the free digital editions of South Jersey Magazine
To read the digital edition of South Jersey Magazine, click here.
Published and copyrighted in South Jersey Magazine, Volume 20, Issue 7 (October 2023)
For more info on South Jersey Magazine, click here.
To subscribe to South Jersey Magazine, click here.
To advertise in South Jersey Magazine, click here.