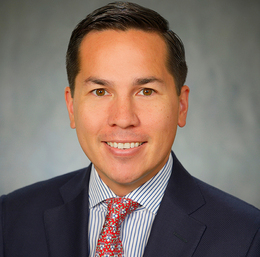 Breast Experts Team Up
South Jersey's Penn Medicine | Virtua Health Cancer Program Offers Unique Expertise in Breast Reconstruction, Advanced Techniques
Many women with breast cancer seek reconstruction as part of their surgical treatment. And today, they have more options than ever to look and feel their best. At the Penn Medicine | Virtua Health Cancer Program, leading specialists offer highly advanced procedures right here in South Jersey.
"Previously, people had to travel to Philadelphia or New York for state-of-the-art reconstruction," says Dr. Alexander Au, a breast-reconstruction expert with the Penn/Virtua program. "Now, women can have these procedures in their own backyard."
Dr. Au discusses these options, which help women achieve both physical and emotional recovery from breast cancer. They include:

The DIEP flap procedure, which uses the patient's own tissue from her belly or other areas

Implant-based reconstruction

Pre-pectoral implant placement, a groundbreaking technique that places the implant above the chest muscle rather than under it
Moreover, Dr. Au advises women to consider having reconstruction surgery at the same time as their cancer surgery. Combining the two procedures – with the cancer surgeon and plastic surgeon working side-by-side – generally provides the best cosmetic result and can spare patients from needing a separate procedure.
However, women can still decide at a later date to have breast reconstruction. And some women choose not to have reconstructive surgery at all, enabling the quickest recovery from cancer surgery.
Mastectomy or Lumpectomy
A woman may benefit from reconstruction whether she has a mastectomy – which removes the entire breast – or a lumpectomy, which removes a smaller amount of tissue.
"A lumpectomy can change the size of the breast or cause an indentation," says the board-certified plastic surgeon. "It's important for women to know their options to improve breast symmetry and breast shape. That's not as well-known.
"Each patient, their cancer procedure, and their individualized reconstruction journey is unique," he adds. "A lot of variables go into deciding a patient's personalized care plan."
Using Patient's Tissue or Implants
For instance, some women are candidates for a DIEP flap procedure, which uses tissue from their own bodies. Patients must have enough spare tissue in another area, such as the belly so that a portion can be used to rebuild one or both breasts.
This leading-edge technique is often the best option for women who've had a lumpectomy and past radiation, says Dr. Au, as it has a lower risk of infection and other complications, compared to the alternative of using artificial implants.
DIEP flap reconstruction provides a natural look and feel to the reconstructed breast. It also offers a "silver lining" for some women, as the procedure remove excess tissue from the belly or other area.
Patient Kristen Davidson of Cherry Hill is very happy with the DIEP flap reconstruction Dr. Au performed after her double mastectomy nearly five years ago.
"I look from the outside just like I did prior to cancer," says Davidson, who also received small implants to match her prior shape.
"That's how good Dr. Au is. He managed to make me look like I always did," adds the wife and mother. "Just knowing I didn't look any different – that was a big thing."
Dr. Au and his partner, Dr. Prakash Mathew, are specialists in microvascular surgery, which is required for the DIEP flap procedure. This intricate type of surgery is essential to ensure good blood flow to the reconstructed breast.
"We take each artery and vein in the transplanted tissue, and sew it to an artery and vein in the chest," he explains. "We work with blood vessels that are about 1.5 millimeters and sutures that are finer than a human hair."
For other patients, implants are the better option.
"I insert a tissue expander, which is an adjustable implant. And then over the next couple of weeks, we slowly fill that expander to gently stretch the skin and make a nice space for our final implant," Dr. Au explains. "Patients then come back for a second procedure to put in the final implant."
Implant Placement
Dr. Au and his team offer another recent advancement, as well: placement of the implant on top of the pectoral muscle rather than the traditional area below the muscle.
These "pre-pectoral" implants offer several advantages compared to those placed beneath the chest muscle:
Faster recovery, often enabling patients to go home the same day as the surgery

Less discomfort from the procedure

No change in the breast shape when the patient uses her chest muscles
"Pre-pectoral implants are catching on, but they're not done at all centers," says Dr. Au.
Experience Matters
As with any type of surgery, it's important to have an experienced surgeon and team, like that of the Penn Medicine | Virtua Health Cancer Program.
Dr. Au, for example, performs 80 to 120 DIEP flap reconstructions annually, and at least that many implant-based procedures.
"As a group at Penn plastic surgery, we do more DIEP flap surgeries than almost anywhere else in the U.S.," he says. "Our outcomes are very good, and that really does set us apart from everyone else."
He also advises patients to check for certain qualifications when choosing their breast surgery team: "Choose a board-certified or board-eligible plastic surgeon. Go to a breast cancer program, where people are dedicated to treating breast cancer patients and performing breast reconstruction, like our program."
Indeed, the Penn Medicine | Virtua Health Cancer Program has a nationally accredited breast center. It offers the distinct advantage of both Penn and Virtua cancer experts working together at Virtua's South Jersey locations.
Drs. Au and Mathew perform breast reconstruction at Virtua Voorhees Hospital, Virtua Mount Holly Hospital, and Summit Surgical Center in Voorhees.
The Penn/Virtua Team
Virtua's partnership with Penn Medicine for plastic surgery and breast reconstruction since 2016 has enabled South Jersey residents to receive this world-class care in their own community. (Virtua also partners with Penn Medicine for its comprehensive cancer program, as well as neurosciences.)
The Penn and Virtua cancer doctors "consider ourselves one team," says Dr. Au. "We text or call each other if there are any questions about a patient, we do team-building events. It's basically one core group of cancer experts working together in South Jersey."
The program also offers comprehensive support from a full team of nurses, oncologists, patient navigators, social workers, and other specialists. They work with patients every step of the way, from diagnosis through survivorship.
"Everyone on my cancer care team has such a great attitude and bedside manner," says Davidson, who's had no evidence of cancer since her 2018 treatment. "I give rave reviews for everyone who was part of my Penn Virtua cancer team!"

Penn Medicine | Virtua Health Cancer Program
Moorestown, Voorhees and Washington Township
856-512-1790
Virtua.org/MyCancerTeam