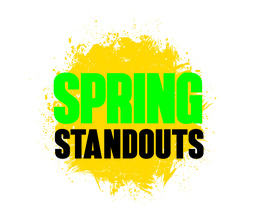 Spring Standouts
These nine student-athletes from South Jersey are primed for memorable seasons.
Ethan Bowen, Shawnee baseball
A senior right-hander, Bowen made the all-conference second team as a junior and has emerged as one of South Jersey's best pitchers this spring. He hopes to lead the Renegades to a sectional championship before continuing his career at Rutgers University.
SJM: Are you happy with how things are going so far in your senior season?
EB: Yeah, I'm really happy. We lost a couple games that I thought we should have won but I feel great. Hopefully it keeps going and we can have a great year.
SJM: I know you went down to Florida with your team to play at the ESPN Wide World of Sports complex earlier this season. Have you ever played in that kind of environment before?
EB: When I was 14, I had a Perfect Game showcase at a stadium on Long Island I think, one of the Yankees' affiliates. Last year we played at the Trenton Thunder stadium. We lost but it was really cool. I was warming up to come in and then Cherokee walked off against us in the ninth. That was a tough loss but it's awesome to play [in those ballparks]. I can't even imagine it filled with fans; usually it's just the parents in the stands. But you feel like a professional playing there.
SJM: If you could pitch in one MLB park, which one would it be?
EB: Oh, Citizens Bank Park, easily. I love watching the Phillies and I would love to throw there. Maybe I'll get the chance in the Carpenter Cup. I'll have to keep the ball down in the zone and make guys miss.
SJM: Shawnee has a lot of talent this year. What kind of things do you think you can accomplish? Are you shooting for a South Jersey championship or possibly a state championship?
EB: I don't think anything is out of reach for us. We have such a talented group of guys; from top to bottom, we're loaded. Even our younger guys are really, really talented. But we need to put the pieces together. We had two games we lost that I thought we should have won and we got knocked out of the rankings. We're the underdogs now and trying to get back into the Diamond Classic and into the rankings.
SJM: The Olympic American is always a brutal conference, but do you like how it prepares you for the playoffs?
EB: Yeah. Even the bottom teams in the Olympic are good. Everybody competes and every team has studs, so you're not ever having an easy day.
SJM: Who's a hitter in South Jersey who is a good challenge for you and a matchup you look forward to?
EB: Well, we do a lot of competitive stuff with our team and I also play summer ball with him, and Erich Hartmann is probably the hardest kid for me to get out. A kid from Clearview, Michael Flax, always has my number for some reason. I played summer ball with him and every time I throw against him, he kills me. In the Olympic, my favorite guys to throw against are the Cherokee guys because every time we play them, they foul pitches off and Jeremy Cheeseman, Dominic Patrizi, Evan Brown, all of those guys are really good. When I threw against them recently, I'd get one guy out and the next guy was a stud.
SJM: Were you always a pitcher growing up?
EB: No. I didn't start getting really serious about pitching until my freshman year. I always wanted to be a hitter and play in the outfield. The first time I pitched was when I was 10. I had never pitched before and then it was on and off. Freshman year, I was hitting and it wasn't really working out, but I threw hard for a freshman so I decided to focus on that. Now it's my thing and it worked out. I like the journey that it took me on.
SJM: Do you miss hitting?
EB: I don't miss hitting against good pitchers, I'll say that. I liked BP fastballs where it was something I could hit. So I miss batting practice but not hitting in a game.
SJM: Are there pro pitchers you like to watch and emulate?
EB: My two favorite guys are Walker Buehler [of the Dodgers] and Tyler Glasnow [of the Rays]. I like Glasnow because of the hair and he's real tall; something about him is just cool. Buehler, since he came into the league, has been a beast and I always said I wanted to pitch like him. I didn't really get too big until last year so I was always a skinnier guy, and I tried to model myself after him because he's not very big.
SJM: Are you touching 90 mph with your fastball pretty consistently?
EB: In the offseason I was hitting 91 in pretty much every bullpen but I'm still trying to break the barrier to 92. I haven't had radar on me in a long time but I'm slowly building myself up to make another jump. I focus mainly on getting guys out because I think I'm more a slider, changeup, curveball guy than I am a power fastball guy. It's cool saying I can throw hard but I like throwing my slider a lot and I think everyone who has played against me knows I throw a ton of them. I put it out there and say, 'Here, hit it.'
SJM: Rutgers is off to a great start. Have you been following their season?
EB: Yeah, it's really cool to see how good they're doing right now. In the past they haven't been a Top 25 team, but I think coach [Steve] Owens has been there for two or three years and now all of a sudden they're getting ranked. They're No. 1 in the Big Ten right now and it's getting me really excited. I trusted [Owens] and when I went on my visit I was like, 'This dude is a beast.'
SJM: Do you know what you want to study in college?
EB: Exercise science. I want to be either an orthodontist or an orthopedic surgeon and do stuff like Tommy John surgery. I think that would be really cool, especially if I get to work with athletes.
SJM: Do you have dreams of playing professionally?
EB: Totally. I would love to. I just want to see how far it takes me because nobody in my family is really a baseball guy and I'm really the first one. My dad was a wrestler and out of nowhere I'm a real good baseball player. I know he wants me to go far so I want to go far for him.
SJM: Did your dad ever get you into wrestling?
EB: When I was younger I wrestled but I wasn't very good. I was a lot better at baseball. My dad is 5-9 and real stocky and I'm the complete opposite. I'm tall and I have long arms so it didn't really work for me.
SJM: What are your hobbies when you're not playing ball?
EB: My favorite thing is to fish. I basically live in Medford Lakes: In front of my house there's a lake, behind my house there's a lake and to the sides there's lakes. So I can go somewhere different every day. I take my paddleboard and walk barefoot through the woods and just hang out there all day. … We've gone in the ocean on vacation but I'm mostly a lake guy.
SJM: Do you like to play video games?
EB: Yeah but not as much as I used to. I used to play NHL all the time. I played baseball but I never played The Show. I've tried it on baseball trips but I can't hit so I never started playing.
SJM: What do you like about going to Shawnee?
EB: Obviously COVID kind of sucked, but I really like the teachers. Now we're not wearing masks and we're able to play baseball and it's been really fun. I feel like pretty much every sport is good so it's fun going to all of the games. Even at our games we have people there and it's fun having that support and having my friends watch me.
Dillon Page, Cherry Hill East boys track
Page's junior outdoor season was one to remember, as he went undefeated with a state championship in the high jump and cleared 6 feet, 6 inches to become the first boy in school history to win a Meet of Champions title. He is poised for a big senior season before moving on to Rutgers University.
SJM: You had a remarkable junior season. Did you see it coming or did you surprise yourself?
DP: I was definitely surprised because track had been halted toward the end of my sophomore year due to COVID. So I was kind of shocked.
SJM: What was your favorite moment of last season?
DP: The Meet of Champions was very exciting. I thought maybe I could win the sectional championship, do well at states and move on to the Meet of Champs, but winning it, I wasn't sure. I thought it was possible but I wasn't counting on it. When it happened, it's a feeling I just can't describe.
SJM: When did you start to realize it was possible?
DP: That day when I jumped 6-foot-6. You have three attempts in the high jump and I had just made 6-foot-4 in my last attempt. That put me in fifth place, which was fine. Then I jumped 6-6 and I was in line to win it. It was a crazy day and a long meet, but it was worth it.
SJM: Is 6-6 the highest you've ever jumped?
DP: Technically, 6-6 ¼ inch is the highest I've jumped so far but I hope to improve on that. I did that two weeks before the Meet of Champs at the sectional championships at Washington Township High School.
SJM: What height do you think you can get to this year?
DP: First things first, I definitely want to jump 6-8. Usually at meets you go up by a 2-inch increment, so I would say that's the next mark I hope to hit and plan on hitting. Maybe after that I can work on more, but I would love to get that because that's a big mark.
SJM: Is it nerve-wracking at the championship meets?
DP: It's very nerve-wracking. You're going against the best people in the state and maybe I know them from prior meets or from seeing them on MileSplit. … It's definitely nerve-wracking when you see the competition but I do my best to stay calm.
SJM: Obviously you want to win, but do you like seeing the other competitors clear big heights as well?
DP: Yeah, definitely, because I like to see what people are capable of. These are people who, maybe I'm not super close with, but seeing them at meets you get to know each other. So I'm happy for them when they maybe jump higher than me.
SJM: How did you get started in the sport?
DP: I started in eighth grade, my last year in middle school. My gym teacher [Chai Chuenmark] was also the track coach and his expertise was the high jump. He recommended to me that I should try high jump. I wasn't opposed to it but it wasn't something I saw and said, 'Oh my God, I have to try that.' But he said I had the build for it and he thought I could go a long way, so I tried it. He kind of built me from the beginning and I think he did a great job of sending me off to compete in high school. It was really all him. It's always a funny story when somebody asked me how I got into it. Literally somebody told me to do it and I tried it.
SJM: Did you have success right away?
DP: Surprisingly, I did have natural talent and success. In middle school I was winning all the meets even though the competition was tight. Then I think it was May of eighth grade, there was a big middle school meet that I won.
SJM: What does it mean to you to make school history?
DP: It's an honor. I was surprised because I thought maybe some more people had won before my time; this meet has been going on for 52 years. The fact that I was the first boy to win means a lot and I'm glad that I've left a great track legacy at my high school.
SJM: Do you do any other events?
DP: I hurdle from time to time but I'm obviously better at high jump so I mainly stick to that.
SJM: What made you commit to Rutgers?
DP: I visited there last October and the person who recruited me was very nice and he always emphasized how he thinks I can go very far in track and he believes in me. That was nice to hear. The athletes were very down to earth and nice too and I liked the campus. I've always wanted to go to a big school and it is a big school. It kind of checked all the right boxes.
SJM: Do you know what you want to study?
DP: Not at the moment. I have some time to figure it out and I think I will eventually.
SJM: What do you do for fun when you're not training?
DP: It sounds kind of lazy but I like to relax at home and watch television. I watch a lot of TV. I also like to spend time with friends and if I can, traveling is always fun. I really like to relax because it's calming and it's nice to take a break every once in a while.
SJM: What are some recent shows you've watched that you can recommend?
DP: I've watched a lot so let me think. I loved the show Schitt's Creek, that was a great show. Ozark is another great show and I really like Atlanta. It's been forever since the last season came out but I love that show. I could go on and on but those are some of the best I've seen.
SJM: Have you always lived in Cherry Hill?
DP: No, actually I moved here in July of 2013 so I've lived here for over eight years now. I was born in Hartford, Connecticut and lived there for the first year of my life. Then in November of 2004 I moved to Orlando, Florida and lived there for about six years. Then I moved to Sugarland, Texas, which is right outside of Houston. I lived there for two-and-a-half years and then I moved here. I've been around. We moved because of my dad's work but I've been here for so long now that it feels like home. It's been interesting because a lot of people I know have just lived in Cherry Hill their whole lives. It's bee nice to see different people and different cultures.
Finn Morgan, Haddonfield boys lacrosse
A starter since his freshman season and a two-year captain for the Bulldawgs, Morgan had 50 goals and 11 assists as a junior and scored the 100th goal of his career earlier this spring. He is committed to the University of Delaware.
SJM: Does it feel strange to be in your senior year after everything that you've been through in high school with COVID and losing a season?
FM: It definitely came faster. I feel like we blinked and it was senior year and now it's a few months until I graduate.
SJM: What can this team accomplish in your final season?
FM: We have a really talented group of guys and we all work really well together. I think we can win the conference this year and make a push in the playoffs. It's exciting to see the amount of talent we have this year.
SJM: I know you made a switch from the midfield to attack. How has the position change gone?
FM: I've played midfield the majority of my life but I have played attack before and this year it was a better fit for me to play more down low rather than control the midfield. I honestly kind of prefer it. It's definitely a different game but I've always been more of an offensive guy and it applies to my strengths more. I like it and I adjusted on the fly.
SJM: What does the 100-goal milestone for your career mean to you?
FM: It's a big deal. I didn't even know I was so close [coming into the year]. This year I'm not worried about stats; I just want to play and win games. But it's definitely a big accomplishment and it's cool to have that on your résumé.
SJM: When did you start playing lacrosse?
FM: Second grade, the first year that Haddonfield had a program. … My dad always thought lacrosse was super cool and wished he could've played as a kid, and it applied to a lot of the skillsets I had from playing hockey and soccer. I went out that spring season and really enjoyed it, and then I stopped playing hockey to focus on lacrosse.
SJM: Was lacrosse your favorite sport growing up?
FM: Soccer and lacrosse were always neck and neck. But I started playing soccer so young and I think I got a little burned out with it. I started to lean more to lacrosse and I liked the physicality of it, so I gravitated more toward lacrosse.
SJM: Are you excited to see what you can do at Delaware?
FM: Definitely. I'm excited for the future and for college, but I'm really focused on this high school season and seeing what we can accomplish.
SJM: What made you choose Delaware?
FM: I have a few family members who went there and just loved it. Everything I've heard from other people is that it's the best time. When I talked to the coaches there was a sense that they wanted me, and during the recruiting process the big thing was to go where they really wanted you and where you could see yourself going if you weren't playing lacrosse. I could see myself going there so it was kind of a no-brainer.
SJM: Do you know what you want to study?
FM: I want to go into business. At the moment I'm doing finance but I might take more of a sales approach when I get there.
SJM: Are you ready for the commitment of balancing a college sport with your studies?
FM: Yeah, I think it will be good for me having lacrosse and school. Lacrosse gives me something to do during the day and to look forward to with practices and lifting. I need lacrosse to keep me focused on school.
SJM: What are your other hobbies?
FM: Me and my friends like to play pickup basketball. I have a pretty large family so a majority of the time I'm either with them or with my friends. I have 20-something cousins on my dad's side and they're all from Medford and the Shamong area, so we're with them a lot.
SJM: Did you like growing up in Haddonfield?
FM: Yeah, definitely. It's a small town so everyone knows each other, which is a great thing because people are always looking out for you. I wish it was a little bigger because it can feel like a bubble, but Haddonfield has a great school system and great sports teams and it's a close community, so it's a great town to grow up in.
SJM: How do you get up for a big game? What's your pre-game routine?
FM: I normally take a hot shower before it and then listen to some music. I keep it mellow and loose. I always roll out and stretch, and if something is bothering me, like my hips, I'll spend more time on that. It's the same as practice other than the shower and the music. I have a pretty big playlist so there's a little bit of everything: old school rock, rap, a little EDM thrown in there, a little bit of country but not too much.
SJM: What's the best concert you've been to?
FM: Kings of Leon was a good one. We're going to the Lumineers pretty soon in June so that should be a good one too. I wasn't a fan of Made in America, though. I won't go back. There were too many people and it's not my scene. Justin Bieber played, he was pretty good, and then Doja Cat and Roddy Rich. But there were so many venues going on at the same time, so you could see one guy while another was playing. I just want to go to one specific artist or musician. John Mayer was another good one, I just saw him in February at the Wells Fargo [Center].
SJM: Who's the funniest guy on your team?
FM: We have a couple of characters on the team. Some of the freshmen are definitely characters. The first person who comes to mind is Tom Knox. He's a freshman, a total goon, and he's always messing with people. Frank Fiannaca is another funny one, he's a sophomore. He can't take a hint, he just keeps coming at you. There's only five seniors this year so we have to be pretty stern and hold the fort down.
Pawn Singh, Eastern boys volleyball
A senior middle blocker, Singh has been a key player both offensively and defensively for the Vikings over the past two seasons. He currently leads the team in kills and blocks and is looking to lead Eastern to a conference championship and long playoff run.
SJM: How are you feeling about the season so far? It seems like you're off to a strong start.
PS: I wouldn't say strong. We've been making some easy mistakes. We lost to Sterling and we could've won that game but we didn't have enough energy and we faded halfway through. It was close but we still lost.
SJM: What about your own individual game?
PS: If volleyball was a one-on-one game I'd be happy, but it's a team sport. We all win together and we lose together. We beat Cherry Hill East and we were playing our best. Everything was amazing that day: serves, passing, everything was on point because the energy was high. I told everyone if we won I'd take them out for pizza after the season. It wasn't really a bribe, just a little bit of incentive. We all came in with great energy because we have a lot of club teammates from South Jersey Volleyball on Cherry Hill East. So everyone was driven to do their best and it was intense. But we've been losing that intensity lately and we're trying to get that back up.
SJM: Are you sticking to your promise of a pizza party?
PS: Oh yeah, 100%. After that win I'm definitely taking them out. We'll probably go to Domino's. You can't say no to pizza, right?
SJM: What are your personal goals for this season?
PS: I want 250 kills because my cousin Jaspreet had 215 and I'm trying to do better than he did, because he taught me a lot. Him and his brother Gurjinder did a lot for me and got me into volleyball when I was a kid. When I was in fifth grade I started getting on the court more and I was playing on sand. We used to live near each other as kids and I was at their house all the time playing volleyball. They had a nickname, Thunder and Lightning. When one hit, the other hit too. I would watch their games and it was like watching the speed of light. Their sets would fly. Seeing them play inspired me to do better.
SJM: Have you always played middle?
PS: No. Over the summer I'm a setter and it gives me more court vision. I know what's open, what's not, who's doing their best and I can read the mood of the game if that makes sense. In high school, coach [Tom] Armour does the thinking for us and I don't have to do any thinking [laughs].
SJM: Do you play any other sports besides volleyball?
PS: I played basketball my freshman and sophomore year for Eastern but I sprained my MCL over quarantine so I decided to focus on volleyball.
SJM: Coach Tom Armour is a legend in South Jersey volleyball. What's it like to play for him?
PS: You have to have discipline—if you don't, you're done. I've seen him kick people out of the gym. My freshman year I thought I was hot stuff and I got kicked out of the gym. I had to beg him and my parents to put me back on the team because I love volleyball. He said, 'If you don't get your act together, you're out, I don't care who your cousins are. This is my team.' I was like, 'I got you, sir.' Now we're pretty good friends and we talk a lot. He's a really good person, he's just got a strict code of conduct, and I understand that there has to be discipline on the team.
SJM: You have another relative on the team now, right?
PS: Yes, Satkirt is Gurjinder and Jaspreet's younger brother. He's a freshman and he's hitting just as hard as I am. By the time he's a senior, he should have three years of club under his belt and he's going to be great in high school. I can see him going D-I for college. He's tall and he can definitely go places.
SJM: Do you know what you're doing next year?
PS: I'm going to Rowan and I'll probably try to play intramural volleyball. My major is going to be biological sciences—I want to be a dentist. I'm really good with other people: kids, family members, I'm always down to have a conversation. When I go to the dentist's office they always have SpongeBob playing in the corner and there's always a good vibe, other than the fact that you're a little scared. I think I'd be a good dentist.
SJM: What are your hobbies other than volleyball?
PS: On the weekends I like to play Warzone with my friends, it's a game. I'll play other games with my friends like Minecraft. It feels good spending time with them when I can't see them too much in person. Other than that, I go to the gym every day for two and a half hours. I try to keep my legs and my back healthy, because I don't want to have back problems when I'm older.
SJM: Do you like going to school at Eastern?
PS: Yeah, it's fun. The people are nice, the teachers are nice. My favorite teacher is definitely Mrs. [Jacquelyn] Mancinelli, my English teacher. … She has one-on-ones with a lot of her students; if you stay after lunch, she'll talk to you. She's been like a therapist to me and I can tell her anything within reason. We've had some deep conversations about college and where I'm going to go and she helped me see things clearly.
Nikki Clifford, Cherokee girls track
An accomplished distance runner at Cherokee since she was a freshman, Clifford is in the midst of an unforgettable senior year. In cross country she helped the Chiefs win sectional, state, Meet of Champions and regional titles, and during indoor track she was a state champion in the 1600, part of four state champion relays and ran the anchor for the 4x800, which captured a Meet of Champions crown and set a meet record.
SJM: It's been a special year for you and the team, from cross country to indoor track to outdoor track. Did you see it coming at all?
NC: I guess I can say that I saw a lot of it coming, but not to the extreme that it went. I think what brought it to the next level was when one person caught fire, it just carried over to the next person.
SJM: Are you and the other girls close even away from the track?
NC: Oh yeah. There's never any tension or back and forth, which is really surprising considering how much time we spend together.
SJM: How did you prepare for your senior year?
NC: I prepared with a lot of the same kind of running but supplementing it with a lot of cross training, so a lot of swimming, a lot of weightlifting. That kind of brought everything together because the running can only get you so far. Supplementing it with those other things really gets you to the next level.
SJM: Do you have a favorite moment from this year?
NC: I'd have to say my favorite moment this year was my indoor coach had us run at a small meet—you could compare it to a dual meet—with girls and guys together. He put us in a 4x8 and we ran 9:07, our fastest-ever 4x8, which we matched at nationals. It was just awesome, getting to run with a competitive group of guys and being in that mix. It was a low-pressure meet and to come out and do that with low stakes was cool to see.
SJM: Is there pressure in running the anchor leg of those relays?
NC: I really enjoy running the anchor leg. It's a completely different story when you're on a relay with three girls who will set you up perfectly. I'm never in a position where I'm nervous [and thinking] when I get the baton I might be out of the race. These three girls will always set me up to be in a perfect spot, so anchoring is fun. You either get to chase people down or finish off an awesome race because the other three girls just ran PRs. You have the adrenaline from watching them run.
SJM: What's it like to compete at the University of Oregon's Hayward Field, whether for nationals in the summer or the Oregon Relays this spring?
NC: That stadium is incredible. When we went last year it was a little different because COVID was still a pretty big factor and the stadium was pretty empty. It was still a beautiful facility but I'm really looking forward to this year because I feel like the energy is going to be totally different with a full stadium.
SJM: Do you have certain goals for this outdoor season?
NC: I would love to see the rest of the records on the record board fall. I really want to get those: That's a big goal for myself and the rest of the team. I also want to drop time off all of my races.
SJM: Do you focus more on your time than your place in a race?
NC: When it comes to championship season, the time usually comes with the race. My coach always tells me, 'You have your best races when you don't look at the time,' and I completely agree because my best races have come from looking to win or being with the [top] group. Then you finish and after the fact you have run something pretty fast. The time definitely comes with the place.
SJM: Coach Mark Jarvis has been at Cherokee for a long time and built a great program. What's it like to run for him?
NC: He is such a huge factor in why this team's culture is the way it is. He puts a lot of trust in myself and all the other girls, and I think that's huge. He puts together the workouts and he basically tells us, 'It's up to you. Stay consistent and work together.' He puts us in a great position to win.
SJM: How did you first find out that distance running was for you?
NC: I remember in my rec days, the coach had put me in the long jump and the 100 and 200, and I was no good at it. Then in maybe third grade, I ran the mile in this one meet for the rec team and I loved it. It was so much more enjoyable than the long jump, and from there on out I stuck with it. It's worked out well.
SJM: Are you a big thinker while you're running or do you just focus on the task at hand?
NC: It depends on the race. With the 3200, my biggest thing is to not think, because it's such a long race and you kind of have to clear your head and run. But when it comes to the 1600 or 800 and it's real uncomfortable in the last couple of laps, you have to keep telling yourself that you have to push through it. That's what I'm thinking about most of the time.
SJM: What made you commit to Oklahoma?
NC: I toured a bunch of different colleges and I spoke with a lot of different coaches, and out of all of them, the atmosphere at Oklahoma [was the best]. The coaches reminded me a lot of the way coach Jarvis treats me and my team. The team atmosphere there felt very similar to what I have right now. It's super far, but at the same time I feel like the atmosphere is one of the most important things no matter where you are. The campus is awesome and the facilities are beautiful. Of course football is huge there and the stadium is bigger than Lincoln Financial. The campus is not so big that you get lost in it, but it has something for everyone.
SJM: Do you know what you want to study?
NC: I want to study biology and something with medicine. I've always enjoyed biology and the human body in general and how everything works.
SJM: The plan is to go to medical school?
NC: Yes. I think anesthesiology is really cool because you get to see a little of everything when you work in that field. I have an uncle who does anesthesiology and I got to go in with him a couple of years back and shadow him for the day. I thought that was so cool.
SJM: How far do you want to go with running?
NC: That's a hard one to answer. As far as it will bring me. I plan on going to college and doing everything I can to keep progressing and getting better and better. I know the program there will definitely bring me to that level and we'll see where it takes me.
SJM: Have you ever run a half-marathon or marathon?
NC: I definitely want to. I've done half-marathons as long runs—I'll do 13 or 14 miles—but never in a race. A goal of mine is definitely to do a marathon one day. That would be really cool.
SJM: What do you do for fun when you're not training?
NC: I spend a lot of time with my team. We'll usually get together and either go out to get food or hang out at someone's house. I spend a lot of time with my family as well. I also actually really enjoy playing basketball; my coach doesn't like that because he doesn't think it will end well, but I really like it. I played basketball up until eighth grade and then I had to pick one or the other, so I went with running. But I love basketball. I played with a lot of the [Cherokee] girls up until I stopped and they're amazing athletes.
SJM: Do you like to watch sports?
NC: I love it. The Sixers right now are playing awesome and I love watching them play. I love football and basketball.
SJM: Other than family, what are you going to miss about South Jersey when you're at college?
NC: I will definitely miss my teammates a lot but that's similar to family. I'll miss the little things. It's really, really different in Oklahoma. It's very open and South Jersey has a lot of places that I'm used to, especially in Marlton that I spend a lot of time at. I did notice as I was touring colleges that they have a lot of off-brand [convenience stores] but they are not Wawa. It's not the same.
Laura Wilson, Washington Township softball
An all-conference first-team selection as a junior, Wilson collected 25 hits and scored 22 runs last year for Washington Township. The senior outfielder continues to spark the offense for the Minutemaids and leads the team in hits, home runs and RBIs.
SJM: How is the team adapting to new coach Stephanie Taraschi, who replaced longtime coach Tracy Burkhart this season?
LW: It was sad when she stepped down but Taraschi is a good coach. It was something to adapt to but we already knew her and the whole team was very welcoming.
SJM: Last year was a breakout season for you. Did you expect to have that kind of impact after missing a season because of COVID?
LW: I was kind of surprised. I didn't really have any expectations since it was my first real season on varsity. Before that I was just running and helping them out. I wasn't expecting anything specific but I was happy with how it turned out.
SJM: Where are you batting in the lineup this year and do you have a preference?
LW: Not specifically, I'm fine with wherever I'm put. I'm batting leadoff this year and I like that. Last year it was between that and third or fourth.
SJM: What are your goals for your senior year?
LW: I definitely want to keep up with my hitting since last year I did very well. I want to keep up with my fielding too. Last year I was in left and center and this year I'm in center.
SJM: Have you always been an outfielder?
LW: I think it was 10U and 12U where I played third base and then my coach put me in the outfield. At first I didn't want to but then I fell in love with outfield.
SJM: Is softball your only sport?
LW: Yes. I used to play basketball; freshman year I was on JV. But I felt like it took up a lot of my time and I wanted to focus on softball.
SJM: Did you start softball when you were young?
LW: Yes. I've been playing since I was 5. I love everything about it. Being on a team, they all feel like sisters and even if you have new teammates, you bond really quickly and have chemistry on the field. I like the adrenaline that comes from playing too.
SJM: Washington Township has had some great teams over the years and won sectional and state titles. What's it like to be part of that tradition?
LW: I'm definitely glad to be part of this team.
SJM: Can you envision this year's team going far in the playoffs?
LW: Yes. At first I was a little nervous because we had a lot of seniors leave but I think we're going to do well this year.
SJM: Do you know what you want to study in college?
LW: I think nursing is something I want to pursue. … I've taken a lot of science classes and I enjoy them—I'm taking anatomy this year—and I really like math too. [My mom] is a nurse and I want to help others.
SJM: What do you like to do when you're not playing softball?
LW: I go to the gym every day for hours. I love lifting. I also like hanging out with my friends and in the summer I like to go surfing. I tried picking that up a little bit in Ocean City and sometimes in Wildwood. I'm just trying to pick up new hobbies because I like to try different things.
SJM: What do you like about growing up in Washington Township?
LW: I like everybody in my class and the community is really nice. Everybody is so welcoming.
SJM: Do you have a favorite teacher?
LW: Well, last year it was really hard because it was all online with COVID so I didn't get to have that good connection with the teachers. But one of my teachers from freshman year, Miss [Candace] Mroz, I'm still in contact with her. She's an English teacher. This year with anatomy, I really like Mr. [Costantinos] Tsoukalis.
SJM: Are all the special senior events back on after COVID wrecked a lot of those plans?
LW: It feels like everything worked out. I got to go to Disney and prom is still scheduled for May. Last year they didn't get to do too much.
SJM: How was the senior trip to Disney?
LW: It was fun. The first day was rough because we had a 3 a.m. wakeup call and then had a flight and spent all day at the parks, but it was fun. The last day at Animal Kingdom I liked Avatar, and Tower of Terror at Hollywood Studios was also good. But I didn't do too many rides because the lines were like two hours long.
Skye Mada, Moorestown Friends golf
Mada, one of the top players on Moorestown Friends' co-ed golf team, led the Foxes to their second straight Friends Schools League championship last year. A versatile athlete, she also played second singles on the girls tennis team, was all-state in fencing this past winter and is a competitive sailor who participates in regattas over the summer.
SJM: I know you've been at Moorestown Friends since you were young and now your time is winding down. Has it hit you yet?
SM: Almost. It's crazy to think about. I've known some of the kids I play sports with since I was 3 years old. It's a very small school but it's very unique and you make lifelong friends.
SJM: You have been involved in so many sports. Do you like switching them up from season to season and not just focusing on one?
SM: Definitely. It's very refreshing for the mind and it's good to have different experiences with different people. I go from fencing and hitting someone with a blade to going outside and playing a very peaceful round of golf. I really like that.
SJM: Do you have a favorite sport?
SM: In the summer I sail, which is not school-related but it's definitely my favorite. There's a lot more freedom to it. A school friend was doing a camp at Riverton Yacht Club, which is right on the Delaware. I thought I would just try it out so I did it for one week, and then I ended up signing up for every week for the rest of the summer because I loved it so much.
SJM: Where do you do most of your sailing?
SM: I mainly do it at Cooper River but I also do a lot at Riverton. I race all along the Jersey Shore once a week.
SJM: Does it get pretty intense?
SM: Oh yeah. If the wind is really high, people start arguing with each other on the water. It gets very intense.
SJM: Do you have certain goals in mind for this golf season?
SM: I think we have a very strong team. We lost our senior from last year, Kian Canelas, who was a very strong player. But we still have a majority of our team and last year we won the Friends Schools League title, and we hope to do that again this year. It will be difficult because we have good competition but I think we have that potential. For myself, I'd love to see if I can qualify for the girls state tournament. I know it was pretty competitive last year … because golf has gotten so much more popular, which is nice to see. There are a lot more girls teams than my freshman year.
SJM: Do you talk to a lot of girls who are looking to try the sport?
SM: Yes. I see a lot more girls playing. I think COVID definitely made golf more popular because it was a safe COVID sport. People are starting to love it and golf is growing.
SJM: Do you have a favorite course to play?
SM: I'd say my favorite is my home course, which is Union League at Torresdale in Pennsylvania. [My teams plays at] Laurel Creek in Mount Laurel, which is a links-style course with a lot of grass to get through and a lot of water. It's tricky but it's very satisfying to play when you play well.
SJM: If you could play at any course in the world, which one would you pick?
SM: I think I would pick Augusta or St. Andrews. They're very different courses but they're both iconic.
SJM: You also had a nice tennis career at Moorestown Friends and played second singles this year behind South Jersey champion Bella Pescatore. What was that experience like?
SM: Bella is a force to be reckoned with. She's awesome. It was thrilling being on the team, especially my sophomore year when we had a great run all the way to the state finals. This year it was great being able to take that position and be a singles player versus a doubles player. I enjoyed playing with Bella, she's a great teammate.
SJM: How did you get into fencing?
SM: There was a little academy down the street from where we lived in Cherry Hill. I just kept pointing at it every time we drove past and said, 'I want to try that.' [My dad] didn't take me seriously. … The fencing culture can be brutal and it's a difficult sport. A lot of people call it physical chess—there's a lot of thinking ahead, what's your opponent going to do, how are they going to react to you?
SJM: A lot of these sports are activities you can continue to do until you're older. Do you think in 10 years you'll still be playing golf and tennis?
SM: I'll definitely be playing golf. It's so accessible and people love playing golf, and it's a sport you can really enjoy as you get older. I definitely want to sail too, and I want to keep up with tennis and fencing too. I don't think I can leave anything behind.
SJM: I know you will be attending Boston University next year. What led to that decision?
SM: I loved the campus and I loved the people. The general community of Boston is a very athletic one, I've found. It's an active community and runners love Boston. It's a really big school and it's so diverse. They also have a great club sailing team, which I'd love to be on.
SJM: Do you know what you want to study?
SM: Economics and a minor in French. I don't have a specific [career] plan but I'd like to see what interests me in the overall topic of economics and investing. And I've taken French since sixth grade.
SJM: What do you do for fun when you're not playing all these sports?
SM: Sports are my fun. Whenever I get the chance and some of my friends are free, we go play a round of golf. Sometimes I take my friends sailing for a relaxing ride, or I'll take my friends to play tennis and even if they don't know how to play, I can still hit with them and have some fun. All my sports are fun to me and they're a big part of my life.
SJM: I guess you don't watch a lot of TV.
SM: [Laughs] No, but I do like to cook. I love Japanese cuisine but I also love Indian cuisine and I love cooking it because it's part of my heritage. I enjoy expressing that through cooking.
SJM: What are you going to miss about South Jersey when you're away at school?
SM: I think I'll miss sailing on the Jersey Shore a lot but I'll be able to come back and do that. I'll definitely miss my teammates and generally being at school, but I think I'll find a community in Boston that is similar.
Milan Karajovic, Lenape boys tennis
In his first season of varsity tennis last year as a sophomore, Karajovic reached the semifinals of the South Jersey Interscholastic Tournament and advanced to the fourth round of the state singles tournament. Earlier this spring he reached the final at the Burlington County Open for the second straight year and claimed his first title, and he should be in contention for more trophies the rest of this season and next.
SJM: After such a strong debut season last year, what are you looking to accomplish this spring?
MK: My biggest rival from last year [Cherokee's Arjun Mannan], the kid who beat me six times, graduated. So my goal this year is to go undefeated in South Jersey. We have a few good freshmen on the team too so I think we're a better team and we can go far.
SJM: Did you take a lot out of those matches with Arjun even though you didn't win?
MK: Yes. I always looked forward to those matches because I knew it was going to be a test. I usually play my best tennis when I'm playing somebody better than me.
SJM: Is the Burlington County Open one of the highlights of the season?
MK: Yeah, it's always a fun tournament. I only play against other first singles and it's good to see the level of play from the other schools in Burlington County.
SJM: What was the experience like playing in the state singles tournament last year?
MK: I made it to the round of 16. It was a lot of fun and it's a whole other level of tennis. You have to have a 60% win rate to get in, so every single player there is a good player. I'm hoping to make it as far as possible this year.
SJM: How did you get started in tennis in the first place?
MK: I used to love watching Novak Djokovic play and once when I was in Serbia I was at his restaurant. Under the restaurant they have tennis courts and [my dad] told me to go down to find the coach and ask him to play. … That's where my first lesson was. My family is Serbian so I usually go there very summer. I play a lot of tennis; I have some friends over there and it's a lot of fun.
SJM: What do you like about Djokovic other than the Serbian connection?
MK: I think he's a very strong all-around player. He's unbeatable most of the time.
SJM: Have you ever been to a Grand Slam event in person?
MK: No, I haven't. I've been to the Cincinnati Open and I plan to go to the U.S. Open this year.
SJM: If you could go to one of the Grand Slam events as a spectator, which one would you pick?
MK: The Australian Open. I think it's an exciting start to the new season and I've always wanted to visit Australia.
SJM: Have you ever played any sports other than tennis?
MK: I never really played anything else seriously. I played basketball when I was young in elementary school.
SJM: What are your long-term goals in tennis?
MK: My goal is to play Division 1 in college. I've talked to a few colleges in the Northeast. I also like Coastal Carolina and that's a school I would love to go to.
SJM: Do you know what you want to study?
MK: Finance.
SJM: What are your hobbies when you're not playing tennis?
MK: I like to hang out with friends mostly. We like to play video games, watch basketball and football, things like that.
SJM: Have you always lived in Mount Laurel?
MK: I've been here for two years now. Before that we lived in California in Irvine, Orange County. I like it here, it's a really nice place. It's a lot different but you get to know the people around you better. I like the California beaches better, but I do like the boardwalks here.
SJM: What do you like about going to Lenape?
MK: It's a laid-back school and I don't feel stress too much. I have a good friend group.
Katie Buck, Moorestown girls lacrosse
Buck, a senior midfielder, has been a varsity player since her freshman year and recorded 65 goals and 23 assists as a junior to lead Moorestown to the Group III state title and the Tournament of Champions final. She was off to a great start this spring with 12 goals in five games before suffering a season-ending knee injury, but will continue her career at the Division I level at Rutgers University.
SJM: Obviously, tearing your ACL at practice is a devastating way to end your high school career. Did you know right away it was serious?
KB: It wasn't that painful but I knew in the back of my head because it's an injury that every player worries about, so in the moment that was the first thing that came into my mind. I had an MRI the next day so I was thankful to find out quickly and I didn't have much time to worry about the unknown. My surgery [scheduled for late April] is my next step in the recovery period.
SJM: How did the injury happen?
KB: We were doing 1v1s and I was rolling to the crease lefty. It was one of those moments where my foot got caught in the ground. It all happened quickly, in a matter of seconds. I was in the middle of turning and it was a non-contact fall. It was just a weird twist and my knee gave in.
SJM: Have your teammates and coaches helped you through this tough time?
KB: As much as they've been looking to support me, I know it's been taking a toll on them too. We've had a lot of mental obstacles. We started late last year because of COVID, and obviously the year before that we missed the whole season. So we haven't had a season that was smooth and I think everyone, especially the people in my grade, are learning to cope with these mental obstacles and it's just as hard on them as it is on me. I'm thankful to have a really good coaching staff and my fellow seniors. They know that it's obviously devastating for me, but they haven't hesitated once [in supporting me].
SJM: Do you think the team is adapting?
KB: I've seen them adjust now that I'm on the sideline and I give credit to a lot of those people. … The sophomore class plays a big role on our team and we have to look to them now. Our captains have been doing a good job making sure the team doesn't skip a beat.
SJM: Is it important to you to stay involved and continue to be a leader?
KB: Yes. … It's different on the sideline and watching instead of playing; you get to see the adjustments that need to be made. I'm trying to help my team by being the fourth coach. Sometimes when they hear it player to player instead of from a coach, it makes a difference. Knowing what they're going through on the field and having a pretty good lacrosse IQ, I can help some of the younger players adjust and I know a lot of them look up to me. I'm helping some of the people who filling in the roles I used to do, like the draws. I'm more than happy to pass on some of that knowledge to my teammates. I was really looking forward to this season out on the field but my teammates have made it obvious that I'm still part of the team whether I'm participating on the field or not. They haven't failed to include me in anything and they've been unconditionally supportive through text messages, gifts and driving me places since I can't do that anymore. It makes me realize how lucky I am to be part of such a program. When things don't go as planned, it's not every man for himself. It's been that way from the start and it's something that will never change with this team.
SJM: What has it been like to be part of a program that is not just one of the best in the state but one of the best in the country?
KB: My older sister came through the lacrosse program before me and even through my middle school years I would always sit on the sidelines or the stands and watch them play. I always talked about wearing No. 51 and I watched Robin Panzarella and Marie McCool and others come through and then achieve big things in college and even beyond. In seventh and eighth grade I watched my sister go through the traditions like the team trip to Delaware and it was so obvious how much they bonded. I worked hard and I was looking forward to joining it. My sister was a senior when I was a freshman and she was part of a big class with 17 players. A lot of them were girls I looked up to. … Those seniors really took me in and pushed me to be a more confident player. Even thought I can't be on the field this year, that's something I hope to pass on to the younger girls. For Moorestown lacrosse being such a dominant program, it's so much more than just playing in the games. Year in and year out, you're doing so much together and it forces you to be a family.
SJM: You're a great scorer and also known for your success on draw controls. What is your favorite part of the sport?
KB: There's a lot to enjoy, but honestly I like the celebrating. Our slogan this year is 'Until Victory.' As a senior class we thought about it for a while what we wanted this year's slogan to be. In years past we fell short in the Tournament of Champions and we're working toward that end goal of victory. But there's also a couple of meanings to that name. We're not just looking at the big picture but the little things, like what's going to be your little victory at practice? What's your goal? Are you going to beat somebody to a groundball, are you not going to have any turnovers, are you going to have a shooting percentage over 70%? Once you achieve that, then you can have another victory. My favorite thing is celebrating those little victories, on and off the field. Our sideline is super loud and always ready to support us whenever we need it. When it comes to those tough games, hearing those people behind you really is a momentum changer. … You can hear everybody cheering for you and those accomplishing moments really stick out in my mind. It makes playing on the field that much more exciting and memorable. Every game feels like the state championship no matter who we're playing. Playing with such emotion, I think, is unique to a program like ours.
SJM: What made you commit to Rutgers?
KB: COVID was kind of a bump in my path with recruiting. There was the talk of pushing back the Sept. 1 date and it shut down a lot of my recruiting last summer, so I couldn't really showcase myself the way that I wanted to. All the recruiting happened virtually so I couldn't even walk on campus for a lot of the schools. … That really made me take a step back and reevaluate. Having Zoom calls with coaches is a lot different than meeting them in person. [Coach] Melissa Lehman met with me on a Zoom call and right off the bat she was so understanding of the stress that came with recruiting online. She understood how to support a player, she was flexible with my timeline and she never pressured me to commit. I wanted to stay close to home because it's important to me for my family to see me play and being in state is a lot more accessible. But as I narrowed it down it came down to the coaches and she just stood out to me. She never treated the recruiting process like a business. She cared about my needs and how she was going to utilize me on the team. … I can speak for a lot of recruits in saying that she's an awesome woman and knows what she's doing.
SJM: What do you want to study?
KB: My goal is to go to med school so I'm going to major in biochemistry. That's what my dad did and he introduced me to it at a young age on bring your child to work day. Ever since then I've had an inclination for medicine and the science behind it. Medicine is definitely something I want to pursue.
SJM: Do you like being one of five kids in your family?
KB: I definitely enjoy it. I never once thought about being in a smaller family. We come from a big lacrosse family: My older brother is the person who got my parents started in the lacrosse world. Four of the five of us played so I've always had somebody to compete with. You learn to be competitive with your siblings in everything, not just lacrosse. You're always trying to be the best or beat them in something. From a young age that taught me how to play intensely. My older brother always pushes me to be the strongest and he taught me how to not settle. I always used to watch his games at Moorestown and he's significantly older than me. Being so young and looking up to him was inspiring. He'd come home and play with me and teach me how to play. … Being in a big family, I learned a lot, whether it was lacrosse-related or school-related. I look up to them for so many things, whether they know it or not. I'm grateful to have so many people in my life, especially at a time like this. Now that I hurt my knee they're supporting me.
SJM: What do you like to do for fun when you're not playing sports?
KB: We obviously live close to the beach so I spend a lot of my time there in the summer. … A lot of my family have houses in Margate but we rent in Ocean City in the summer so we usually spend a week or two there. We try to go for the Fourth of July and then the last week of August. I also go to Philly a lot—I can always use a good Philly cheesesteak. I have two dogs … and I'm spending a lot of time with them now that I have so much free time. We go to the dog park, they love to play catch with the lacrosse ball, and they love the pool too.
Click here to subscribe to the free digital editions of South Jersey Magazine
To read the digital edition of South Jersey Magazine, click here.
Published and copyrighted in South Jersey Magazine, Volume 19, Issue 11 (April2022)
For more info on South Jersey Magazine, click here.
To subscribe to South Jersey Magazine, click here.
To advertise in South Jersey Magazine, click here.