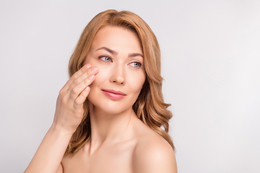 Finding the Fountain of Youth
Advancements in cosmetic and aesthetic medicine are helping aging patients look and feel younger.
We live in a world that is constantly changing. Whether it's good or it's bad—whether we want it to or not—very little remains the same. This includes our bodies, especially as we age. Time takes its toll on us all, and the face looking back at you in the mirror just isn't the same as it was a decade ago, five years ago, or even last year.
Fortunately, we're in this together, and there are professionals in both the cosmetic and aesthetic health fields making improvements every day that can help restore us to a more youthful state. What used to be a field dominated by mostly surgical procedures that took months to recover from is now offering surgical and non-surgical procedures with minimal downtime that can get people feeling their best and getting back to their lives in no time at all.
Of the technologies available today, Dr. Keith Radbill, medical director of Renewus, says Botox is one of the most commonly performed procedures both in his office and in the United States overall. Utilized to treat wrinkles of motion, Botox paralyzes the muscles—typically around the eyes—and helps the wrinkles fade away. It has also been approved for use to prevent wrinkles from even developing in the first place, which has become a popular option for younger patients.
While wrinkles are a common complaint among patients, Dr. Radbill says many often ask for fat removal options as well. "There are many procedures to get rid of fat," he says. "Many patients ask for fat removal around the waist, abdomen and under the chin. Surgery (liposuction) is obviously permanent. Non-surgical options include CoolSculpting, EmSculpt, radiofrequency, ultrasound and lipolaser technologies."
The U.S. Food and Drug Administration continues to approve new technologies for procedures at an almost monthly pace. With so many options both already and becoming available, Dr. Steven Davis of Davis Cosmetic Plastic Surgery says many doctors are now coupling all those different technologies to get the best results possible.
"It's really all about combination treatments these days," he says. "In other words, utilizing different injectables, surgeries and energy-based technologies in a way that, if you combine them properly, they actually potentiate each other's results."
According to the American Society of Plastic Surgeons, the top five cosmetic surgical procedures in 2020 were nose reshaping, eyelid surgery, facelifts, liposuction and breast augmentation. The top five cosmetic minimally invasive procedures were botulinum-toxin type A, soft tissue fillers, laser skin resurfacing, chemical peel and intense pulsed light.
Whereas previously treatments were approached utilizing one technology, coupling complementary treatments allows for several to be used simultaneously, which results in better outcomes individualized to each patient, as well as possibly improved down-time.
These improved results are heightened by doctors who have many years of experience with each technology, and can help patients to better understand what procedures will give them the outcomes they are looking for. As always, when considering surgical or non-surgical options, it is important to discuss all potential benefits and complications with a board-certified plastic surgeon who has your best interests in mind.
When explaining the coupling of multiple technologies, Dr. Davis likens the experience to bringing Marvel Avenger superheroes together: Separately, they are strong but when working together, they are even stronger.
While many people are uncertain about having a specific procedure, or procedures, done, with the possibility of superhero strength on your side, it doesn't hurt to schedule a consultation to at least learn more about the treatments that are available to you in today's ever-changing world.
Click here to subscribe to the free digital editions of South Jersey Magazine
To read the digital edition of South Jersey Magazine, click here.
Published and copyrighted in South Jersey Magazine, Volume 19, Issue 11 (April2022)
For more info on South Jersey Magazine, click here.
To subscribe to South Jersey Magazine, click here.
To advertise in South Jersey Magazine, click here.