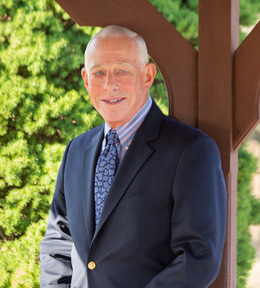 A Reason to Celebrate
Nestled in Burlington County, Chartwell Gardens is a 15-acre outdoor oasis that can host any special event with meticulous attention to detail.
Since March 2020, the words "canceled" and "postponed" have been too common in our lives. Weddings, graduations, family reunions, corporate retreats, fundraisers—all fell victim to the pandemic. But now, two years later, it's time to send out those RSVPs and have the celebration you deserve, and there's no better location than Chartwell Gardens.
Chartwell Gardens is a unique venue, conveniently located in Marlton, with unexpected and unmatched amenities.
The magnificent property includes six sparkling swimming pools, a splash park, sports and recreation areas, and playgrounds, as well as meticulously landscaped gardens lined with pear trees and manicured flower beds bursting with colorful blooms throughout the season. Guests who reserve their special event at Chartwell Gardens have access to all of these facilities, and depending on the size of their party, can select a private patio area under canopies or a brand-new covered pavilion.
"When you look around South Jersey's outdoor event venues, there is nothing as dynamic as Chartwell Gardens," says Executive Director Sharon Damiano. "It feels like a big backyard immersed in nature, and there is so much open space to explore. We have all of the equipment, tables, chairs, linens and catering options you need, and can customize the offerings to fit any event requirements."
Chartwell Gardens can host groups from 10 to 1,000 people and for any occasion, from family-oriented events such as weddings, baby/bridal showers, rehearsal dinners, birthday parties, reunions and graduations, to corporate and entertainment events including retreats, seminars, art shows, fundraisers and mixers.
The fact that guests have access to the entire 15 acres during the event is unparalleled in South Jersey, Damiano says. For example, instead of being confined to just one small party room for a child's birthday party, the experience at Chartwell Gardens could encompass use of the splash park and pools, game courts and fields, a moon bounce, inflatable obstacle course, and even a train that transports kids around the site. Organizations that have been remote due to the pandemic may also want to consider Chartwell Gardens for a company retreat or family fun day, she suggests. "After all this time working from home, this is a great opportunity to bring everyone together and reconnect in person. Employees would be ecstatic to have an entire day to try pickleball, sit by the pool and relax together."
Chartwell Gardens is also the perfect setting for formal events. Imagine taking your vows surrounded by lively trees, bright flowers and butterflies. To add to the magic, Chartwell Gardens staff can tailor the setup to your tastes, whether you prefer an elegant white pergola or the country-rustic pavilion.
Of course, food is one of the most important parts of any event, and Chartwell has partnered with a caterer who has 25 years of experience in the industry. Damiano says the selection is first-class food for a first-class venue.
"Once we tried his food, we knew we had to offer it. It's so fantastic," she says. There are six different menus available, and they can be customized to be as formal or casual as you like. Some of the most popular options include the luau and all-American barbecue themes. If they choose, groups can also bring in their own food and drinks. Alcohol is permitted, but no glass containers.
Chartwell Gardens has a dedicated event coordinator available seven days a week who is available to discuss your event and design any party specifically to fit your needs. "We know how important communication is and immediately when people call, they can tell we're here to please. … We know that special events are about more than price—you want an experience you can be proud of, and this is where you're going to get it," Damiano says.
Interested parties are invited to tour Chartwell Gardens during upcoming open houses in April and take in the amenities and grounds firsthand, or schedule a private tour.
Chartwell Gardens will also be developing an atrium for Monarch butterflies and raising them this summer, culminating in a Butterfly Festival on Sept. 17. The first-of-its-kind festival in the Delaware Valley will release the butterflies for their migration to Mexico, where they spend the winter. The public is invited to partake in the day's food and festivities while witnessing this incredibly unique event.
Chartwell Gardens
36 Paragon Ave.
Marlton
(856) 983-8827