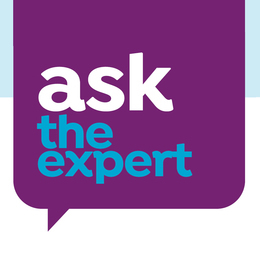 Ask The Expert
South Jersey professionals share their expertise with a Q&A.
INJURY & DISABILITY ATTORNEY
Do I have a claim for personal injuries?
If you have been involved in an accident caused by the negligence or carelessness of another person or entity you may have a claim for personal injuries arising from that event.
A personal injury claim is designed to help you recover financially from any type of injury by paying you money to compensate you for pain and suffering, medical expenses, property damage, wage loss, and any other loss incurred as a direct result of the accident.
In most personal injury cases you have 2 years to file a lawsuit after the date of the accident. In some cases, additional notice requirements exist, requiring the injured party to file a Notice of Claim within a specified period of time after the accident. Two examples are claims involving the government and amusement ride injuries.
If you were injured on property owned by a Government Entity, you must file a Notice of Tort Claim against the public entity within 90 days of the accident or occurrence.
If you were injured on an amusement ride, you must report in writing to the amusement park operator all details of the accident within 90 days from date of injury.
If you fail to provide this notice, it is likely you will lose your right to file a lawsuit at a later date.
It is critical that you contact a personal injury attorney, preferably a Certified Civil Trial Attorney like our office, immediately following your accident so you are informed of your legal rights and requirements and don't miss out on getting the help you need. Bross & Frankel has the qualifications and experience you need to act quickly on your behalf.
Bross & Frankel, P.A. | Richard L. Frankel
725 Kenilworth Avenue | Cherry Hill, NJ
(856) 795-8880 | BrossFrankel.com
OPHTHALMOLOGIST
What are signs that it is time to consider cataract surgery?
Cataracts are the leading cause of preventable blindness in the U.S. This is a list of the main indicators that it is time to discuss cataract surgery with your Ophthalmologist.
• Performing Up Close Tasks Has Become Impossible: Typically, most age-related cataracts develop over a span of years, eventually making up-close tasks challenging.
• Difficulty Driving at Night: Cataracts create halos around lights, making it difficult and dangerous to see when you're driving in the evening.
• Everything Has a Brown Tint or Looks Yellow: When you have cataracts, colors may look muddy and faded instead of vibrant.
• You Suddenly Start Having Double Vision: You may start experiencing something called double vision when you have cataracts.
• Your Prescription Keeps Changing: If you find that your prescription is changing more frequently, this could be a sign of having cataracts.
• Your Vision Gets Blurry: Blurrier than normal vision should always be evaluated by your Ophthalmologist. Among other concerns, it can also be a sign of cataracts.
• You Experience Light Sensitivity: One of the early symptoms of cataracts is sensitivity to light. You may find headlights glare from oncoming traffic or the sun bothersome.
If you are concerned about cataracts we are here to help. Schedule a cataract evaluation at Kresloff Eye Associates by calling 856-854-4242 or by visiting our website www.kresloffeye.com. We are here to care for the health of your eyes!
Kresloff Eye Associates | Dr. Michael Kresloff
900 Haddon Ave, Unit 102 | Collingswood, NJ
(856) 854-4242 | KresloffEye.com
ASTHMA & ALLERGY DOCTOR/BOARD CERTIFIED ALLERGIST & IMMUNOLOGIST
Does climate change impact allergy sufferers?
In all likelihood, yes. Warmer temperatures allow for longer growing seasons, resulting in more pollen in the air for more days per year. For people with allergies, this means more days of more intense symptoms. Besides temperature, higher atmospheric levels of carbon dioxide promote plant growth and therefore pollen production. Studies have also suggested that higher carbon dioxide levels may also increase the allergic potency of pollen.
This is bad news for South Jersey in particular, as the region already ranks amongst the country's top 30 most challenging places to live with allergies. A 2019 study found that South Jersey's growing season has lengthened by nearly four weeks since 1970. The Asthma Center's own monitoring station has collected data for over thirty years and shows this pattern as well.
Effectively managing symptoms during the allergy season starts with knowing which pollens you're allergic to and understanding the local pollen count. Allergists can determine your pollen sensitivities through skin tests. Locally relevant pollen counts may be available online depending on where you live. For South Jersey residents, you can visit www.AsthmaCenter.com, where we publish the area's most accurate and timely pollen reports throughout the spring, summer and fall seasons.
The Asthma Center | Marc F. Goldstein, M.D.
2059 Briggs Road, Suite 306 | Mount Laurel, NJ
(856) 316-0300 | AsthmaCenter.com
REAL ESTATE BROKER
LET'S TALK!! Just what is the meaning of a Seller's Market?
"Simply put, more people are looking for homes than there are people selling their homes." A Buyer's Market is the exact opposite. My strategies to purchase a home in a seller's market are as follows:
BE PREPARED Schedule an appointment with your mortgage representative. Obtain a mortgage preapproval (this is knowing what you can afford).
BE FLEXIBLE Be accommodating to the seller, be timely for your showing appointment. Allow the seller to choose the settlement date if possible. Make your initial offer your best offer!
DO YOUR DO DILIGENCE (homework) Drive by the interested property prior to scheduling an appointment with your agent. Review and discuss your findings with your agent. Use your technical skills whenever possible (Google Earth). Research local school systems, tax profiles, township amenities, etc.
LOCATION, LOCATION, LOCATION Investigate traffic patterns, school transportation stops, access to interstate highways, convenience to shopping centers, grocery stores and work travel distance.
MONEY, MONEY, MONEY Make your deposit worthy of recognition. Understand mortgage percent rates over the term of the mortgage. A half of a percent may reflect minimal increase in your monthly payment. On the same token, an increase in your initial offer can also be only a slight increase in your monthly payment.
For further information or assistance from a motivated Real Estate Agent contact me.
Compass RE
Chrystal Warrington | Broker/Real Estate Salesperson
129 Chester Avenue | Moorestown NJ
(609) 304-7130 (C) | (856) 214-2639 (O)
Buying and Selling 'Chrystal' Clear
ATTORNEY
Will I be awarded alimony as part of my divorce?
The purpose of alimony is to assist a supported spouse in achieving a lifestyle that is reasonably comparable to the lifestyle enjoyed by the parties during the marriage. A Court must consider the following factors when determining whether alimony is appropriate and which of the four types of alimony to award:
• The actual need and ability of the parties to pay;
• The duration of the marriage;
• The age and health of the parties;
• The standard of living established in the marriage and the likelihood that each party can maintain a reasonably comparable standard of living;
• The earning capacities, educational levels, vocational skills, and employability of the parties;
• The length of absence from the job market;
• Parental responsibilities;
• The time and expense necessary to acquire sufficient education or training to enable the party seeking maintenance to find appropriate employment;
• The history of the financial or non-financial contributions to the marriage;
• Equitable distribution of property;
• Income available to either party through investments;
• Tax treatment and consequences of any alimony award; and
• Support paid during the divorce proceedings.
New Jersey Courts will analyze each matter on a case-by-case basis considering the totality of the circumstances.
Florio Perrucci Steinhardt Cappelli Tipton & Taylor LLC
Brian Budic, Partner
1010 Kings Hwy S Bldg 2 | Cherry Hill, NJ
(856) 853-5530 | FlorioLaw.com
What are some of the most common myths about the bankruptcy process?
Myth One: Filing bankruptcy is a personal failure
The Truth: Most bankruptcies are a result of financial distress beyond the individual's control. With foreclosures, evictions, and financial distress directly related to the pandemic, more people need a financial fresh start.
Myth Two: Both spouses have to file for bankruptcy
The Truth: One spouse can file bankruptcy alone. My firm has filed hundreds of cases where it made sense for one spouse to file without the other. In fact, an individual case is often the best option when most of the debt is in the name of only one spouse. And since credit reports and bankruptcy filings are individualized, the non-filing spouse's credit is not impacted.
Myth Three: Bankruptcy ruins your credit forever—or at least an entire decade
The Truth: A Chapter 7 bankruptcy case will remain on your credit report for around 10 years, but the impact it has on your credit lessens over time. For example, you may qualify for a mortgage in as little as 2 years after your Chapter 7 bankruptcy; and you can start rebuilding your credit as soon as you receive your bankruptcy discharge.
A Chapter 13 bankruptcy remains on your credit for around 7 years. But you can qualify for a mortgage in as little as one year after you complete your case. And in either Chapter 7 or 13, your credit score can actually improve after bankruptcy as a result of the decrease in your debt-to-income ratio.
Law Offices of Lee M. Perlman
Lee M. Perlman, Esquire
1926 Greentree Road, 100 | Cherry Hill, NJ
(856) 751-4224 | NewJerseyBankruptcy.com
ONCOLOGY/HEMATOLOGY
Questions to ask at your first oncology appointment.
When you begin meeting with your doctor, make sure you come prepared to find out more about the treatment process. The more knowledge you have, the more likely you are to have peace of mind and overcome the disease. Upon meeting with the oncology's staff the first time, patients should ask the doctor what the probability of beating the disease looks like. This will not only depend on the type of cancer the person has but its stage as well. Ask about the treatment plan. It is important for the patient to understand what is in store. The type of treatment that a patient will have will help the person prepare for the coming weeks and months. Ask about limitations. Early visits to the oncology department can include talks about what the patient should and should not do before and during treatment. Many patients do not have to significantly alter their quality of life. Take comfort to know you can make it through this challenging time. Learning about a cancer diagnosis does not have to be a death sentence. You can continue to live a full and healthy life, especially when you work with qualified oncology team members.
Lindenberg Cancer & Hematology Center
Dr. Noah Lindenberg
Marlton, NJ
(856) 890-7200 | LindenbergCancer.com
Why should a patient choose a Community Oncology Practice for their cancer and blood disorder treatment?
The community oncologist benefits the patient, family and loved ones in many ways and it's not just the convenient parking.
Hematologists and oncologists have cared for patients for decades in private offices in towns and communities where their patients live and work. The current landscape has changed to shift patients to larger healthcare systems, but there is a level of comfort and confidence in being treated in a convenient neighborhood location.
Many studies have shown that independent community practices provide efficient, patient-centered care at lower costs to the patient and their health plans. The constant access to high-quality, cost-effective cancer and hematologic care has been the focus of the "local" doctor. Our staff includes oncology-certified nurses, nurse practitioners, financial counselors, phlebotomists, and friendly front desk staff whose singular goal is to make the treatment experience feel as close to being at home as possible. We work seamlessly with our patients' referring healthcare providers and communicate their care in a timely fashion to keep them at the center of personalized patient care.
Comprehensive Cancer and Hematology
Trina Poretta, D.O.
705 White Horse Road, Suite #105 | Voorhees Township, NJ
(856) 435-1777 | ComprehensiveCancer.com
COLLEGE ADMISSIONS CONSULTING FIRM
Since the college admissions process can be overwhelming, what is the best timeline to complete the admissions process from start to finish?
In the first year of high school, students should survey their careers of interest using the Occupational Outlook Handbook. They should reflect on their talents and interests in subject areas, participate in community service projects for at least 50 hours per year and maintain a GPA of 3.0 or higher every year.
In the second year, they should prepare for the SAT or ACT by using a review book or taking test preparation classes. Next, students should participate in career-related and community service activities through school clubs such as robotics, debate club, jazz band, and volunteer at hospitals or religious organizations. Over the summer, they should research and visit the colleges that offer majors they want to pursue.
In the third year, they should finalize the top ten colleges they want to attend and complete virtual or in-person tours of each one. Also, students should take the SAT or ACT. Additionally, students should continue participating in career-related activities and community service activities.
As rising seniors, students should complete college essay drafts in the summer for review and select their recommenders for finalization in September. In October of the student's senior year, parents should complete the FAFSA to receive financial aid, including grants, scholarships, and loans. Parents, the FAFSA is required for consideration even for university scholarships. Finally, students must submit applications before the college deadlines.
Pelham Admissions Edge
Kenya Mosby, MA | Chief Operating Officer
801 South Church Street, Suite 9 | Mount Laurel, NJ
(609) 969-1408 | PelhamAdmissionsEdge.com
ALLERGY
I am anxious about getting the Covid-19 vaccine because I have allergies. What kind of reactions can I expect?
It is normal to have some anxiety about vaccines and new therapies, but extensive studies have shown new mRNA vaccines are very safe, even in those with significant allergies. You may proceed with the vaccine if you have a history of food, pet, environmental, insect, venom, oral medication, or latex allergy.
You should consider seeing an allergist if you have had an immediate allergic reaction to other vaccines or injectable therapies or a non-severe immediate allergic reaction (onset less than 4 hours) after a previous dose of Covid-19 vaccine. Immediate reactions are defined as hives, swelling, breathing difficulty, or dizziness. An allergist will obtain a detailed history and possibly test you for the vaccine. The only contraindication to the vaccine is in those who have a confirmed diagnosis of allergy to polyethylene glycol (a substance in certain laxatives), polysorbate or who have experienced anaphylaxis after the previous Covid-19 vaccine dose. In fact, several studies have shown that most individuals with mild or moderate reactions to their first Covid-19 vaccine were able to safely receive a second dose.
Advanced ENT & Allergy
Dr. Shashank S. Sheth | Board Certified Allergist/Immunologist
Multiple locations in South Jersey
(856) 602-4000 | Advancedent.com
ORTHODONTIST
Orthodontics today goes beyond just creating straighter teeth right?
That's right—orthodontics today is no longer about just aligning teeth. It has now advanced to creating a balance between facial structures, airways, temporomandibular joint (TMJ) and the teeth. This is important because we can improve jaw function, airway issues and of course a healthy bite and beautiful smile. Today's treatment options like Invisalign, self ligating braces and our 3D scanners have made treatment more efficient and comfortable. Treatment times are much shorter than they used to be. No longer do people have braces for three or four years. If we get to step in early during jaw development we usually do not have to remove adult teeth. The messy impressions we used to take have been replaced with digital 3D scanners. There has never been a technologically better time in orthodontics than now to get the smile you always wanted in a much shorter time. As an Invisalign Diamond Provider we are able to treat so many patients with Invisalign today when it was not an option for them before. No food restrictions, fewer emergency visits and lifestyle changes make aligners like Invisalign a great lifestyle option for adults and teens looking to make that journey towards the smile they have always wanted!
Center City Orthodontics
Dr. Tejjy Thomas
17 West Ormond Avenue, Suite 100 | Cherry Hill, NJ
(856) 429-9419 | CenterCityOrtho.com