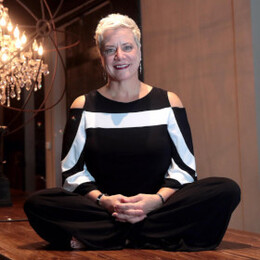 A Name you can Trust
Nancy Kowalik Real Estate Group is now known as Your Home Sold Guaranteed Realty-Nancy Kowalik Group, but the high level of service that clients are accustomed to is only growing stronger.
Very few industries can match real estate when it comes to its extraordinarily competitive nature, and to become a successful business owner in such an environment, Nancy Kowalik knew she would have to make some choices she wasn't exactly thrilled about, like putting her face on a billboard and her name on the company letterhead. It was all about building a brand, and over the past 17 years since she founded Nancy Kowalik Real Estate Group, it worked to perfection as she became a pillar in the South Jersey community and a trusted advisor for thousands of buyers and sellers.
About a decade ago, Kowalik started using a phrase that wasn't just a tagline but a promise to clients that she felt strongly about: "Your home sold guaranteed, or I will buy it!" Since she had always planned on changing the name of her company once she was established, it eventually became clear what her thriving business should be known by. Kowalik put the wheels in motion last year and in November, she proudly rebranded as Your Home Sold Guaranteed Realty-Nancy Kowalik Group.
"This is something I've been looking forward to doing for years," she says. "It's funny, when I went independent and started my business, I wanted to take my name off the marquee lights within five years, and the time was finally right. My competitors have been whispering about me selling the business and people have been asking about whether I took on a partner. But I didn't become a franchise and I'm still completely independent—I'm just putting my performance guarantee as the name of my company."
The signage and business cards may have changed, but the unparalleled service that Kowalik and her team provide to clients has remained the same. She and her agents bring unique marketing skills, negotiating abilities and a vast knowledge of area neighborhoods, particularly in South Jersey, to the table.
"It's about you the client, not about me and my name," she says. "There are so many big names in real estate that really don't mean anything, but Your Home Sold Guaranteed says it all. I've always been customer centric, and now the name reflects that."
Already with a stellar reputation in South Jersey, Kowalik believes the name change will help attract out-of-state buyers who are seeking the same level of service that local residents have come to expect. She also hopes it will encourage other experienced agents to not only join her team but buy into the culture she has established.
Other realtors constantly ask Kowalik to join her company, but she has been selective over the years because she wanted to grow organically with the right people. This past October she brought on six new agents, and she will soon be bringing on board a highly qualified recruiter and trainer to further strengthen the team.
"With Your Home Sold Guaranteed, that umbrella allows other experienced agents to come and learn how to service their clients at a new level," she says. "That is our culture and that's something I would like to bring to a broader scope of people. We're excited to bring in more people who are of the right mindset.
"By being in service to others and getting people what they are truly looking for, that's how you're going to grow. I want to make sure agents coming in understand that. We're all here to make money and we want to improve our lifestyle, but first it's about improving our clients' lifestyle. If you bring them what they want, you in turn will get what you need and want."
The red-hot sellers' market of the past 18 months continues to rage on with no end in sight, with many buyers and low inventory contributing to escalating prices. Kowalik has had to create out-of-the-box solutions, often playing matchmaker between sellers and her deep queue of buyers in private sales before the homes even make it to the market.
"In many cases buyers have seen many homes out there and they've been in situations where they got outbid," she says. "So in a case like this where they're working with us, it gives them a shot, but only if the seller is open to it, because oftentimes sellers need every dime they can get and they want it on the market. But this time of year is a little different and we're finding more deals are happening, and people are really happy on both sides."
Kowalik's team will even reach out to homeowners in sought-after neighborhoods to gauge their interest in selling, and have generated sales that way. "Most agents are trained to look in the multiple listing service, or MLS, and just take whatever's there. But in this kind of economy and marketplace, you can't wait for things to come to you—you have to be more aggressive and find homes."
The combination of the hot market, the new company name and the growth of her team has Kowalik as excited as ever to be in real estate. As she looks to the future and the possibility of adding another office in South Jersey, she can't help but look back gratefully at what she has already built.
"We're still doing great business right now and things are going well," she says. "I cannot complain—we're very blessed."
Your Home Sold Guaranteed Realty
Nancy Kowalik Group
46 N. Main St. | Mullica Hill
(856) 348-5713