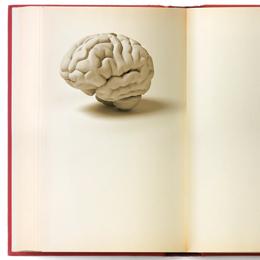 South Jersey's Brain Drain
Our region's sharpest young minds are heading off to college–anywhere but in New Jersey.
New Jersey may be the Garden State, but its biggest export isn't vegetables—it's college students. Every fall, the state loses its bright­est high school graduates by the thousands, as young adults from Haddonfield, Cherry Hill and Moorestown leave to attend universities in Pennsylvania, Washington, D.C., and Massachusetts.
According to the National Center for Education Statistics, 36,135 freshmen left New Jersey to attend college in 2008, the most recent year for which statistics were available. Pair that with the number of out-of-state students coming into New Jersey—5,268 in 2008—and the state loses the largest percentage of college-bound students in the nation each September.
"There seems to be a tradition to apply out of state," says Courtney McAnuff, vice president for enrollment management at Rutgers University. Public and private universities in New Jersey have tried numerous strategies to reverse that tradition—yet even those efforts have been pared away, eroded by budget shortfalls.
New Jersey is among the top five most educated states in the nation: 70.2 percent of the state's high school graduates go on to college. That's what makes this freshman exodus so alarming. New Jersey produces some of the brightest students in the country. It just can't keep them here.
"It's not good to have your best kids going out of state," says William Yarwood, director of guidance at Moorestown High School. In Philadelphia, for example, a recent Campus Philly survey found that 48 percent of college graduates stayed on after graduation—which means they're not necessarily coming home to South Jersey to replenish our educated workforce.
Locally, the top 15 percent of students are consistently choosing colleges out of state, according to an informal poll of South Jersey high schools. Among the chosen schools are Ivy League institutions like Harvard, Columbia and Yale, and respected universities like Carnegie Mellon, New York University and Johns Hopkins. For example, at Moorestown Friends, a prep school that regularly sends graduates to these top-tier institutions, only six students out of a 2010 graduating class of 72 planned to remain in New Jersey.
Shawnee High School senior Stephen Desilets applied to seven colleges.
"None of them are in-state," says Desilets.
Desilets already heard back from Penn State, which accepted the 18-year-old Medford resident to their main campus. He is still waiting to hear back from William and Mary, Harvard, Duke, Columbia, University of Virginia and Cornell.
Of course, one factor is the age-old desire to spread one's wings—no simple matter in a state as compact as New Jersey. "I just kind of wanted to get away from home," says Marlee Silverstein, 17, of Shawnee High School, who is Columbia University bound. "I mean, I love my house, I love my family and I love being in Medford, but I felt it was time to expand my horizons."
Yet, another and more troubling factor comes down to capacity: New Jersey ranks 50th in the country when it comes to per-capita seats at four-year public colleges, according to a recent report by Gov. Chris Christie's Higher Education Task Force.
And, the gradual dismantling—due to budget cuts—of the very programs designed to keep students in-state hasn't helped either. The New Jersey Stars Program used to provide the top 20 percent of a school's graduating class with a free ride to 19 community colleges, the thinking being that smart students attending community college for two years are likely to transfer to a four-year school in New Jersey. In the past two years, the state restricted that offering to the top 15 percent, while budget cuts left students and parents to foot larger tuition bills. The Outstanding Scholars Program, another scholarship provided by the Higher Education Student Assistance Authority, faced a similar fate. The program began in 1998, offering academically gifted students scholarships of up to $7,500. The state began phasing the program out in 2006.
All told, Gov. Christie cut $173 million from state higher education funding last year.
"Those kinds of initiatives that were aimed at keeping kids in New Jersey were helping," Yarwood says, "and due to the budget crisis they have been cancelled or cut back."
Ironically, the very measures taken to close budget shortfalls likely placed greater strain on the state's economy. College-educated adults earn more than their peers, hold higher-paying jobs and buy larger homes. Without the means to keep these young adults in state, New Jersey may be missing out on attracting new taxpayers.
The brightest college students innovate as well, supporting research sectors and building profitable industries from scratch.
"These brilliant young people, they go on to do great things," McAnuff says. "These are the Mark Zuckerbergs of the next generation right here."
And McAnuff should know. Rutgers University is among the select few New Jersey colleges that consistently attracts the state's academically gifted students. The university is one of two top-tier research universities in New Jersey, (the other being Princeton University). In fact, Rutgers University students and staff conduct more research than all of the state's other public universities combined, McAnuff says.
In the Lenape Regional High School District, 15 of the 90 students graduating in the top 5 percent of their classes chose Rutgers University last year. Top students at Cherry Hill East, Haddonfield High School—where in-state admissions account for 20 percent of college-bound seniors—and Moorestown High School picked Rutgers as well. "There are some selective, unique academic programs at Rutgers," says McAnuff, adding that the university has more resources than other local public universities.
The university identifies top students early on, starting the recruitment process in 10th grade.
Rowan University's nationally ranked engineering department starts even earlier, reaching out to mathematically inclined girls as early as fifth grade, says Steven Chin, dean of the College of Engineering at Rowan University.
The College of Engineering admitted 175 freshmen last year, its largest class to date. In fact, demand has grown to such levels that funding can't keep up. "Every year we are getting more applications from quality students," Chin says, "but right now we are at the point where we would need more resources to accommodate any more."
Yet, New Jersey has reduced funding for higher education for the past three years, McAnuff says. "The campuses are at capacity," McAnuff notes. "They have gotten no capital improvement funds in over a decade, so there is no room to expand." Administrators are further restrained by the 4 percent cap on tuition increases imposed by the governor last year—an effort to make college affordable for those who do want to remain in New Jersey.
Still, there are some programs in place that are working effectively to make in-state education more appealing. One example is a partnership between the Lenape Regional High School District and Burlington County College. The district currently offers 72 classes that allow high school students to earn college credit toward in-state undergraduate programs.
"When our students are leaving, they are leaving with college credits [that] are accepted at any school in New Jersey," says Carol Birnbohm, assistant superintendent of the Lenape school district.
And while graduates of Moores­town High School often leave the state for college, many return to Camden County as adults, Yarwood insists.
"I think it might hurt the state in general to have this brain drain, but I don't think it hurts us here," Yarwood says. "I sense a lot of people who live here grew up here, went out of state for college, and decided to stay here."
And as New Jersey students leave the state, local colleges are expanding their focus to attracting potential students from other states. "I think we are attracting students both in state and out of state more and more," Chin says.
In the end, it may be a renewed focus on recruitment, instead of retention, that plugs New Jersey's brain drain once and for all.
Published (and copyrighted) in South Jersey Magazine, Volume 7, Issue 12 (March, 2011).
For more info on South Jersey Magazine, click here.
To subscribe to South Jersey Magazine, click here.
To advertise in South Jersey Magazine, click here.