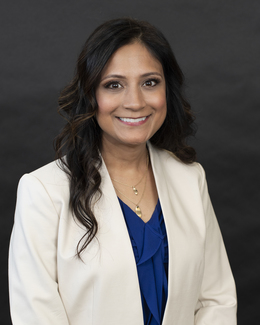 From Discovery to Recovery
Patients of all ages and activity levels can trust the comprehensive team of physicians at Premier Orthopaedic Associates to resolve injuries and alleviate pain for an improved quality of life.
Anyone who has experienced an injury sustained while playing sports or who suffers from chronic pain knows how it can affect their daily life and mood. Patients often bounce from doctor to doctor, receiving inconsistent diagnoses and treatment plans that require prolonged recovery or prescription meds to numb the pain, preventing them from living a full life.
However, here in South Jersey, Premier Orthopaedic Associates has disrupted the status quo with its unique one-stop shop orthopaedic model of care.
Founded in 1998 by Thomas Dwyer, M.D., FAAOS, Premier Orthopaedic Associates has grown from two primary surgeons and five office staff to well over 115 employees with 24 providers, 11 of whom are fellowship-trained orthopaedic surgeons; several pain management physicians, a few non-operative orthopaedic physicians, multiple physician assistants, and in-house physical therapy and occupational medicine departments. With every orthopaedic field represented under one roof, patients take comfort and trust in the way their care is seamlessly managed from discovery to recovery.
Fred McAlpin III, D.O., FAOAO, has been with Premier since 1999 when he first emerged from residency and joined Dr. Dwyer. Dr. McAlpin is a board-certified, fellowship-trained orthopaedic sports medicine surgeon who treats common conditions such as joint pain, broken bones and joint replacement procedures.
When any patient presents with an injury or pain, Dr. McAlpin says it is not taken at just face value. "When a patient comes in with a shoulder injury, during the exam we'll look for other sources of pain, which might be a pinched nerve, and can easily refer the patient to a neck specialist here in the office. Or it could be a patient who was in a car accident and has injuries in multiple areas, and we have specialists to treat those specific isolated injuries," he says.
Inspired by his own recovery from a shoulder injury as a young football player, Dr. McAlpin regularly works with athletes of all levels and has honed his specialties toward shoulders and knees, the most common areas where athletes have injuries, helping them get back on the field quickly.
In many cases, the physicians at Premier Orthopaedic Associates have firsthand knowledge of what their patients are experiencing. Eddie S. Wu, D.O., FAOAO, is an orthopaedic surgeon who is fellowship trained in adult total joint reconstruction. As a teenager, Dr. Wu tore his ACL (anterior cruciate ligament) and underwent reconstructive knee surgery. Dr. Wu learned that surgery was done to prevent instability during sports and prevent the early onset of arthritis in his knee. He now performs total knee and hip replacements regularly on patients as part of Premier Orthopaedic Associates.
"Hip and knee replacements continue to be considered two of the most successful surgeries in all of medicine to alleviate pain and improve quality of life," Dr. Wu says. "Advancements in minimally invasive surgical techniques and post-operative pain protocols are allowing patients to recover faster than ever. In fact, more and more patients are able to be discharged home the day of surgery either from the hospital or our surgery centers. The best part of my job is hearing how much better my patients' quality of life is and what activities they are now able to enjoy with their new joint replacement."
The newest addition to Premier Orthopaedic Associates is Niti Cooper, D.O., a board-certified anesthesiologist with a subspecialty board certification in pain medicine. Dr. Cooper was drawn to Premier because of its multidisciplinary model of care. She looks forward to being part of the team and providing more comprehensive care for patients.
She commonly addresses neck and low back pain with advanced treatment options ranging from epidural steroid injections and nerve blocks to nerve stimulation therapy.
When first meeting a patient, Dr. Cooper conducts a thorough history of their pain, what treatments they've tried and the impact it's had on the patient's life. "I often catch patients after they've tried so much with no relief. Generally, patients with chronic pain are going to have it for the rest of their lives and my goal is to get them functional and back to doing what they enjoy. … And because I see these patients a couple of times a year for regular intervention, I am really able to build that relationship and help them reach their best self, given the circumstances they are in," she says.
With access to more than a dozen other specialists within Premier Orthopaedic Associates' umbrella, Dr. Cooper is able to consult directly with them if a patient may benefit from another treatment, such as spine surgery.
This approach and continuum of care has earned these three physicians from Premier Orthopaedic Associates recognition as Top Physicians, as selected by South Jersey Magazine's readers.
"I want to thank South Jersey Magazine for doing this," says Dr. McAlpin. "I believe patients count on the opinions of others who have gone through care and I pride myself on how many patients have come in from referrals. When other people see your work, report good results and vote, it means a lot to me."
Dr. McAlpin also sees this as further motivation to influence the future of orthopaedic surgeons. Not only is he the program director at Inspira Health Network's Orthopedic Surgery Residency Program, but he is the current sitting president of the American Osteopathic Academy of Orthopaedics, and its first minority president. "I'm proud to be president and turning it over to the vice president, who is also a minority. … I tell my younger minority patients, you'd make a great orthopaedic surgeon. It's important to see, no matter what challenges they face, they can turn them into things they can overcome."
Premier Orthopaedic Associates of Southern New Jersey
Multiple locations across South Jersey
(856) 690-1616 (text or call)