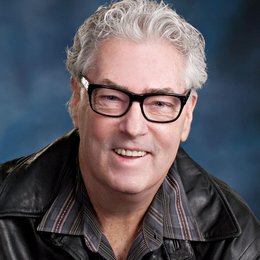 Land of the Free
Nothing is free in life, or is it?
Believe me, I know how important the word "freedom" is to us and particularly to military veterans. My dad fought in World War II and actually won a Bronze Star and a Purple Heart for his courage during the Battle of the Bulge. My brother saw action in the Vietnam War. Me? I was drinking warm beer on hot summer nights on street corners.
But we fight wars to protect our freedoms even if that freedom is to drink beer.
So, I am going to do something a little bit different and focus on the syllable "free." Free—it's a tremendous word, isn't it? No matter what word you place after the word "free," it's going to sound great. Free food. Free beer. Free tickets. Free samples from Laura's Fudge in Wildwood. I once dated a girl who worked at Laura's and I had all the free fudge I could eat for the entire summer.
FREE FOOD AND DRINK
I have guy friends who hate weddings and I've never understood why. All the women are dolled up to the max and then free food and drinks are piled up on top of that. Any event whatsoever gets pushed to the limit of fun when you hear those magic two words, "Open bar!" By the way, I so prefer a free smorgasbord where you can wolf down four chicken cordon bleus to a "sit and order" meal where you feel embarrassed ordering "seconds." If people were trapped in a burning building and you yelled "open bar" to them, they would fly out of that house in a South Jersey second.
FIREWORKS
You don't even have to put the word free in front of fireworks because they're always free. I dig it when the fireworks are exploding at the end and some joker will always turn to a kid and go, "This must be the finale." Or, "That wasn't much of a grand finale." The one exception to fireworks that you have to pay for are at the end of the Phillies game. Those fireworks shows are so sensational you won't dare complain about shelling out a few bucks for tickets.
FREE MUSIC
I assume you are aware that you can pick up your remote, point it at the screen and say into the voice command, "'Pokerface' by Lady Gaga, YouTube," and it will pull up the video or lyrics. You can do that for virtually any track since the recording industry began. The only problem with this is that the file sharing invention has collapsed a lot of the music industry. So, here's what I do. Let's say U2 has dropped a new record. ("Dropped" proves I'm hip to some new jargon, eh?) If I love even three cuts off it, I then buy the album. It's my way of personally keeping the music industry alive.
FREE TV
Believe it or not, you can still buy a television that comes with an antenna or "rabbit ears." It will present you with ABC, NBC, PBS, CBS, FOX and Channel 17. All of it completely free. My brother-in-law Tommy does it with his TV and claims that those channels cover all his news, entertainment and weather needs. All for free. (And he still owns a Betamax machine.)
FREE BATHROOMS
Gas stations have free bathrooms but there are two problems with them. One, they attach these keys to giant keychains like a cinderblock. This is supposedly done to prevent anybody from stealing one of these bathroom keys. So, I ask you, who in God's name is barreling down Route 130, sees a gas station and goes, "I'm going to steal the key to that bathroom. That way I'll always have it." Not to mention you have to go so bad you're doing the Macarena in front of the gas jockey.
Two, a gas station restroom is the last place you want to go. You look for a bar, a Wawa, any place that has a bathroom that doesn't look like a scene from The Walking Dead. It's so smelly with the one dangling lightbulb. It's so scary I'm waiting for Norman Bates to use the urinal next to me. Ugh!
FREE POSTCARDS
I do not perform stand-up comedy on the road like I used to. Dag, I used to stay in a different hotel once, maybe twice a week. Back in the day, hotels, even motels, would have postcards sitting on the front desk when you checked in. The Cherry Hill Hyatt, the Poughkeepsie Holiday Inn, Motel 5 in Albany (promoters were too cheap to put you up in a Motel 6). I started "borrowing" these postcards and after a couple months I had absconded 60, 70 of them. One holiday season I used them all as Christmas cards. I threw a New Year's Eve party, and my cards were the talk of the town. "What hotel did you get?" "I got a Baltimore Sheraton." "Oh yeah? I got a Cleveland Hilton."
FREE TOLLS
My family and I once lived in Sea Isle City during the off-season. I practically lived on the Garden State Parkway, I drove it so much. One night I drove up to the exact change lane and I discovered I didn't have any change at all. One of my kids had taken it so there I was with no money at all. What to do? There were a million cars all around me, so I figured, "What the heck." I drove through it without paying. And nothing happened. No big lights flashed. No sirens wailed and most importantly, no cops chased me. Let's just say I "misplaced" that change the rest of the year.
Click here to subscribe to the free digital editions of South Jersey Magazine
To read the digital edition of South Jersey Magazine, click here.
Published and copyrighted in South Jersey Magazine, Volume 18, Issue 7 (July 2021)
For more info on South Jersey Magazine, click here.
To subscribe to South Jersey Magazine, click here.
To advertise in South Jersey Magazine, click here.