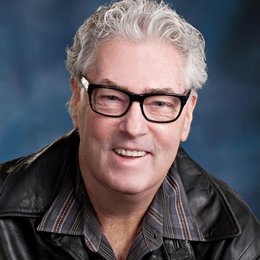 A Tale of Three Weddings
June is one of the most popular wedding months on the calendar, so I thought I would share the story of three memorable weddings in my family.
WEDDING NO. 1
When my wife and I decided to get married we kept everything as simple and inexpensive as we could. Our reception was held at a fire hall. A buddy and I drove down to tax-free Delaware to buy all the liquor. Two guys from my bridal party went and got a couple of kegs of beer. My sister Liz decorated the hall.
Did we hire a professional photographer? No, a football teammate of mine shot all of the photos. Many are still framed and hanging in my house today. And I, personally, was the disc jockey. How many weddings have you ever gone to where the groom was the actual DJ at the reception? I still, to this day, never have.
Well, the amplifier busted with a good half hour to go and my buddy, the legendary Spins Nitely, led the reception with sing-along Beatles songs with his guitar that, thankfully, was in the trunk of his car. And I insisted that the caterer have meatball sandwiches on the menu because, well, I love meatball sandwiches.
The sole extravagance that I had was Dave Zinkoff announcing the bridal party. Dave was the legendary PA announcer at home Sixers games. He had this unique method of introducing players. "From the University of Massachusetts, No. 6, Julius Errrrrrrrrrrrving!"
And it wasn't because I was hobnobbing with such celebrities. I wasn't even Big Daddy Graham yet. But because Dave had an office at the hotel where I was a doorman, we had become friendly with each other since I also was a Sixers fanatic. He volunteered at his own expense to come out to the reception and it was quite a thrill. Dave hung around long enough to ask my mother out on a date. He was a legendary, never-married ladies' man. My mother, who had been a widow for some time, politely turned him down by saying, "One man was enough."
And of course, about 50 of us crammed into my crummy one-bedroom apartment to continue the party after the reception. I love the after-parties after the after-parties. Party on, Garth! It's a wedding that is still talked about today.
WEDDING NO. 2
Cut to about nine years ago and my daughter Keely was getting married. Everything was pretty much patterned after my wedding but on a slightly grander scale. I didn't have to get liquor and beer or the food because Bogey's supplied it all. (You could also call it Bogey's at the Pitman Country Club since they are both at the same location and I can't recommend them any higher. Al Bartolomeo really did a great job for us.) I didn't have to worry about any stereo system getting blown out because I hired Brother Mike from the now-demolished Springfield Inn in Sea Isle City to be the DJ, and what an awesome job he did. We hired a professional photographer and that really made a difference. My daughter made sure the cuisine was a lot more four-star than a meatball sandwich. (Although I did sneak one in anyway. What can I tell you? I love meatball sandwiches.) Even the after-parties were a step up because everyone got a Pal Joey's hoagie.
WEDDING NO. 3 (THE COVID WEDDING)
My youngest daughter Ava got married on Oct. 10, 2020, and COVID-19 was in full bloom. That really affected Ava because she's always been the type to do things on a grander scale. For example, she asked for a limo on her 16th birthday. "A limo?" I replied. "What in the world for?" She said, "To pick up all my friends and drive around the neighborhood for a couple of hours." So, a limo she got. You can only imagine what her wedding was going to be like—a Steven Spielberg production.
Then COVID hit. My daughter and her husband Bill Matz did not want to wait until it all blew over in the spring of 2021. And that turned out to be a good move because it's now June and things are still not completely back to normal. What would have been a 300-guest affair got knocked down to 40. There was no beautiful church wedding; my living room stood in for that. We hired a piano player and the "reception" was a fun dinner at Carolina Blue in Pitman (but sadly, no meatball sandwiches). The only similarity between my wedding and Ava's was that I ended up playing the starring role of disc jockey at both of them. They had to wait until May before they got to enjoy their Aruba honeymoon. (My wife and I went to North Wildwood.) All of this was a real shame because I wanted Ava to have the full-scale wedding with all the bells and whistles.
Ava and Bill look at it as a beautiful evening that they will never forget. I'll look at the wedding as an evening where I saved a lot of money. Just kidding. Kind of.
Please check out my new podcast, Countdown, where I am looking for the 100 greatest albums of all time. And visit BigDaddyGraham.com for more information on my latest shows and much more.