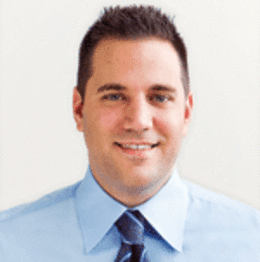 Hungry for More
Someone once asked me if I was a "foodie." At first, I didn't know how to respond. Yes, I love food, but do I want to be labeled as a card-carrying member of some strange fan club? The same goes for chowhound. I'd rather be a gourmet, or better yet, an epicure. Or maybe just an old fashioned food-lover. After all, such titles are meaningless.
It's hard to pinpoint exactly when my love affair with food began. I just know that it started at a young age. Sure, my sisters and I enjoyed our share of Happy Meals growing up, but we were always more excited to sample some of my mom's homemade pierogies (hands down still the best this side of Poland). When we traveled, my parents made a conscious effort to expose us not only to the local culture, but also to local cuisine. When in South Carolina, we got familiar with low-country cooking. When in San Diego, we ate authentic Mexican. A trip to New Orleans meant chowing on muffulettas, po-boys and alligator gumbo. My father won't even eat a crab cake unless he's in Maryland (preferably at Faidley's in Baltimore). As you can see, my family takes food seriously.
As I've grown older, my food experiences have only been heightened. I've rubbed elbows with celebrities at some of Los Angeles' best restaurants. My fiancée and I visited nearly every fine dining spot in Miami's Design District during a recent vacation. I've eaten lunch with Eric Ripert—after he cooked the meal! I've had memorable meals at both Le Bec-Fin and Chef Vola's, more than once. Years before he would become an Iron Chef on the Food Network, Jose Garces and I became friends. And while others love to brag about having dined at the incomparable Vetri in Philadelphia, I can boast that I've eaten at Marc Vetri's house.
I've also been fortunate enough to dine at some of South Jersey's best restaurants. Despite what your relatives on the other side of the bridge may think, there are many establishments worthy of your attention. In this issue, we present the 2011 edition of the Golden Fork Awards, our annual recognition of culinary excellence in the area. The 25 restaurants honored in these pages stand out for their distinction and overall quality, as well as for what they do to elevate the local dining landscape.
As our staff spent countless hours (and calories) visiting all these restaurants over the course of time, we sampled some amazing food and got to know some really talented chefs. In addition to the 25 winners, we also spotlight some of the appetizing entrees and delicious desserts found on menus in South Jersey. It's the least we could do for all the other "foodies" out there. Maybe you'll find a new place to try or rediscover an old favorite. Either way, we hope you enjoy the food. We sure did.
Kind regards,
Peter J. Proko
Editor-in-Chief
Published (and copyrighted) in South Jersey Magazine, Volume 7, Issue 11 (February, 2011).
For more info on South Jersey Magazine, click here.
To subscribe to South Jersey Magazine, click here.
To advertise in South Jersey Magazine, click here.