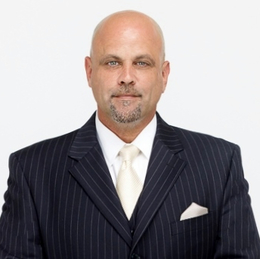 Sponsored: A Pattern of Trust
The team at 7th Level Mortgage brings experience and honesty to brokerage.
Buying a home is notoriously detailed. Between financing, real estate, inspections and logistics, there are layers of expertise that few people have a full knowledge of. That's why it's important to work with a trusted team throughout your home-buying experience.
Anthony Piccone is the owner and one of a small team of brokers with 7th Level Mortgage, a boutique South Jersey lending firm serving nine states. A disabled veteran, Piccone got his start in lending after leaving the service in 1995. He ran one of the largest privately owned mortgage companies in the state until 2012, when he turned to focus on the private detail-focused experience he offers today.
The starting point
If you're considering buying a home for the first time, it's easy to get caught up in the excitement of browsing real estate apps or open-house hopping. But in a market as competitive as the one we're living in, your finances need to come first.
"Houses are a hot commodity, so realtors showing homes in this market are expecting buyers to be pre-qualified before coming to the open house," says Piccone.
All too often, people find themselves in a time crunch, hoping to settle on a home without prequalification, and go with the first option they find. When looking for the right broker, it might seem like the easiest path is the right choice, but a proactive broker can help you have an easier purchasing experience from start to finish.
"A common trend is that companies are qualifying customers based on unverified information in one phone call, but that is a disservice to homeowners," he says. "I can't do my job unless I am able to legitimize the process. That involves digging into documents beyond a credit report or verbal interview. You shouldn't make a decision based on a phone interview, because you're not being told the full truth of what you can afford and it could fall apart in the buying process or hurt you."
A second chance at savings
While the market is more competitive than ever, the world of interest rates has never been lower. Now is a great chance to look at new opportunities for savings.
"Everyone is interested in lowering their interest rates, but the important thing is finding what fits best for you in the long run, not just upfront," Piccone says.
Piccone and his 7th Level Mortgage professionals offer a Cost Benefit Analysis for every customer looking to refinance their home, during which they calculate the direct correlation between the interest rate and cost to refinance.
"Your mortgage is a financial tool, and you need to use it in a way that works for you," Piccone says. "A refinance might seem great upfront when you see the monthly savings, but if it will cost you $10,000 to refinance and you're only saving, say, $100 a month, then it's not the tool that will help you.
"On the other hand, the rumor out there is that unless you lower your interest rate one to two percentage points then it doesn't make sense. But if you can lower your rate a half percentage and save in initial costs, then even a half percentage equates to instant cash flow."
One tool in a broker's belt that is of particular interest is the 15-year refinance, cutting the traditional fixed-rate mortgage in half for a potentially small cost. "We're taking clients at a relatively low 30-year fixed rate and moving them into a 15-year fixed rate for only a slight increase a month, and they are saving a massive amount of money in the long run. It can change a homeowners' entire life," Piccone says. "This is something we break down in our Cost Benefit Analysis."
He says that often the best way to find your fit is word-of-mouth advice and reviews online. "Someone you know down the road has had a really significant experience with a refinance or purchase in the past. Start with the people you trust and ask their opinion," he says.
"From there, don't neglect online reviews," explains Piccone. "I tell my clients to go online and look for repeating patterns, whether they're good or bad. It's important when you're doing a mortgage, because you don't want to fall into business with an unprofessional organization that doesn't have your best interest at heart."
7th Level Mortgage
401 Route 70 E. | Cherry Hill
Click here to subscribe to the free digital editions of South Jersey Magazine.

To read the digital edition of South Jersey Magazine, click here.

Published and copyrighted in South Jersey Magazine, Volume 17, Issue 12 (March 2021).

For more info on South Jersey Magazine, click here.
To subscribe to South Jersey Magazine, click here.
To advertise in South Jersey Magazine, click here.