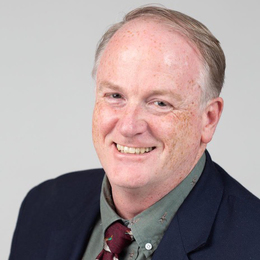 Names to Know
Local people achieving big things in South Jersey and beyond.
Dunlea, a third-grade teacher at Tabernacle Elementary, was recently nominated for the National Life Changer of the Year award. He was recognized for the ways he provides his students with a more diverse learning experience. Recently he had his students hear presentations from people with different backgrounds, including the director of the National Civil Rights Museum in Memphis as well as chefs, camera operators and teachers from other countries.
This Shawnee High School student was recently accepted into the All-Eastern Mixed Choir, where she'll get the opportunity to sing with other students from across the eastern United States. Thomas joined the choir in middle school and has previously been accepted to the All-South Choir and the All-State Choir. Following her time at Shawnee, Thomas would like to study musical therapy.
At 17 years old, Saint-Cyr is the youngest female crossword puzzle constructor
who was published in the New York Times. The Moorestown resident's puzzle was selected as part of Black History Month and its appeal to a wide audience. Saint-Cyr, who was paid $500 for the puzzle, took up the hobby as way to relieve stress during the pandemic.
Cassidy Strittmatter
Strittmatter was honored with the New Jersey Association for Intercollegiate Athletics for Women's Woman of the Year Award. This award honors senior high school and college athletes who have also been recognized for student leadership, service, athletics and high academic achievement. She plans to attend college at James Madison University where she'll also play on the field hockey team.
Click here to subscribe to the free digital editions of South Jersey Magazine.

To read the digital edition of South Jersey Magazine, click here.
Published and copyrighted in South Jersey Magazine, Volume 17, Issue 12 (March 2021).

For more info on South Jersey Magazine, click here.
To subscribe to South Jersey Magazine, click here.
To advertise in South Jersey Magazine, click here.