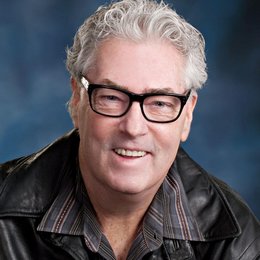 The King of Rambling
I was a big fan of Larry King, the radio and television host, who recently passed away. His guests were usually cool and I particularly loved listening to his "open phone" segment where just "ordinary" callers called in from across the nation with questions about, well, anything. Later he printed out these random thoughts in a weekly column that ran in USA Today and it was (after the sports section) the first thing I read. So, here's my South Jersey salute to Larry King.
Big Daddy's South Jersey rants and raves
The Harrison House Diner in Mullica Hill makes an excellent breakfast. … Is former schoolteacher Jay Black currently the best stand-up comedian from South Jersey? Check him out and you be the judge. Searching for an awesome black and white cookie? Well, you don't have to trek up to Manhattan to get one of these delicious cakes. Zallie's Shop-Rite serves 'em up and they are plenty good. … A completely unique venue to see any musical artist is the Scottish Rite Auditorium in Collingswood. Every one of its 1,000, comfortable seats is right on top of the action. And boy, do I love performing there. Parking is free, too. … I dig how we have gotten rid of almost every traffic circle in South Jersey. I'll admit they gave driving in our area a harrowing flavor but they sure were a pain in the butt to navigate. However, it is still a very difficult area to pedal a bicycle in. I had plenty of kind care when I recently stayed at the new Inspira Hospital in Mullica Hill. … Sweet Lula's is a restaurant right across the street from the legendary Broadway Theatre in Pitman and chef Anthony Asbury has never cooked a meal that isn't delicious. If you are lucky the restaurant's namesake might sing a couple of songs while you're dining. … I've rediscovered the marshmallow as a fun snack that doesn't feel like it's piling on the pounds as you wolf 'em down. … There's an episode of Seinfeld where the characters have to deal with a baby and none of them are crazy about it. Well, sad to say, I was never a big lover of infants either. So, when it was discovered that my daughter Keely was going to have twins, some of my friends all laughed at me and said, "It looks like you are getting what you deserve," where some of my relatives said, "Wait until you see how much you love these babies. They're yours!" Well, score one for the relatives because I've never loved anything in my life as hard as I love my grandbabies, they're the greatest. My house has so many photos of them, it looks like an art gallery celebrating them at all ages, and I hate it when they go home. … Would I be out of line if I stated that Flo from Progressive Insurance should serve life in prison? … The Taking of Pelham 123 (the original starring Robert Shaw and Walter Matthau) is a fast-paced subway thriller laced with sarcastic humor. It's currently circulating on the cable rounds, so DVR it.
My new show for music lovers
It's a podcast, but don't let throw you. While many of you listen to podcasts all the time, you might be surprised how many of my good friends don't even begin to know how to do it. Look, it's simple, just go to BigDaddyGraham.com and follow the instructions. It's all laid out for you right there and once you do the 10-second registration once, you won't have to again.
It's titled Big Daddy's Countdown and currently I'm looking for The Hundred Greatest Albums of all time. The first thing I did was go through my massive collection of albums and CDs and I came up with 180 that I would have to consider. Then I knocked it down to 130 and it got real tough to go down to 100.
Then I had to put them in order, one through 100. Then a really cool all-purpose media company named Last Out Media turned it into a podcast by recording me laying down cool, informative, fun facts about them in five-minute bursts that get delivered to you Monday through Friday free of charge. If you would rather listen to a bundled half-hour or hour-long show, you can easily do that as well.
There's a comment section and that's where the real fun begins. "How dare you list Hotel California at 71?!" "It's about time someone recognized Lennon's first solo record as the work of art it is." "You had WHAT as your No. 1?!" (Not so fast, for that information you'll have to go to BigDaddyGraham.com.) I even have guests expressing their love for their favorite albums—guests like Mike Jerrick, Matt Cord, Rob Charry, Eddie Bruce and Ricky Ricardo, among many others. I guarantee you'll enjoy those segments as well.
You could potentially even change the order. If enough followers complain about a particular album not making the 100, then I would give it a closer listen and if I agree, then I would have to revamp the countdown. It's more than a list, it's an ever-changing, breathing organism of its own.

So check it out because it's a lot of fun. And enjoy St. Patrick's Day but make sure you leave the car at home.
Click here to subscribe to the free digital editions of South Jersey Magazine.

To read the digital edition of South Jersey Magazine, click here.
Published and copyrighted in South Jersey Magazine, Volume 17, Issue 12 (March 2021).

For more info on South Jersey Magazine, click here.
To subscribe to South Jersey Magazine, click here.
To advertise in South Jersey Magazine, click here.