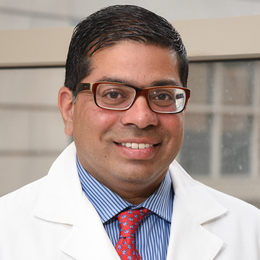 Sponsored Content: Convenient Care, Close to Home
With two locations in South Jersey, Jefferson Outpatient Imaging gives local patients high-end options without having to cross the bridge.
For South Jersey residents, proximity to Philadelphia means not having to travel far to see a play, attend a professional sporting event or eat dinner at a five-star restaurant. It also means access to world-renowned health care providers, such as the Jefferson Health Department of Radiology, which offers cutting-edge medical technology and a team of expert radiologists in a wide range of subspecialties. But what if getting that same care could be made even easier, without having to pay a toll or worry about Center City traffic?
Jefferson Health continues to experience tremendous growth in our area and recently opened its second South Jersey location of Jefferson Outpatient Imaging (JOI), with a beautiful facility in Washington Township joining a similar one in Marlton. Both give local patients comfortable, convenient options for their imaging needs and the same standards of excellence that can be found across the Jefferson brand.
"This is an opportunity for patients to not have to cross the bridge to receive high-quality care," says Dr. Sandeep Deshmukh, Chief of Medical Imaging for Jefferson Health – New Jersey. "Our radiologists are leaders in their field, so you're getting beautiful imaging on state-of-the-art equipment and you're getting interpretations from subspecialty, expert radiologists.
"This is something that wasn't offered in this marketplace for a long time. It's nice to not have to go into the hospital for an outpatient procedure and to be in a kinder, gentler environment. That's what we're hoping to provide."
Whether someone needs X-rays for an ankle injury, a screening mammogram, or tests such as an MRI, CT scan or ultrasound, JOI is there to handle it in an efficient and speedy manner. Its subspecialty offerings include neuroradiology, musculoskeletal care, body imaging and many more, and that focused care can be crucial to disease management.
"Everything is centralized so the radiologist reading your studies may not be physically onsite, but it's all directed to the most appropriate person to read it," Dr. Deshmukh says. "No matter what, you're getting that high-end, subspecialty care."
The same goes for the level of the equipment. Both South Jersey locations have 3-Tesla MRI scanners, which are powerful magnets producing detailed images to aid in diagnosing issues involving the brain, spine and musculoskeletal system. They also have the latest in ultrasounds and are constantly upgrading X-ray and CT scan capability with a focus on low radiation and high-end reads.
Dr. Deshmukh is excited about the role technology will continue to play in the future at JOI.
"We're starting to realize that diagnostic screening tests are very important in finding cancers early," he says. "Early detection leads to early treatment and we place great value on that. Adding a location that has state-of-the-art mammography and making that available to more patients so they can get the care they need is critical. It's the same thing with CT lung cancer screening, where we have a very well-developed program."
Many of the staff members at JOI have been with Jefferson Health for years and are known for their friendly demeanor, providing a serene atmosphere for patients who may be nervous about their visit. Enhanced protocols during the COVID-19 pandemic, including temperature checks and screening questions, help to keep everyone safe and allow patients to avoid busy hospitals. The outpatient experience is also much more affordable and most insurance plans are accepted.
JOI has received positive feedback about the ease of scheduling, with same-day or next-day appointments often available. Results are back in 24-48 hours and reports are given to doctors in real time, which can be significant in certain situations, such as a potential cancer diagnosis.
"We're not trying to slow down anyone's care," Dr. Deshmukh says. "The sooner we can get you in and get the appropriate tests done and the results back to your doctor, the sooner you can move forward with your care and make the right decisions. Some of this is life-saving."
Since expanding to South Jersey in 2018 in a merger with Kennedy Health, Jefferson has seen its hospitals in Washington Township and Cherry Hill undergo spectacular transformations. Dr. Deshmukh is proud of the advancements being made and is looking forward to what's next, including the possibility of more outpatient imaging centers.
"We're always looking to grow into new markets," he says. "We want to expand our coverage zone because people don't want to travel and shouldn't have to travel to get some of this testing done. We're excited and happy to be able to offer these services in these communities."
Jefferson Outpatient Imaging
243 Hurffville-Cross Keys Road, Suite 102 | Washington Township
Click here
to subscribe to the free digital editions of South Jersey Magazine.
To read the digital edition of South Jersey Magazine,
click here.
Published and copyrighted in South Jersey Magazine, Volume 17, Issue 11 (February 2021).
For more info on South Jersey Magazine,
click here
.


To subscribe to South Jersey Magazine,
click here.


To advertise in South Jersey Magazine,
click here.