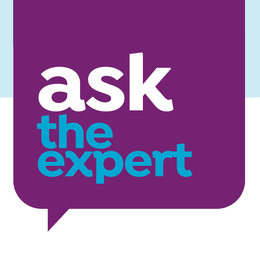 Ask the Expert
South Jersey professionals share their expertise with a Q&A.
ALLERGY
Should I be concerned about allergies and the COVID-19 vaccine?
The COVID -19 vaccines currently available (Pfizer-BioNtech and Moderna) are known as mRNA vaccines and are very safe and highly effective. While there have been cases of allergic reactions to the vaccines, these have been rare, and none have resulted in fatalities. However, the rate of serious illness and death from COVID-19 is incredibly significant. It should be emphasized that people with common allergies to inhalants (pollen, pet dander, mold, dust mites), food, insects, oral medications, and latex are NO more likely than the general public to have an allergic reaction to these vaccines. As such, the benefits certainly outweigh the risks. The vaccine is even safe for people with immunocompromised conditions (cancer, diabetes, immune deficiencies) and in those with a family history of allergic reactions.
There is a possible increased risk of having an allergic reaction to the vaccine if you have history of severe allergic reactions to prior vaccinations, or certain injectable medications. In this case, you should consult with your physician or allergist. People with a known history of allergic reaction to polyethylene glycol (PEG) or polysorbate should not receive the vaccine, as these substances are related to components of the mRNA vaccine. If you have an allergic reaction within 4 hours of getting the first COVID-19 shot, then you should not get the second shot and you should consult with an allergist.


Advanced ENT & Allergy

Dr. Shashank S. Sheth
Board Certified Allergist/Immunologist
Multiple locations in South Jersey
856-602-4000 |
AdvancedENT.com
BANKER
Is there still time to apply for a Paycheck Protection Program (PPP) loan?
Yes! This round of PPP is set to expire on March 31, 2021, unless the funding runs out sooner. As of now, more than half of the $284 billion appropriated by Congress remains available.

Applicants that previously received a PPP loan can apply for a second-draw loan. To do so, they must have suffered a 25% revenue decline, but the SBA has made that test flexible: Applicants may pick any quarter of 2020 in which their revenue was down by 25+% compared to that same quarter of 2019. If a business' annual revenue didn't decline by 25% between 2019 and 2020, but a particular quarter meets that test, then that business can apply.

First-draw loans are also available. As of the January 31, 2021 data released by the SBA, about one-quarter of the loans approved in this current round of PPP were first-draws. No revenue-decline test applies if a business has never had a PPP loan before.
It's important to the SBA and to bankers that there is access to PPP funds for minority, underserved, veteran and women-owned businesses. For more information, please contact PPP@centurysb.com.
As a career-long community banker, I'm really proud of the nation's community banks' fast adoption to last year's PPP, which outpaced that of the big banks. I expect the same to be true again in 2021.


Century Savings Bank
Dave Hanrahan | President
1376 West Sherman Ave, Suite A
Vineland, NJ
856-690-9105 |
CenturySB.com


DENTIST
My dentures always slide out of place when I eat the foods I love. What can I do?
Moving dentures whether sliding or slipping has been a problem with dentures since they were invented. I have had patients tell me they go as far as avoiding certain foods and avoid smiling because of the risk of embarrassment.
Fortunately, advancements in science, medicine and technology have come together to provide the solution to this age old problem. There is NOW a way to combine dentures with the stability of implants, making it a "Secure Denture".
I place four implants in the patient to hold the denture in place. Once in place, the denture is able to be taken in and out by the patient for convenience. Most often, the healing time is shorter than with the traditional approach to full mouth implants. Because the denture requires fewer implants to establish the stability the cost is often half that of a normal full mouth implant restoration.
As you can see, "Secured Dentures" not only give the patient a viable solution to the issues of slipping and sliding but often do so with quicker recovery time and are often less expensive. Enjoying their favorite foods and laughing and speaking with confidence are just a few of the benefits of having secure dentures.
Dr. Elizabeth Kilpatrick-Fox, DMD
1507 Kings Highway
Swedesboro, NJ 08085
856-997-2767 |
FoxDentalSwedesboro.com
FINANCIAL ADVISOR
Can a 50/50 divorce settlement be unequal?

Amy Begnaud, CFP®, CDFA®, says absolutely; this is not uncommon but it can easily be prevented.

In a recent post-divorce case, a woman came in looking for help in determining how to best position her assets. During the marriage, her husband had done all of the investing and made all of the financial decisions. One spouse being in charge of the finances is not unusual; unfortunately, it can often leave the other spouse at a disadvantage in knowing what financial questions to ask. After doing a full financial plan, it was apparent that what she thought was "fair" in splitting everything 50/50, was not. Unfortunately, there was something she neither knew nor understood; neither did her lawyer, and neither did the judge. They didn't realize that she would have to pay taxes on her half of the assets when she tried to access them. Her ex-husband, on the other hand, could access his half of the assets tax-free. Her 50/50 split cost her an additional $74,000 in taxes.

Had she met with a Certified Divorce Financial Analyst® before the divorce was finalized, she would have been in a better position to ask for a more equitable settlement. The role of a CDFA® professional is to assist clients and attorneys to understand how the financial decisions made today will impact the client's financial future.

Begnaud Wealth Management Group
of Janney Montgomery Scott, LLC
Amy Begnaud, CFP®, CDFA®
Gary Begnaud, CRPC®, CDFA®
701 E. Gate Drive, Mount Laurel
856-291-5019 | BegnaudWealthManagement.com
(Member: NYSE, FINRA, SIPC)

FINANCIAL ADVISOR
How much do I need to retire?
Regardless of someone's age, I always get asked, "How much do I need to retire?" How much someone needs to be comfortable in retirement is dependent on many factors. Are they entitled to a pension? Is their home paid-off? Do they have dependents? When are they looking to retire? What do they envision retirement to look like? At the end of the day, how much someone needs to retire ultimately comes down to how much they have, need, and want. There are many variables to consider when one is planning for and/or contemplating retirement. Each person or couple has very different obligations and spending habits, making the question impossible to answer without considering one's individualized situation. We are all different: our habits, our spending, and our savings. Hence, our need base is inherently different. This is why there are inevitable flaws in water-cooler talk that $1M to $5M is the magic number.
The steppingstone to determining how much you need to retire is to outline your current income and spending habits and how they may differ in the future. Remember to consider the need for future home improvements, vehicles, income replacement, health care, and of course inflation. You should work closely with your Financial Advisor to determine how much you need to retire. A financial plan is like a snowflake – there are never two alike.

Suzanne Schwester Sloan, CMFC®
UBS
501 Fellowship Road | Suite 302
Mount Laurel, NJ 08054
856-985-2043 | Suzanne.Schwester@ubs.com
UBS.com/Team/SuzanneSchwester
LAWYER
What happens if I get arrested?

If the charge is prepared on summons, you will not be taken into custody although, depending on the charge, you may have to be fingerprinted and photographed. If you are arrested on a warrant, you will be taken into custody and may be held in the county jail up to 48 hours before your first appearance. For most charges a presumption in favor of release exists. If, however, the prosecutor requests pretrial detention, the Court must grant that request and schedule a detention hearing which usually occurs within three days of the detention request. At the hearing, the prosecutor would be required to prove by clear and convincing evidence in those cases where a presumption of release exists that the defendant is either or both too great a danger to the community to be released or too much a risk of flight. In those cases where the defendant faces a possible life sentence, the burden of proof is reversed and the defendant must prove by a preponderance of the evidence that he/she is not at risk to flee and does not present a danger to the community. When a request for detention is communicated to the Court, the defendant will be held in custody until his/her detention hearing. Whether at the first appearance or the detention hearing the defendant is entitled to be represented by counsel.


Law Office of Robert N. Agre

Robert N. Agre, Esq. | Agre & St. John
4 East Kings Highway, Haddonfield, NJ
856-475-8514 |
RobertAgreLaw.com

LAWYER
What are the most important portions of your car insurance policy?
Most New Jersey drivers do not have enough Uninsured (UM) and Underinsured (UIM) coverage. These coverages are for the injuries you or your family suffer when injured in a car crash caused by a driver with no insurance (UM) or a minimal amount of coverage (UIM). You may buy UM and UIM coverage up to the limit of your liability coverage. I strongly recommend everyone carry at least $500,000 UM/UIM coverage to protect yourself and your loved ones should you ever be involved in a serious auto crash. The small additional premium is a very wise investment. Also, consider umbrella coverage with much higher UM/UIM coverages available from some insurance companies, such as Chubb.
Your choice of PIP coverage is also important. Make sure you DO NOT reduce the standard $250,000 medical coverage. Basic PIP comes with a wage loss benefit of $100 a week. Most of you earn more than that, so you must elect the option that matches your salary. The most you can get is $700 per week for 52 weeks or as long as the disability persists. Finally, even though it's expensive, please consider not choosing the "limitation on lawsuit" option.
I suggest you contact your insurance company to make these changes. If you are in the military or a veteran, you should switch to USAA. Feel to call me at 856.779.9500 if you need help navigating these choices. The consultation is free. We're here for if you or your loved ones are ever involved in a serious car, bus, or truck crash. Stay safe.
Mike Ferrara | The Ferrara Law Firm, LLC
601 Longwood Ave. State Highway 38
Cherry Hill, NJ 08002
856-779-9500 (office) | 856-495-3021 (cell)
mferrara@ferraralawfirm.com |
FerraraLawFirm.com

LAWYER
How do you spell Will? T.E.A.M.
When it comes to estate planning, "it's not just about valuables, but about values; not just about principal, but about principles." [Dr. Barry Baines, "Ethical Wills, Putting Your Values on Paper"] Transferring values and ideals, in addition to your monetary wealth, is an important part of leaving a legacy. In other words, what your children and grandchildren inherit should be more than just real estate, the family business, or stocks and bonds, but the value of hard work, respect for family traditions and recognition of one's heritage.

Creating an estate plan that serves your unique needs and reflects your beliefs and values requires a group of skilled advisors from a variety of disciplines. Sound estate planning is built upon a multidisciplinary approach among a group of professionals that work together as a team, with clear communication, established roles and a desire to work together cooperatively and collaboratively.

Our professionals are well versed in working with the accountants, financial advisors and bankers to provide each client the optimal planning experience. We pride ourselves in our holistic approach in planning for each client's goals and circumstances to reflect individual values, principles and objectives. We appreciate the accounting, investment and banking professionals with whom we have had the privilege to work and look forward to expanding and building those relationships.

Capehart Scatchard
Yasmeen S. Khaleel, JD, LLM
Renee C. Vidal, JD, LLM
Wills, Trusts & Estate Planning Group
856-234-6800 | Capehart.com
PALLIATIVE MEDICINE
What is Palliative Medicine?
According to Dr. Sara Pagliaro, director of inpatient palliative medicine at Samaritan, anyone living with serious illness can benefit from palliative medicine yet, according to the World Health Organization, only about 14% of people who need palliative medicine currently receive it.

Palliative medicine is the medical specialty that honors a patient's goals of care and supports treatment decisions. It helps relieve pain and symptoms caused by serious illness. It is an extra layer of support that helps provide the best possible quality of life throughout the course of illness. Palliative medicine addresses a patient's physical, social, emotional, and spiritual needs and is for patients with any serious illness such as heart, lung, kidney, or liver disease to name a few. Accessing palliative medicine early in the course of illness can help relieve symptoms, stress, and suffering from the time of diagnosis and through treatments to enable the best possible quality of life for the longest amount of time.

Samaritan's palliative medical team works with a patient's other health care providers and consultations take place anywhere a patient lives: at home, in a long-term care facility, in a hospice center, in the hospital, or physician office. Palliative medicine is the choice to help patients, and those who care about them, live their best life every day. Call Samaritan today to schedule a consultation.


Samaritan

Sara Pagliaro, DO

Director of Inpatient Palliative Medicine
Serving South Jersey
800-229-8183 |
SamaritanNJ.org
PLASTIC SURGEON
What is the hottest Plastic Surgery treatment in 2021?
Dr. Steven Davis, Double Board Certified Plastic Surgeon, says the hottest thing in Plastic Surgery for 2021 is combination therapy! We've been doing combination plastic surgery type treatments for a very long time, but it's becoming more popular!

Liposuction and a Tummy Tuck: People have lost weight and are getting into better shape or they've had multiple pregnancies, and there's a lot of skin laxity. A tummy tuck can be done to make that extra skin go away, but what if you have some love handles or areas of fat around your bra line or back? Even by just removing the extra skin, you're really not going to get the shape of that 360 reduction that you're looking for. That's the perfect combination that we've been using for a while, but now even more so by doing some liposuction into the love handles, into the back and at the same time, reducing the extra amount of skin laxity.

Other multiple procedures might be combining injectables, or perhaps laser resurfacing and getting rid of fine lines and wrinkles, or just acne scars? As you may know, the world of plastic surgery continues to evolve. We're excited to share with our patients the possibilities behind a combination of cosmetic procedures for both men and women! We want to help our patients look good and feel great in their own skin. Learn more about your options by scheduling a complimentary consultation!


Davis Cosmetic Plastic Surgery
Dr. Steven L Davis, Double Board Certified
Chief of Plastic Surgery Jefferson Health
Cherry Hill, Northfield, Philadelphia
856-424-1700 |
DavisCPS.com
REAL ESTATE AGENT
Why is now the perfect time to sell my home?
The real estate market is HOT! Many home sellers have taken advantage of the historically low inventory and have sold their home for 1000's of dollars a over asking price. Something every homeowner who's been thinking of moving could be doing too. While many listings are receiving multiple offers within hours of listing, make no mistake that preparation and staging are still KEY FACTORS when promoting your property. Showing off your home's key features, updating amenities and improving the condition are imperative for optimum presentation and a greater likelihood of an escalated offer price. I offer light staging ideas for the best reflection of your home's floor plan and space utility. Buyers are closely watching mortgage interest rates, as one of the determining factors in affordability. Likewise, sellers who are looking to purchase, will need to consider their ability to purchase prior to selling their property. This will afford them a much smoother transaction and the added luxury of introducing a fully prepped and staged home to market. While the current pandemic has altered many home buyers' time frames, the wave of buyers seeking suburban and more spacious rural areas has not gone unnoticed. As we continue to navigate this market, we are making sure all necessary precautions are being met and handled with care to assure your family's safety while in the real estate market.
So before we get into the Spring Market let's talk about how I can market and sell your home for top dollar.


RE/MAX
Bernandette Augello | Realtor
5100 Route 42, Turnersville, NJ
609-929-7500 |
BernadetteAugello.com
REAL ESTATE BROKER
What upgrades are buyers looking for?
Today's homebuyers want it all. COVID-19 Stay-at-home orders forced people to work, learn and entertain themselves at home. Those moments of uncertainty have created new desires for their future and today's buyers are considering all those things when they are looking. They want homes that have land, space, and privacy.
With buyers spending much more time at home, they want more space to spread out, with a place to spend time with their kids and a place to get away from the kids. Homes that have home offices, finished basements, and outdoor entertainment areas are those homes that buyers are gravitating towards.
When it comes to luxury upgrades, buyers want all the "bling." They expect furniture grade cabinets, granite countertops, hardwood floors, custom trim packages, upgraded lighting packages, top of the line appliances, master suites with custom closets and "spa-like" master bathrooms. They are looking for backyard oases for entertaining that have decks or patios with outdoor kitchens and in ground pools. Homes with private backyards are even more desirable. Smart-home automation features are also in high demand in today's market.
When a home has it all, it sells instantly. Homes that have some of these amenities, but also have additional potential like an unfinished basement, or a large private backyard, also sell quickly.
Nancy Kowalik Real Estate Group
Nancy Kowalik | Broker/Owner
46 N Main Street, Mullica Hill, NJ
856-478-6562 |
SouthJerseyTeam.com
REAL ESTATE BROKER
Why is now the best time to sell my home?
Inventory is at an all-time low. It's not if your home will sell, but how quickly and for how much over asking price! With interest rates being so low (often under 3% for a traditional 30-year mortgage), the buyers' pool is outpacing the supply of homes for sale. There are more first-time buyers, and many people "buying-up." The inventory factor is also influenced by the volume of new home construction, which is currently down in our localized market. Therefore, the normal economic forces of supply and demand are making the sales market HOT. In the current market, listings are getting multiple offers, and I'm seeing closing prices as high as $25-$30K above the asking price." If you're considering selling, now is the time to "cash-in". My advice: Just get it on the market, even if you think it's not quite ready. You'll be pleasantly surprised!. For those who can make it work, you may want to consider temporary housing for a year or so to ride out the market current highs. Then make a smart purchase as you look to downsize or reinvest. Contact our premier boutique real estate team. We can share examples of the great selling success our clients are seeing, and discuss helping you "cash-in" too! Contact us today!


Romano Realty
Gina Romano | Owner/Broker
Serving South Jersey
856-434-4050 | RomanoRealty.com