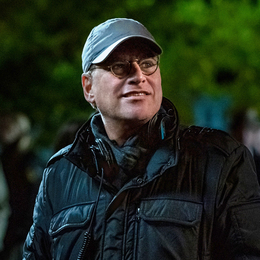 The Showman
Master storyteller Aaron Sorkin creates worlds and characters viewers will never forget.

Aaron Sorkin revealed the inner workings of the White House on The West Wing. He gave a behind-the-scenes look at a military tribunal in A Few Good Men. He showed how Facebook changed the world in The Social Network. Most recently, in The Trial of the Chicago 7, the 59-year-old writer-director created a film he describes as "part court drama and part thriller" about historic events that echo the civil disobedience and social unrest of 2020.
The Trial of the Chicago 7, which is currently streaming on Netflix, tells the story of seven defendants accused of conspiracy and other criminal charges in the aftermath of riots around the 1968 Democratic National Convention. The film's A-list cast includes Sacha Baron Cohen (the Borat films), Eddie Redmayne (The Theory of Everything), and Frank Langella (Frost/Nixon). Sorkin's desire to make the film arose from a 2007 visit to the home of another Hollywood legend: Steven Spielberg.
"Going to [Spielberg's] house on a Saturday morning was not something common for me," Sorkin recalls. "But he invited me, talked about his movie idea, and I told him to count me in, because what writer wouldn't say yes to him? As soon as I got in my car, I called my father and said, 'Dad, was there a crazy conspiracy trial that happened in Chicago in 1969?' I didn't know anything about it."
We caught up with Sorkin to discuss the parallels between past and present, the crisp dialogue that has become his signature, and what it's like to have "the best job in the business."
Q&A
What was the goal of telling the story of the Chicago Seven?
It's not a documentary, and it's not intended as journalism. This is a painting, where journalism is a photograph. The script didn't change to mirror the times; the times changed to mirror the script. … When I started out, I had the 21,000-page trial transcript, I read a dozen books about the riot and the trial, and spoke to one eyewitness—Tom Hayden [who has since died]. It was from Tom that I got a sense of the friction that existed between him and Abbie Hoffman. But with all this information, I still didn't quite know how to make it much more than a dramatized Wikipedia page.
I saw [the story] as three parts: the courtroom drama of the trial itself; the evolution of the riot and the ways in which a peaceful demonstration can quickly turn violent; and the story of Tom Hayden and Abbie Hoffman, two men cut from very different ideological cloths, yet forever bound by their goals and the experiences they shared.
Do you see parallels between what we saw in 1968 and what has been happening in 2020?
Suddenly protestors are met with tear gas, riot clubs, and federal troops. Watching the [2020] footage every night of protestors clashing with police, it looks exactly like 1969. Even the struggle between the more moderate and more progressive wings of the Democratic Party seem to mirror the friction between Tom and Abbie.
You are known for your rapid-fire dialogue in The West Wing and other productions.
It's funny, I didn't know that I wrote faster-paced dialogue than is common until people started telling me this. It was just the way that I wrote. I started going to plays with my parents at a young age, and I continue to care about what a line sounds like and what it means.
How did The West Wing become a TV show?
It was really an accident at a time when being timid paid off. I never thought about writing for TV. I was comfortable being a playwright and did some screenwriting. But I was invited to what I thought was an informal lunch with TV producer John Wells (ER and Third Watch) and walked in to see several Warner Bros. executives. … The night before, a writer friend suggested that my movie The American President would make a great TV show if it was geared to senior staffers at the White House. They asked me to pitch them at the lunch, and that was my pitch.
What was your aim when you wrote The West Wing?
I would write a West Wing episode in the hopes that it would do justice to the cast sitting around the table. … I sprinted to work every morning. I knew I had the best job in show business. I was thinking about a workplace show in this unique workplace where the people are as dedicated as doctors on the medical shows or police and lawyers on a police drama. I wanted to show the minutes before and after what we see on CNN. It became more aspirational about a man who is not only the leader of the free world, but also a devoted father to his adult children.


Click here to subscribe to the free digital editions of South Jersey Magazine.

To read the digital edition of South Jersey Magazine, click here.
Published and copyrighted in South Jersey Magazine, Volume 17, Issue 8 (November 2020).

For more info on South Jersey Magazine, click here.
To subscribe to South Jersey Magazine, click here.
To advertise in South Jersey Magazine, click here.