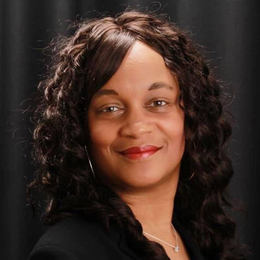 Helping Those Who Help Others
Since 2006, the Non Profit Development Center of Southern New Jersey has been supporting charitable organizations through education, connection and celebration.

Although originally from Philadelphia, Nicole Alisha Nance has spent the majority of her life on this side of the bridge and has grown to love South Jersey. Like any true native, she has developed a chip on her shoulder about the way our region often gets overlooked—and she is ready to do something about it.

With over 30 years of experience in the nonprofit community, Nance has long been an advocate for underserved segments of the population, particularly in her adopted hometown of Camden. In her new role as executive director of the Non Profit Development Center (NPDC) of Southern New Jersey—which she assumed in February—she is excited to extend her influence even further.

"I say this humbly, but I want us to become the premier hub for helping nonprofits in South Jersey," Nance says. "A lot of times, South Jersey kind of gets left out, in any field: politically, in the religious circle, in the nonprofit circle. North Jersey always gets the bigger piece of the pie when it comes to funding, resources, even visibility. South Jersey has been left on the backburner too many times so I want to change that.

"I want people to know there's a large nonprofit community within South Jersey that already exists. I'm not trying to reinvent the wheel; I just want to make them visible and help them connect. Our theme is to educate, connect and celebrate, so that's my goal."

Nance is the latest in a long line of local influencers who have brought their skills to the NPDC. A collection of community leaders founded the all-volunteer organization in 2006 behind the idea of supporting the area's various nonprofits in a multitude of ways. Its mission is to enhance these charitable groups so they can better serve their clients, whether that be the homeless, veterans, at-risk youth or any other focus group.

Haddonfield resident Michael Willmann was one of the founding members of the NPDC and continues to have an impact. He has been a member of the board of directors since its inception and was the interim executive director prior to Nance's appointment.

"As with a lot of good ideas, there was a large number of people involved in this one," he says. "I think what we shared and had in common was we had all been active participants in lots of nonprofit enterprises, and we had the individual realization that something was missing. A lot of us have felt that South Jersey was a classically under-researched part of the state. … So we came up with an organization whose purpose was not to feed the hungry or save children who were in jeopardy, but to actually help all of the organizations that do that."

Willmann has built important relationships through the years as a lawyer, journalist, college instructor and marketing executive. In the early days of the NPDC, he was able to get TD Bank on board as a presenting sponsor through Rob Curley, the market president for South Jersey.

Other affiliations followed, including Archer Law, Rowan University, New Jersey American Water, Republic Bank and Wells Fargo.

"The key supporter over the years, from the very beginning, has been TD Bank," Willmann says. "I told Rob Curley what we were trying to do and that we wanted to lean on their name because we hadn't existed and people didn't know who we were. I said if TD would agree to be the presenting sponsor of our programs, people would take us seriously. Rob was nice enough to acquiesce to that request and TD has been a key financial supporter over the years. … We have also benefitted from true financial support from more than 20 different organizations."

Education is at the forefront of the NPDC's mission, as it focuses on helping nonprofits acquire the skills and knowledge they need to run their organizations smoothly and efficiently. The NPDC has created a curriculum of 20 different workshops that it presents through partnerships with Camden County College, Salem Community College, Rowan College of South Jersey and the Burlington County Chamber of Commerce.

Those opportunities will even be available this fall if the COVID-19 pandemic persists, as the NPDC has joined with Camden County College in offering the workshops virtually through Zoom conferences. "We try to find ways to deliver these workshops to people who will find the information valuable," Willmann says. "I think it's one of the key things that we do."

Another major component is connecting nonprofit leaders to each other or to potential financial backers. It hosts events and networking opportunities throughout the year and is still doing so even with social distancing guidelines in place, again with the help of technology.

"A lot of times [nonprofits] need resources or funding; sometimes they need visibility," Nance says. "I was just on the phone with a nonprofit in Pitman. They're a small organization and they've been in existence for over 30 years, but they just don't have the visibility. Having that connection with us can help bring that about for them."

Finally, NPDC embraces the celebration of local nonprofits by recognizing their achievements. The eighth annual Nonprofit Organizations Awards Celebration and Dinner is the highlight of the yearly calendar and will be held on Oct. 8 at Adelphia in Deptford after the original date was postponed due to the coronavirus.

"I'm really big on that," Nance says. "It's important to me that people feel good about what they're doing. A lot of times people volunteer and they even make it their life's passion to help others. They get accolades sometimes, but more times than not, they do not. … Thank you goes a long way."

There are more than 10,000 nonprofits in South Jersey, and many have benefitted from reaching out to the NPDC, including Success 1st, whose mission is to help educate, encourage and equip youth to make good decisions that lead to healthy outcomes. Carlotta Jones, the president of Success 1st and the mother of founder Sharnice Jones, was looking for her board to receive guidance on strategic planning when she found the NPDC online.

"We looked at a lot of different options, but we are a 100 percent volunteer, part-time nonprofit—nobody gets paid," Jones says. "Our budget is really small, and we try to put everything into the program to support the youth and the goals that we have. It just seemed like there was not an organization out there that could do a strategic training for us for the budget we had available, but they were willing to work within our budget. … Their willingness to work with such a small organization was huge."

Willmann and fellow board members Les Cohen and Ira Weissman met with Jones and her staff at Margaret E. Heggan Library in Washington Township for a full-day session.

"I believe I spoke with Mike initially, but when the day came for the event I was very surprised to find three people there to help provide the training," Jones says. "That was definitely more than I anticipated and I was pleased. We came prepared with a light breakfast, but they actually came in with breakfast items too. Who does that? It was the little things like that, and the effort to go above and beyond that stood out."

Jones says the nonprofit community in South Jersey is tight-knit and its leaders are often in communication. She recommends others in a similar situation to visit the NPDC website at NPDCSNJ.org and see what benefits are available.

"If you're looking for an opportunity to grow your nonprofit and get some strong insight and be able to do so within the constraints of your budget, you should look into it," she says. "It was particularly important to us to have someone who understood that while we're not large, we're absolutely valuable and have a lot to offer."



Click here

to subscribe to the free digital editions of South Jersey Magazine.



To read the digital edition of South Jersey Magazine, click here.

Published and copyrighted in South Jersey Magazine, Volume 17, Issue 4 (July 2020).

For more info on South Jersey Magazine,

click here

.


To subscribe to South Jersey Magazine,

click here.


To advertise in South Jersey Magazine,

click here.