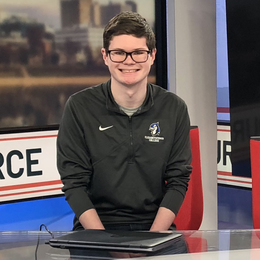 Names to Know
Local people achieving big things in South Jersey and beyond.
Eric Schubert
A freshman at Elizabethtown College, Schubert has turned his passion into a lively business. The Medford resident started ES Genealogy, a business that helps thousands of people all over the country trace their roots and ancestry. Before he graduated from Shawnee High School, Schubert had over 500 clients, including people seeking an understanding of their family tree or looking to find more biological family members.

Kristen Rivera
While the world shifts its focus to the current pandemic, homelessness and the opioid epidemic have been pushed to the back burner. But this Bellmawr resident is still looking to help. Rivera and her husband load up their truck a few times every week and make stops in Camden and Philadelphia's Kensington neighborhood, handing out sandwiches, clothes and medical supplies for those suffering from opioid withdrawal.
Maureen Barrett
Barrett, a seventh-grade teacher at Thomas E. Harrington Middle School, has been awarded a scholarship by the Association of American Educators Foundation. She will use it to attend the National Marine Educators Association's annual conference and she hopes to bring her knowledge back to Mount Laurel to enhance her marine science lessons. Barrett teaches science, technology, engineering and math classes.
Jeffrey S. Dunlap
Dunlap, who started out his career in the Palmyra Police Department, has risen through the ranks in law enforcement and now has the title of chief of detectives for the Camden County Prosecutor's Office. He oversees all law enforcement units at the county agency. With a vast career, Dunlalp joined the prosecutor's office as a detective, as well as being a member of the FBI's Violent Crime Task Force. He was then promoted to sergeant, lieutenant and captain before becoming chief.
Jillian Nessler
Nessler, a 22-year-old Marlton resident, has spent the past year fundraising, raising awareness and searching for a kidney for her father. Her dad Tom has been battling polycystic kidney disease, a disease that both Nessler and her brother have. Although Nessler and her brother are unable to donate a kidney to their father, they are optimistic he will receive a transplant. The family has high hopes and began raising money to help oversee the medical expenses for after the surgery.
Claudia Engelhardt
As the Miss New Jersey Collegiate 2020 winner, Engelhardt aims to use her platform to raise awareness for BRAVE, an anti-bullying campaign that stands for "building respect and valuing everyone." Since she was a young girl, the Mount Laurel resident has been performing in pageants, teaching her how much good can come from them. She wants to bring BRAVE's values to the Lenape Regional School District and emphasize, especially to the younger kids, how to treat each other with respect.
Do you know a local person who is doing great things? Let us know by emailing
Sydney@SouthJersey.com

.


Click here to subscribe to the free digital editions of South Jersey Magazine.

To read the digital edition of South Jersey Magazine, click here.

Published and copyrighted in South Jersey Magazine, Volume 17, Issue 2 (May 2020).

For more info on South Jersey Magazine, click here.
To subscribe to South Jersey Magazine, click here.
To advertise in South Jersey Magazine, click here.