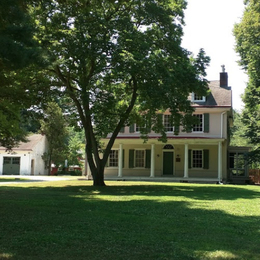 Go Figure!
Numerical happenings in South Jersey.
$23 Million
Amount that the Lenape Regional High School District will lose in funding over the next seven years as part of the state's new funding formula law.
$1.5 Million
Amount awarded for four new buildings to be added to Cherry Hill's Croft Farm as part of a construction and renovation project.
$437,483
Amount it will cost to open a memorial in Gloucester Township to remember victims who died from a drug overdose.
$233,000
Total amount raised at Samaritan Healthcare and Hospice's annual Ruby Gala for services that benefit seriously ill patients and their families.
$4,681
Amount awarded in grants to the Tabernacle Fire Company No. 1 by South Jersey Gas as part of the utility's First Responders Grant Program.
$6,200
Total amount granted to six educators by the Haddonfield Educational Trust for their projects and activities that support, supplement or enhance curriculum.


To read the digital edition of South Jersey Magazine,
click here.


Published and copyrighted in South Jersey Magazine, Volume 17, Issue 1 (April 2020).

For more info on South Jersey Magazine,
click here
.

To subscribe to South Jersey Magazine,
click here.

To advertise in South Jersey Magazine,
click here.