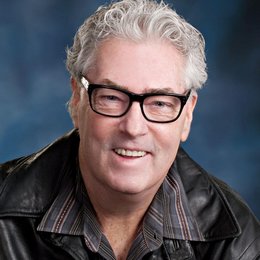 A Solute to October
October is my wife's favorite month on the calendar. So here's my salute to the month that used to be the eighth month of the year centuries ago. (Just for the record, and just to prove what a dope I am, I never put it together that it got its name from "octo," the Latin word for "eight," despite the fact that I was an altar boy for four years and regularly used the phrase "dominus vobiscum." And please don't ask me what that means.)

So here are the first things that come to mind when I think of October.



Halloween


Look, I have written three full-page articles about Halloween for this publication, so I'm not going to write another. Let me simply state that after Christmas, it has proven to be my favorite holiday of the year. And I'm not sure if it's even a holiday.

Foliage
Woody Allen has a great line that I've always loved. "I'm two with nature." Well, that's me. Hiking, mountains, open prairies—that kind of stuff has never been my thing.

But I love foliage. Now, I know what you're thinking. We live in South Jersey for Pete's sake. It's not exactly the Poconos. I swear, however, that although Route 55 has a cool foliage display in October, I don't have to walk farther than my mailbox. You see, there's this little tree that grows right over it that just displays the most beautiful colors every day. And every afternoon when I stroll out to retrieve the mail, the hues change ever so slightly. I have huge front and back yards that frankly I don't even want, but I love that stupid little tree.



The World Series


OK, so the Super Bowl has completely surpassed the World Series. So has the NBA Finals, to tell the truth. But I still love the Fall Classic. Maybe it's an age thing, but I'm old enough to remember when Sister Mary Rose (Sister Hannibal Lecter as she's known today) brought in a transistor radioin the afternoon so we could all listen to the game. The odd aspect of the World Series is that as a kid it was a September event; now it's an October contest that occasionally creeps into November. That's three months.



Columbus Day


As a kid I used to love to go over to my Aunt Marilyn's house. (Marilyn wasn't a "real" aunt, just the ex-wife of my dad's bookie.) Aunt Marilyn always had terrific homemade chocolate chip cookies, but also had these three little toy ships that were recreations of the Nina, the Pinta and the Santa Maria, the ships that Christopher Columbus sailed over when he came to America. She kept them in her china closet and always took them out and let me play with them. I swear to you these ships are the absolute first things that pop into my mind when I think of Columbus Day.
Today, the name Christopher Columbus seems to cause huge arguments over whether he actually discovered America to begin with and whether or not Columbus Day is a day where you get off from work.

Yom Kippur
Now I'm not Jewish, but back in the day when I was a part-timer at WIP struggling to get a full-time gig there, I used to look forward to Yom Kippur because the Jewish hosts would take a day off. Which meant there might be a shift for me.

My good pal and fellow WIP host, Rob Charry is Jewish, and whenever I call him he answers the phone by replying, "What's up Big Daddy? Must be a Jewish holiday coming up." I know very little about organized religions, but when I pressed Rob for more info, he basically informed me that Yom Kippur is mostly about atoning for your sins. When I asked Rob, "What sins?" he yelled back, "Damn if I know!" I laughingly related to this because as a boy when I had to go to my first confession, I didn't know what sins I had committed. So I told the priest, "Bless me Father, for I have committed 90 venial sins and 60 mortal sins." Father Conroy freaked out and screamed at me, "Boy, what sins did you commit?!" And I said, "Damn if I know."

Only I didn't say "damn."

Holiday Decorations
I used to get upset about places like the Cherry Hill Mall displaying holiday decorations before Thanksgiving. Now it seems they're going up before Halloween!

What's next? Holiday decorations before Labor Day? Holiday decorations year round?

John Lennon's Birthday
What a shame that I remember his birthday—Oct. 9— every October. Some dirtbag with a gun ended John's life at 40 for no reason whatsoever and now that has permanently made this a sad, sad day for me. It's just not right.
Lennon died at 40 and without a doubt he still had many a great song inside him. And that's just me being selfish. As a man he had a wife and kids to raise and a life to lead. I have no right to want anything else out of him. He'd be 78 this month.

My good pal Tommy was actually playing a John Lennon-composed Beatles song ("Tomorrow Never Knows") when the news broke, and to this day he has never played that song again.

By the way, you might have noticed that I referred to Lennon's killer as a dirtbag. I will not use his name in print and have never said his name on the air because that's exactly what he wanted. And I'm beginning to notice that a few other radio and TV stations are starting to do the same. Good.

Oktoberfest
I've never been to Germany, but I went to an Oktoberfest party once in South Jersey's Berlin and I never drank so much beer in my life.

Roctober
I called friends who once worked at WMMR and WYSP (when it was a music station) and both claimed they coined the term "Roctober."
So here's to the both of you.

To read the digital edition of South Jersey Magazine, click

here

.



Published (and copyrighted) in South Jersey Magazine, Volume 16, Issue 7 (October 2019).

For more info on South Jersey Magazine, click

here

.
To subscribe to South Jersey Magazine, click

here

.
To advertise in South Jersey Magazine, click

here

.