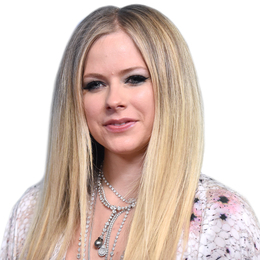 Back in Action
Singer Avril Lavigne talks about her upcoming tour, her biggest struggles and her performance with Shania Twain at the young age of 15.

At age 16, Avril Lavigne rose to stardom after signing a record deal worth $2 million. Hits like "Complicated," "Sk8er Boi," "I'm With You" and "Girlfriend" gave a new edge to MTV's daily rotation,and her trademark look of tank tops, neckties, pink streaked hair and dark eyeliner quickly earned Lavigne the label "Pop Punk Queen."

Now, after a six-year hiatus from performing due to her Lyme disease diagnosis, the Canadian pop rock singer, songwriter and actress is back with a new album titled "Head Above Water" and touring the country with a stop in Philly on Oct. 11. Her new image represents the singer's growth, but her material still shows a connection to her roots and an unmistakable excitement to be back in the music scene. South Jersey Magazine spoke to Lavigne about her latest album and her highly anticipated "Head Above Water" tour.

"Head Above Water" is your first studio album in about six years. How does it feel to be able to get more of your work out there to the public after your hiatus?
It's been really great to release the album because it's been three years writing the songs and taking my time making it. It's really close to me with all the songs coming right from theheart. It felt really great especially after everything I went through with my health battle. So to be back with music, and music is such a big part of who I am, the whole experience has been really incredible … and now it's like booking a tour and shooting videos and doing it all again. It's been really special and all so meaningful.

Speaking of your health battle, how has Lyme disease impacted your musical career?
It forced me to have to take all this time off—years off—but it made me realize how much I do love music. Having a break like that and going through a lot of hard stuff, I ended up writing a lotof songs about different things I went through over the past few years that were really difficult for me. I think as an artist, I hate to say it, but when you go through hard stuff, you pull a lot of material out of it. Now [it's time to] celebrate that I have my life back and know that I can still do music, that I can write, that I can record and shoot videos and do tours. I'm feeling really grateful and something I obviously have to always maintain is myhealth now and being extra careful and cautious.

You created The Avril Lavigne Foundation; can you talk a little bit about that?
I've had the foundation for years before [being diagnosed with Lyme disease] focusing on people with disabilities or a serious illness. When I got Lyme, I was like OK, now I really want to focus on Lyme. So I partnered up with LymeLight and Global Lyme Alliance and basically my foundation works with them. They raise funds and bring awareness to Lyme disease.

Was there any type of motivation that got you back into music and into writing, and if there was, what was it?
I just realized how much I loved music and how much music is such a big part of who I am. Without even trying I started writing all of these songs while I was recovering and they were all coming to me and then I was like wow, [looks like] I'm making a record. We all have home studios and stuff now, everyone does. … At the time I was with Chad [Kroeger] so he was helping me lay down tracks and ideas for the songs I was writing and it literally just happened. I was like OK, this is who I am and what I need to do. … Celebrating music and celebrating life and the whole process is really healing and [I'm] excited for the tour because I'll play the old songs and the new songs, and I feel like the show will be an emotional journey, and show where I'm at today and then get to look back at the past and I think it will be really diverse.

So one of your tour stops is in Philly. Do you have any connections to Philly or South Jersey?
Philly, I mean, I've been going there my whole career. We usually go there every tour. I always find that the audiences are really big music lovers. I can feel that there and it's just always been really good so I think it'll be a really good show. When you have big music lovers like that, you can really feel their energy up there and they give you energy.

I mean, there really is nothing like Philly.
I know! … Every time we're there we order Philly cheesesteaks to the tour bus.

Regarding the tour, do you have any backstage rituals before you go out on stage?
Not really, I just take it easy and then I do vocal warmups, drink throat coat tea before and the entire time that I am onstage. Warming up, and in the morning it's usually yoga, stretching and stuff because when you're traveling into different cities every day; you have to really take care of yourself. Eating healthy, juicing, all that fun stuff, yoga … keeping a balance.

You performed with Shania Twain at the age of 15; what was that experience like? How did it propel you to where you are today?
It was so cool because I won this contest for a radio station. … I sang with her on stage in front of 20,000 people, this packed arena, and I walked out on stage and all I remember thinking is I have to do this, I have to do this. I really, really want this. I'd been working really hard and then I felt that. Literally two years later I was on that stage, my own show, sold out. That's crazy.

You've obviously influenced so many current artists. Which artists or performers inspired you from when you were just getting started to now?
It's interesting because I started singing in church, so I was singing gospel music. Then I started performing at fairs, so I was singing country music; I was singing Dixie Chicks, Faith Hill, Tina Carter, and then I was singing Anne Murray and all of these different genres. I got into high school and I was like, um, yeah I don't really want to sing that stuff anymore. I started listening to cool bands like Green Day, Blink [182] and Novak and whatever. It kind of just started to be like, OK, what do I like musically? What type of songs do I want to perform. And then it turned into what I turned into on my first album with songs like "Complicated;" "Sk8er Boi" was sort of this mashup and then you would get a ballad like "I'm With You," it's diverse. There was like little pop, little rock, little folk, little ballad mixture. The album was diverse. "Head Above Water," I feel like I go back to my roots where it's just like an album that's about the vocal performance. There's a lot of soul and heart and emotion and it's full of ballads. With this record, it really went back to my roots.

In the early 2000s, you had a certain image. How were you able to change your image, along with your music, but still keep that old fan base while bringing in new fans as well?
I think my fans have grown up with me and I've put out a lot of music and I've done a lot of tours and I've really put the time in to connect with the fans. This is my first break— time away—but I feel like people that really connected with me before, a lot of them are still there. Maybe this new album will bring in new fans. I'm actually really curious just to see what it's going to feel like now to be onstage, like what my audience looks like. I think it's still going to be really youthful and fun so kind of in a way the same vibe but maybe [a mix of ] older people and younger people as well.

What's your lyrical writing process like?
In between interviews I've been trying to write out a bridge right now. I'm sitting here with my notebook and like five pens in front of me and I sort of like to be alone and be at home and spend two/three days really sitting up in bed at night or going in the studio at night and thinking of lyrics. But now, it's like I try to push myself and write the best lyrics when I can. A lot of inspiration comes from stuff I go through.

Is there anything on the horizon for you after your tour?
We're trying to figure out if we want to keep going or put another song out, so yeah we're going to probably just keep going. I'm really looking forward to playing in Philly. I'm really looking forward to returning.