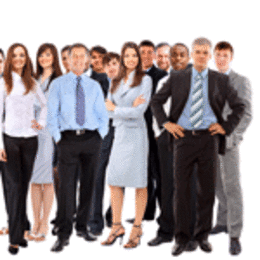 Power Players
There are the movers and shakers who make the front page of the local newspapers, and then there are the boldface names that dominate our society sections. But who's really pulling the strings? We took the lay of the land and came up with 40 names, spanning politics, business, education, health care, media, real estate and more. Here we present South Jersey Magazine's first-ever power list, packed with the headline makers, influencers, visionaries and philanthropists who are shaping our region and steering it toward the future.
REP. ROB ANDREWS
Democratic Congressman
A Congressman since 1990, Andrews is now in his 11th term representing the tri-county region in Washington, D.C. In 2008, he received the most votes of any congressional candidate in the state's history (more than 206,000), surpassing the previous record, which he also held. During his tenure, Andrews created the Applied Communications and Information Networking project in the city of Camden and secured federal funding for McGuire Air Force Base's alternative energy program, creating thousands of jobs along the way. Locally, he has been vocal in protecting taxpayer dollars, opposing projects like the Delaware River dredging plan. In Washington, Andrews is a go-to guy on workplace, education, budget and national defense issues.
MARLENE Z. ASSELTA
President, Southern New Jersey Development Council (SNJDC)
Since 1985, Asselta has grown the SNJDC into a powerful voice for South Jersey businesses both with­in the state and across the river. A registered lobby­ist, Asselta gives her organization's 700 members a voice in Trenton and Washington, D.C. Asselta has been advocating for South Jersey her entire professional life, paving the way for the marriage of good corporate citizenship and sound business policy. Among Asselta's latest initiatives is the Southern New Jersey Regional Economic Development Plan, a collaborative effort between all eight South Jersey county economic development directors to advise leaders in Trenton on how to help the state move beyond the current budget crisis.
J. MARK BAIADA
Founder and president, Bayada Nurses
By steadily growing his in-home nursing business—now one of the largest in the nation—since 1975, Baiada has demonstrated that profit and compassion are not mutually exclusive. And, he's made recovery, rehabilitation and elder care more pleasant for tens of thousands of senior citizens, adults and children, through his company's 13,000 caregivers working out of 170-plus offices in 18 states. His good works in the community include the Bayada Regatta. Held for nearly 30 years on the Schuylkill River, the regatta offers rowers with a wide range of disabilities the chance to compete in a challenging race. Earlier this year, Bayada also sponsored nurses and other caregivers to travel to Haiti to participate in earthquake relief efforts there.
LOUIS CAPPELLI
Camden County Freeholder Director
A lifetime resident of Col­lings­wood, Cappelli re­mains a leader in local economic development, serving as secretary of the Delaware Valley Regional Planning Commission—an organization tasked with coordinating development, transit, land use and other initiatives across nine counties. A former Collingswood School Board member, Cappelli was key in transforming the town's landscape in the early 1990s by helping to attract new businesses while making the arts a priority by leasing the Scottish Rite Auditorium, which now hosts nationally renowned acts. He was also at the forefront of the movement to make sure Campbell Soup remained based in Camden, ensuring South Jersey retained one of its landmark companies.
ANGELO CATALDI AND AL MORGANTI
Morning hosts, 610 WIP
What do you get when you mix sports, entertainment and a whole lot of banter? The most successful morn­ing show on local radio. But more than just making commuters laugh so hard they spill their coffee, Ca­taldi and Morganti set the tone for office water cooler discussions across our re­gion. The two Medford residents, who along with sidekick Rhea Hughes comprise 610 WIP's Morning Team, have attract­ed a loyal and vocal following in their years on the air. Cataldi, the ringleader and a former Philadelphia Inquirer columnist, has been a fixture on morning radio since 1989. Morganti, who conceptualized Wing Bowl, is also a regular on Comcast Sports­Net.
JOE CHILA
Mayor, Woolwich Township
As mayor since 2003, Chila is leading the fastest grow­ing municipality in the tri-county region. That means the decisions he makes now will impact his community for decades to come. Accordingly, the town­ship is emphasizing "smart growth," making sure that open space remains a priority and that sprawl is contained. A onetime member of the Swedesboro/Woolwich Board of Education, Chila is serving his second term as a Gloucester County Freeholder. He also serves on the executive boards of the New Jersey League of Municipalities and the New Jersey State Housing Authority Commission.
CHRIS CHRISTIE
Governor of New Jersey
It's been a dizzying ascent to power for Christie, who made his way from a Morris County freeholder in 1994 to U.S. Attorney for New Jersey in 2002, to governor in 2009—and now, just a year into his term, there are already rustlings about a presidential bid. In the first 11 months of his governorship, Christie has put his mark on everything from property tax reform to transportation policy to education. He's also turned his focus to rescuing Atlantic City, shaking things up in the casino district. And, he's become a darling of the national GOP for his budget-slashing ways; Republicans of the House have even consulted Christie on political strategy issues. Despite missteps like the snafu in his education department that may have cost the state $400 million in federal Race to the Top funds, Christie's juggernaut has so far been unstoppable.
JOSEPH F. CORADINO
President, PREIT
You may not know Coradino by name, but the next time you score a deal at Nordstrom, you just might have him to thank. That's be­cause, as president of Pennsylvania Real Estate Investment Trust (PREIT), he was instrumental in bringing the flagship store to the Cherry Hill Mall. Locally, PREIT manages a substantial proportion of our region's retail space, including the Moore­stown Mall, the Voorhees Town Center and the Cumberland Mall. Coradino leads more than 600 employees who lease, manage and market more than 38 million square feet of retail space across 14 states. His efforts to revitalize South Jersey shopping destinations have noticeably transformed the local economic landscape.
RUTH DIETZ ENI
Chairwoman, Dietz & Watson
Dietz & Watson may dominate the meat market in greater Philadelphia, but the Eni family—the Dietz descendents who now control the company—re­sides here in South Jersey. At 85, the chairman and face of the company, affectionately known as Momma Dietz, still works at Dietz & Watson's Philadelphia headquarters each day. She signs every check that's mailed out and, most recently, has become the face of the company through a major marketing push. A Penn grad who has devoted her life to growing the family's deli counter empire, Eni has also brought up her three children to run the company with her. Louis Eni is president and chief executive, Chris Eni is chief operating officer and Cindy Eni Yingling is chief financial officer.
DEBRA DILORENZO
President and CEO, Chamber of Commerce of Southern New Jersey
In 16 years as president and chief executive of the Cham­ber of Commerce of Southern New Jersey—representing 1,700 member businesses with nearly 350,000 workers—DiLorenzo's been hard at work fostering South Jersey's business climate. A respected voice in Trenton, in 2006, DiLorenzo spearheaded the delivery of a business plan for Trenton, focusing on how government could run more like a business—looking for efficiencies instead of strictly cuts. The state government adopted much of the plan, helping to save taxpayers an estimated $300 million. She's also a trustee of numerous organizations and foundations—the Virtua Foundation, The Richard Stockton College of New Jersey Foundation, Rowan's Rohrer College of Business Advisory Council—and a member of the Governor's Professional Sports, Entertainment & Gaming Advisory Commission. And, she served on the executive committee of Gov. Chris Christie's transition team.
DONALD J. FARISH
President, Rowan University
The sixth president in Rowan University's history, Farish has helped transform the tiny college once known as Glassboro State into a world-class education and research institution. Charting progress with an eye on the future, Farish has led tremendous growth on campus by way of several new academic facilities that were constructed earlier in the decade. He also was responsible for building a townhouse apartment complex, providing more housing for students, developing the South Jersey Technology Park and creating on-campus attractions that negated Rowan's reputation as a suitcase school, (where the student body fled each weekend). Off campus, he has worked with the Glassboro community to help revive the town, using Rowan as a springboard for downtown redevelopment through the $300 million Rowan Boulevard project. As well, the Cooper Medical School of Rowan University, which Farish has helped conceive, will transform the landscape of Camden, expand Rowan's reach and help bring South Jersey to the cutting edge of medical education. Although he will step down in 2012 at the end of his current five-year contract, Farish's impact will last well into the future.
GREG FILIPEK
Co-founder and director, Sora Holdings, LLC
Take a look at Glassboro's emerging Rowan Boulevard, and you'll see the fingerprints of South Jersey-based developer Filipek. His company, Sora Holdings, is a leader in a movement sweeping across the entire na­tion: walkable, self-contained communities that obviate the need for an automobile in day-to-day life. Specializing in college campus and downtown revitalizations, Filipek and his partner, Tom Fore, have brought New Urbanism to campuses and communities throughout the mid-Atlantic region, including the University of Pennsylvania's Wharton School. Filipek, himself a Rowan University alum, won the Rowan Boulevard job after wowing university officials with his vision of what a residential and commercial mixed-use campus could be.
DOUGLAS FISHER New Jersey Secretary of Agriculture
Fisher's previous career was as a supermarket owner and operator, so he knows a thing or two about fresh produce. It's only one reason he's a natural fit as the state's Secretary of Agriculture. But he also has a strong political background. Working his way up from Bridgeton city councilman to Cumberland County Freeholder to assemblyman in the Third District, Fisher was a key sponsor in bills to preserve farmland and open space in Burlington, Camden and Gloucester counties. Fisher is devoted to ensuring that the "garden" stays in the Garden State.
ALEXANDER HATALA
CEO, Lourdes Health System
In February, it was an­nounced that Hatala would be stepping down from the top post at the region's only missionary hospital—yet, 10 months later, Hatala is still firmly installed in his executive suite. Once he moves on, it will be to work on statewide initiatives for Lourdes' parent company Catholic Health East-New Jersey, which has a mandate to provide charity care when needed. Balancing the Franciscan Sisters of Allegany's mission to administer to Camden's sick and needy, against other priorities such as competition from other area hospitals means tough choices for Lourdes. But, as this year's chairman of the board of the New Jersey Hospital Association and as a member of the Greater Camden Partnership, Hatala is helping to make sure healthcare is accessible to all.
YOSHIO HASUNUMA
President, CEO and chairman, Subaru of America
As the head of Subaru of America, Hasunuma leads some 800 workers out of the carmaker's U.S. headquarters in Cherry Hill. While the new auto market fell 21 percent last year, Subaru drove its sales up 15 percent in 2009, and has accelerated that growth even further in 2010. Subaru may have just a 2.3 percent market share in the U.S., but Hasunuma—a 30-year veteran of Subaru parent Fuji Heavy Industries—has helped the automaker carve out a substantial niche, attracting loyal drivers in so-called Snow Belt states and working with 601 dealerships nationwide to push growth in the South and West of the country.
STEPHEN J. HOVANIAN
Principal, J.S. Hovnanian & Sons
From Cinnaminson to Clay­ton, J.S. Hovnan­ian & Sons has helped shape how South Jersey lives, building more than 6,000 homes across our region over the past 45 years. Stephen Hovanian, along with his brother Peter, is hard at work innovating our local new housing market. Rather than waiting for the market to thaw, the Mount Laurel-based developers are using a proactive business strategy that bases all new home sales on their pre-appraised value, rather than on the more arbitrary list price. That's paved the way for buyers, real estate agents and lendors to move forward more easily. Hovnanian is a past director, executive board member and president of the New Jersey Builders Association.
LEE HYMERLING, ESQUIRE
Attorney, Archer & Greiner
You might not know it, but if you've been divorced in New Jersey, Hymerling's fingerprints are somewhere on your settlement. One of the foremost ex­perts in matrimonial law in the state, the chairman of the matrimonial law department at Archer & Greiner has helped develop divorce law as we know it today. Quick to see the implications of the state's enactment of "equitable distribution standards" when he was just starting out at Archer & Greiner, he started the firm's family law department in 1970. He literally wrote the book on the topic—(1982's Forms for New Jersey Divorce Practice, which he co-authored)—and sat on practically every family law committee in the state. Hymerling has also been a member of the New Jersey Supreme Court Disciplinary Review Board since 1986.
GAIL KASPER
Life strategy expert
A self-help guru and motivational speaker, Kasper counts among her acolytes Fortune 500 executives, Ivy League administrators, professional athletes and other local and nation­al movers and shakers. If helping VIPs succeed constitutes power, then Kasper's got it to spare. The former Success magazine columnist, author and TV personality runs personal and professional development programs across the country, im­pacting her fans' business strategies and life outlooks. She also runs the Make a Decision to Win Foundation for challenged children and adults. And, as an animal rights advocate, she successfully lobbied for U.S. Bill 767, which paved the way for National Ani­mal Rescue Day.
BILL LAYTON
Chairman, Burlington County Republican Committee
Registered Democrats significantly outnumber Republicans in Burlington County, and yet—thanks in part to the strong county GOP machine—Republicans seem to keep bringing out the vote and notching wins in county, state and national elected positions. At the head of that machine is Layton, a lobbyist who has held the role for three years. The former New Jersey Republican State Committee Political Director and current Burlington County Republican Chair­man has even inspired a parody Twitter account: @Not­BillLayton. Thanks in part to Lay­ton, four of five county freeholders are Republicans, as are the sheriff, the three U.S. representatives serving the coun­ty—Jon Runyan, Frank LoBiondo and Chris Smith—four of the county's six state Assembly representatives and each of its three New Jersey senators.
ALDO LAMBERTI
Restaurateur
Lamberti may have grown up along Italy's Amalfi Coast, but he has made his mark in South Jersey. The restaurateur currently runs some of the most highly re­gard­ed establishments in South Jersey, Philadelphia and Delaware. Since open­ing his first restaurant in Cherry Hill in 1985, Lamberti has built his name into a trusted brand. Still hands-on, he's the first person to arrive at Caffe Aldo Lamberti each morning, and is active in the day-to-day operations of all his establishments. With over $1 million in inventory—some 15,000 bottles—the Cherry Hill location houses one of the largest wine selections in South Jersey, wielding considerable influence over the local wine scene. No wonder it racks up awards from Wine Spectator and Wine Enthusiast.
CHARLIE MANUEL
Manager, Philadelphia Phillies
We cheer the names Utley, Howard and Ruiz regularly, but we'd be remiss if we didn't give a special tip of the red cap to Manuel. Since becoming the Phillies' manager in 2005, he took a middling team to a World Series championship in 2008. Since then, he's become a local celebrity in his own right. The Haddonfield resident continues to be the most popular coach in Philadelphia sports—as evidenced by the crowds who turned up last season to see him do his radio show live from Ponzio's in Cherry Hill. Manuel is respected by his players for his easygoing leadership style, and adored by South Jersey fans for making the Phillies relevant once again.
JOHN J. MATHEUSSEN
CEO, Delaware River Port Authority
The Delaware River Port Authority has un­dergone intense scru­tiny follow­ing allegations of crony­ism and misuse of em­ploy­ee perks. Yet, the Sewell resident and the authority's chief executive so far remains in his role at the organization, with a mandate from Gov. Christie to act as a "change agent." The Dilworth Paxson attorney has held the top job at the DRPA since he was appointed by then-Gov. Jim McGreevy in 2003, weathering the change in administrations. But the former 11-year New Jersey Senator has been working without a contract since July; if he can remain in charge through 2011, then his political capital will make him well worth his weight in EZ Pass tags.
TRICIA MEULLER
Political director, New Jersey Regional Council of Carpenters
The only woman ever named political director of a New Jersey building trades union, Meuller has earned national recognition for her activism on behalf of workers and women, as well as her efforts as get-out-the-vote field marshal for John Adler and Frank Lautenberg. In 2007, Meuller was appointed to serve a year as the national political director of the United Brotherhood of Carpenters and Joiners of America. When she returned to South Jersey, the Obama campaign tapped her as New Jersey's director of Obama for America; South Jersey voted overwhelmingly for Obama. She has since returned to her post as the political director of the New Jersey Regional Council of Carpenters, a role she's held since 2000.
RICHARD MILLER
CEO, Virtua
As the CEO of Virtua, Mill­er has led the charge in transform­ing how hospitals do business. After steer­ing the hospital sys­tem through its inception—via the merger of Memorial Health Alliance and West Jersey Health System—he became one of the first hospital administrators in the nation to institute Six Sigma across a healthcare system. His focus has also been on advancing the use of technology in medicine across Virtua's four hospitals, a state-of-the-art health and wellness center in Washington Township, (another one is planned for Moorestown), and the under-construction healthcare cam­pus in Voorhees. A board member of the March of Dimes of Southern New Jersey and former chairman of the Arthritis Association Walk for Southern New Jersey and the New Jersey Hospital Association, Miller is also the on the board of the Southern New Jersey Chamber of Commerce.
DENISE MORRISON
Chief operating officer, Campbell Soup Company
After a decade at the top of the only Fortune 500 company based in South Jersey—with $7.586 billion in annual revenue—Douglas Conant is stepping down from his role as president and chief executive of Campbell Soup Company. Re­placing him will be Morrison, the recently installed chief operating officer and executive vice president, who will head global business for brands including Campbell Soup, Pepperidge Farm, Prego, Swanson and more. Morrison has been in the consumer packaged goods business for 35 years, working at companies including Procter & Gamble, PepsiCo, Kraft, Nestle and Nabisco along the way. The transition will take effect in July 2011.
GENE MULLER
Founder, Flying Fish Brewery
Thanks to Muller, what started out as a "virtual" brewery selling beer on­line in 1995 turned into South Jersey's very first sip of the craft brewing scene. The founder of Fly­ing Fish Brewery bottled his success in the years to come, eventually making the Cherry Hill-based brewery the largest in New Jersey. Twice, Flying Fish has been named among the state's fastest growing companies, and its recent Exit Series, which takes its inspiration from various stops along the New Jersey Turnpike, won acclaim from beer experts. Not only have Muller's beers turned up everywhere from area bars to Citizens Bank Park, but now his local brews are being enjoyed as far south as Florida and as far west as Nevada.
GEORGE NORCROSS III
Chairman, Conner Strong
When it comes to politics, many could argue that South Jersey's big­gest powerbroker is not an elected official, but rather this savvy insurance executive. Norcross' name carries lots of weight in political circles, especially with the Democrats—the major fundraiser and donor was the former chairman of the Camden County party (his brother, New Jersey Senator Donald Norcross, now runs the ship). The chairman of insurance giant Conner Strong, Norcross made his fortune while sitting on the board of directors for Commerce Bancorp. And, since 1990, he has served as the chairman of the Board of Trustees for Cooper University Hospital. His broad-based political involvement, deep pockets and ability, some say, to intimidate opponents, have made this son of a union leader a force to be reckoned with, not only here but also in Trenton.
DR. WILLIAM OWEN JR.
President, University of Medicine and Dentistry of New Jersey
When it comes to top docs in New Jersey, Owen is a key figure, given that he helms the largest medical school system in the country, the state's sixth-largest employer. Since 2007, Owen's leadership has helped determine the strategies for UMDNJ's many institutes and initiatives, including research on cancer, biology, women's health and stem cell science. Owen, whose background includes 12 years as a clinician, 25 years in academia and a stint as a corporate research scientist, has published 200-plus journal articles and book chapters, penned two books on kidney transplants and dialysis, and attracted $10 million in re­search grants. He's also president of the Renal Education Foundation and a medical advisory board member for the American Association of Kidney Patients.
SARAH PIDDINGTON
Interim director, South Jersey Technology Park
Today's startups just might be tomor­row's Fortune 500 companies—and no one supports these burgeoning businesses in our region more than Piddington. In May, Piddington became the interim director of the South Jersey Technology Park, the 188-acre site established by the Rowan University's Rohrer College of Business to help boost technology-based business in South Jersey. Helping to usher in economic development in the area is nothing new to Piddington, who regularly works with small and start-up businesses—both on and off campus. In addition to these responsibilities, Piddington serves on the boards of the New Jersey Business Incubation Network, the Entrepreneurs Forum of Southern New Jersey and the Nonprofit Development Center of Southern New Jersey. Earlier this year she was the recipient of the 2010 Business Advocate of the Year Award from the local chapter of National Association of Women Business Owners.
RAY RASTELLI
CEO, Rastelli Foods Group
Rastelli got into the meat business in 1976 as a 19-year-old college student, when he turned a defunct Oak Valley donut shop into the town's butcher shop. Now, 34 years later, his Rastelli Foods Group is one of the largest purveyors of beef and seafood in the world, serving nearly 10,000 restaurants and 80 countries around the globe, including many of our region's premier eateries. They even ship their products to military bases at home and overseas. With two facilities in Gloucester County, as well as one in Egg Harbor Township and another in Puerto Rico, Rastelli's reach is far and wide, but the company's latest venture—Rastelli Direct—allows you to order their food right to your front door.
LINDA ROHRER
Business owner and philanthropist
Rohrer, originally a Spanish teacher, found a home for herself in business—helping others find homes for themselves and their businesses. Since 1992, she has grown Rohrer & Sayers Real Estate in Haddon Township into a successful commercial and residential real estate company. A member of the Haddon Township Planning Board, commissioner of the Camden County Improvement Authority and president of the Haddon Township Democrat Club, Rohrer is also known for carrying on her family's philanthropic tradition as trustee of the William G. Rohrer Charitable Foundation, which she established in 1989 to honor her late father. Through the foundation, Rohrer combines her love of education and business, with large gifts to area colleges. She also takes an active role as a Rowan University trustee.
REP. JON RUNYAN
Republican Congressman
This former Philadelphia Eagle made headlines last month when he un­seated incumbent John Adler for the Third District Congressional seat. Now, he'll try to use his freshly won power to lower taxes, shrink government and, like the offensive lineman he once was, knock the Democrats off their footing. The football player-turned-Republican leader has lived in Mount Laurel for nearly 10 years and has made a positive difference in the local community, working with local charities ranging from the Special Olympics, the American Red Cross and the Juvenile Diabetes Foundation. A board member for the Alzheimer's Association of the Delaware Valley, Runyan's Score for the Cure golf tournament benefits prostate cancer research in our area.
STEVE SABOL
President, NFL Films
In 1964, Sabol got his start working as a cinematographer under his fath­er, Ed, the founder of Mount Laurel-based NFL Films. Decades later, Sabol is known as the face of the franchise and the visionary behind NFL Network. He's revolutionized not only how we watch football, but the very nature of sports broadcasting. He and his crew have taken home 100 Emmy awards for their work chronicling football, all while making sure the hub of NFL media activity stays firmly planted here in South Jersey.
KEVIN SBRAGA
Chef
Sbraga may not own a single restaurant in our area today—but all signs indicate that is set to change. The Willingboro native, has worked with some of the great culinary minds in our area, includ­ing Iron Chef Jose Garces and Georges Perrier. He showcased those skills for a national audience when he took home Bravo's Top Chef crown back in September. Thanks to the success on the show, the former chef at Rat's Restaurant in Hamilton is poised to open his first restaurant, currently weighing lo­cales in both Philly and South Jersey. While he's just in his early 30s, Sbraga has cemented his place as a premier cook who should be pleasing local foodies for years to come.
JOHN B. SHERIDAN
President and CEO, Cooper Health System
Sheridan has seen his hospital through some radical chang­es over the course of his tenure since February 2008, when he became the leader of Cooper Health System. Among those changes was the construction of Cooper's 10-story patient pavilion, which kicked off the largest single construction project in Camden for more than 30 years, and the creation of Cooper Medical School of Rowan University. All told, Sheridan will help shepherd the Camden's Health Sciences Campus through a nearly $600 million expansion. Sher­i­dan came to the healthcare field by way of law; he served as general counsel for the Carrier Clinic in North Jersey. He also serves on the Executive Committee of the Board of Trustees of the Greater Camden Partnership and the Camden Special Services District.
JAMES SIMPSON
Commissioner, New Jersey Department of Transportation
Our Transportation Trust Fund may be just about broke, but Simpson's clout is substantial, especially as Gov. Christie will have to pick and choose which transit investments he greenlights—or, as in the case of the Access to the Region's Core tunnel, kills. As a onetime tractor-trailer driver and a trained jet pilot, Simpson knows transportation inside and out. The former top gun in both the Federal Transit Administration, (as a George W. Bush appointee), and the New York State Metropolitan Transit Authority, Simpson also founded Spartan Solutions, an infrastructure management company. Since his January appointment, Simpson has helmed a "Clean Up NJ" campaign; he also plans to clean up the Turnpike Authority by increasing transparency and improving service. The chairman of NJ Transit and the South Jersey Transportation Authority is in charge of 17,000 employees and $2 billion in operating funds.
SANDRA SPADARO
Communication Specialist
The current president of the South Jersey chapter of the National Association of Women Business Owners, Spadaro has leveraged her snappy sense of smarts into helping area businesses get their messages where they want them. A speaker, voice-over artist and public relations specialist, Spadaro is well-known for her views on women in business. As the author of two books, Overcoming the Superwoman Syndrome and The Women's Handbook to Self-Empowerment, it is perhaps no surprise that she offers a seminar entitled, "Assertive Does not Mean Bitchy."
STEPHEN M. SWEENEY
President, New Jersey Senate
Representing the Third Legislative District, Sweeney was a staunch advocate for South Jersey long before taking the reins as Senate President earlier this year. A supporter of open space preservation, Sweeney has been instrumental in helping protect area farmlands from development. He also sponsored a new law that expanded the development of offshore wind energy, helping make New Jersey a leader in alternative energy. And, Sweeney fought for the rights of labor workers, crafted property tax relief efforts, and sponsored laws to raise the state's minimum wage rates and protect children from sex offenders. An ironworker by trade, Sweeney has served on the Gloucester County Board of Chosen Freeholders since 1997 and has been the Freeholder Director since 1998. There, he's been an advocate for consolidation of services and increased efficiency. He'll step down from the Freeholders position before the end of the year—though some suspect that will only free up time for a rumored gubernatorial bid.
DR. JOHN M. TEDESCHI
Pediatrician
Honored several times over as a Top Physician by South Jersey Magazine, Dr. Tedeschi has been one of the country's most prominent doctors for the past 40 years. He's both elevated standards of care in pediatrics and neonatology, and impacted the business of healthcare in our region. The nationally recognized pediatrician is the founder, chief executive and chairman of the board of Continuum Health Alliance, as well as Advocare, one of the largest pediatric healthcare providers in the Northeastern U.S. Currently he serves on The Cooper Health System Board of Trustees and in 2008 was appointed by then-Gov. Jon Corzine to New Jersey's Health Information Technology Commission. In 2009, The John M. Tedeschi Pediatric Institute at Virtua was launched. Today, Tedeschi is responsible for spearheading several new medical initiatives, philanthropic efforts and more, all while serving patients with offices in Collingswood, Cherry Hill, Hammonton and Washington Township.
DONALD TRUMP
Businessman
The Donald may have shifted his fo­cus away from Atlantic City—though he still retains a 5 percent ownership in the Trump-brand­ed resorts that line the Boardwalk—but that doesn't mean his presence isn't still felt in South Jersey. Since taking over the Pine Hill Golf Club late last year, Trump has generated quite a buzz with area golfers. He rebranded the course as the Trump National Golf Club Philadelphia and opted for the exclusivity of private membership. The move generated an instant spike in membership inquiries. The renovated clubhouse is also likely to become one of the area's most sought-after destinations for weddings and other social functions.
Published (and copyrighted) in South Jersey Magazine, Volume 7, Issue 9 (December, 2010).
For more info on South Jersey Magazine, click here.
To subscribe to South Jersey Magazine, click here.
To advertise in South Jersey Magazine, click here.