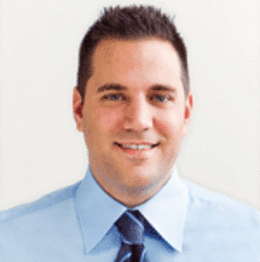 Holiday Presence
With so many gift guides out there, it ought to be fairly simple to find everything you need for your loved ones this holiday season. But, as we all know, it's never quite that easy. The frustration and stress surrounding holiday shopping has driven many to shop exclusively online, steering clear of retail districts until after the holidays. Call me old school, but I still find myself year after year stuck in those long lines—always, it seems, behind a person who will argue interminably over whether their purchase is ringing up for the right price. After all, it's worth it to shop South Jersey's own one-of-a-kind boutiques, and support the local economy.
Regardless of the inconveniences, I still look forward to this time of year for many reasons, one being the exchanging of gifts. I'm often more excited to give than receive, because I try to put a lot of thought into each present. Anyone could give you that gift card, but I try to knock your socks off—and, no, not by buying new socks. My fiancée Jacquelyn and I are getting married next June, so with the wedding bills piling up we have decided to limit our Christmas spending this year. It's a smart decision financially, but it remains to be seen if we actually adhere to that goal. Chances are she's already started stockpiling gifts; no doubt, soon I won't be far behind. The pull of the holiday spirit is just that strong.
Of course, giving gifts is only part of the season's celebration. The real present is being able to take some time out to enjoy your family. The material items we so closely associate with the season are really just symbols of our appreciation for one another. That's why, no matter how high your blood pressure rises, you still find yourself searching high and low for that last Nintendo Wii game or shuffling along a snaking department store checkout line. For those of us who show such strength, we stand in solidarity. And I think I can speak for all us when I say, "Can we please get a manager to the front register for a price check already?"
Kind regards,
Peter J. Proko
Editor-in-Chief
Published (and copyrighted) in South Jersey Magazine, Volume 7, Issue 9 (December, 2010).
For more info on South Jersey Magazine, click here.
To subscribe to South Jersey Magazine, click here.
To advertise in South Jersey Magazine, click here.