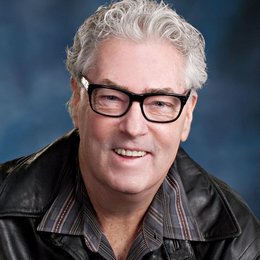 Meet the Lovely Couples
I know guys are never supposed to admit that they like a romantic comedy. Guys like car chases and explosions. It's a generality, but more often than not, it's true.

Or maybe men like seeing the dude get the girl at the end as much as women do and they just don't want to admit to it. Sort of like admitting you're a Barry Manilow or Coldplay fan. (I do like Coldplay by the way.)

But there's one romantic comedy that I've seen a dozen times and that's When Harry Met Sally. I really dig the interviews with the couples who discuss how they met. I love listening to how people hooked up.

So here's my little South Jersey version.

PAT & MIKE
Pat was a freshman cheerleader for Gloucester High and Mike was the senior quarterback. Geez, how much more of a cliché can we get than that?

Years went by and they bumped into each other again at Ferry's Slip Inn in Gloucester City. It turned out that Mike and Pat had some mutual friends and Pat wanted to at least introduce herself, but there was one little problem. Pat's girlfriend had eyes on Mike also. So Pat backed off because of that stupid code.

They were both in their early 20s now and they wound up back at Ferry's Slip Inn. (Must be a real romantic place.) Pat was standing at the bar, smoking a cigarette, she was "kind of" with a guy, when Mike walked up, yanked the cigarette out of her mouth and said to her, "What are you doing with this guy?"

They ended up in a booth with a bunch of friends and Mike made sure he sat next to Pat. At one point Mike put his hand on Pat's leg and it was right there, that instant, that sparks flew. "I knew right then he was the one," remembers Pat. Still, when Mike asked Pat for her number, she playeda little hard to get and (you will never hear this expression again) told him, "My number's in the book."

Well, Mike dug the number up, and their first date was at the Pub Restaurant at the Airport Circle where Mike said, "You know it's my birthday, am I going to get a birthday kiss?" Needless to say, he got that kiss and today they've been married for 34 years with three beautiful daughters living in Mullica Hill.

And guess what? It wasn't Mike's birthday.

SCOTT & GABRIELLE
Scott was living in Westmont and working for Sears security at the Deptford Mall. He was 22. Gabrielle was 18 and wrapping up her senior year atWashington Township High. She was also working in the Deptford Mall at the Sears portrait studio.

They casually chatted with each other and during one shift Gab said, "So what are you up to this weekend?" "It was a meaningless, polite comment," remembers Gabrielle, "like talking about the weather." But Scott replied, "I'm taking you out."

Unbeknownst to Scott, Gabrielle's current boyfriend was also hanging around the portrait studio and was sitting right there. Well, Scott must have made an impression on Gabrielle because she broke up with that boyfriend an hour later on the car ride home.

Four days later, their first date was seeing Flight of the Intruders at the Deptford AMC 8. They hated the movie, but there was a funny moment during the flick and Scott let out a huge laugh, which Gabrielle took notice of. (See that guys? A sense of humor always works.)

They kissed in the car when he dropped her off and Gabrielle told her mother, "I'm going to marry that guy." They've now been hitched for 22 years and live with their daughter Julia in Mickleton.

MARIA & DARREN
Darren and Maria lived around the corner from each other in Olney and never met. Then their parents moved to Marlton four blocks from eachother and didn't know anybody.

Fast forward to their early 20s and Darren was working out at the gym when he saw Maria. "She's drop dead gorgeous," thinks Darren, so he asked around about her. She was not interested.

The next summer Darren was driving down Landis in Sea Isle when he saw Maria walking with some girlfriends. He offered to give them a ride and he got out to open the car door for them. "Ordinarily this would have impressed me, but there was one little problem," remembers Maria. "He had to crawl out the driver's side window because the door wouldn't open.

They kissed throughout the summer and today they have been married almost14 years and are parents to two adorabledaughters, Dani and Ally.

GREG & JILL
Finally, a true high school romance as these two met at Clearview High and started dating while still in school. They were both on the lacrosse team, andhere's my favorite part of their tale.

They were in that flirting stage, but no definitive move had been made yet. Greg drove her to a party. At the party's end, Greg pretended (at least that's what he says) to be a little too inebriated to get behind the wheel so he could sit in the backseat with Jill and make out with her. Nice move, Greg.
Today, after a 10-year whirlwind courtship they are married with a bouncing baby boy named Logan.
To read the digital edition of South Jersey Magazine, click
here
.
Published (and copyrighted) in South Jersey Magazine, Volume 15, Issue 11 (February 2019).
For more info on South Jersey Magazine, click
here
.
To subscribe to South Jersey Magazine, click
here
.
To advertise in South Jersey Magazine, click
here
.