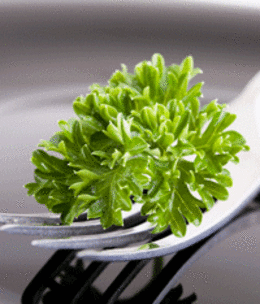 Fusion Delusion: Siri's Thai French Cuisine
Siri's Thai French Cuisine
2117 Route 70 W.
Cherry Hill
(856) 663-6781
Siris-NJ.com
3 and a half forks
The value of a meal is a very different thing than the cost of it. I've had $300 dinners that seemed like relative bargains, and $20 meals I left feeling almost defrauded. Whether a restaurant merits its price point comes down to the quality of the ingredients, the care devoted to the preparation, and the vision of the chefs and servers.
This came to mind at a recent meal at Siri's Thai French Cuisine, a popular Cherry Hill fusion restaurant that, on our visit, was packed with a lively Saturday night crowd. The service was friendly, enthusiastic and more than competent. The space itself is pleasant enough, with white tablecloths, warm-colored walls and welcoming decor. And yet, in light of the remarkably bland food coming out of the kitchen, the prices—entrees range from $15 to $28—toe the line between high and unjustifiable.
We were off to a rocky start with an order of the unfortunately named "Siri's golden bags"—the bags themselves essentially spring roll wrappers fried in oil not quite hot enough to prevent the absorption of copious amounts of grease. They were supposed to be filled with a crab and shrimp mousse. Instead, the soggy satch­els were stuffed with chunky, dry and woefully underseasoned bits of seafood. The sauce they arrived in, though homemade, tasted like little more than duck sauce spruced up with the occasional pepper flake.
Spinach and pork dumplings suffered a similar fate. The filling was virtually devoid of seasoning, and the bright-green, gummy wrappers boasted all the finesse and appeal of overcooked lasagna. The roasted red bell pepper sauce puddling on the plate also came up short: it was thin and tinny tasting, hardly the flavor punch these dump­lings needed.
An appetizer of thin-sliced steak salad fared better—the fruity, gently savory marinade kept me going back for more—but the salad part was under-dressed. It also demonstrated a real lack of originality in the plating department. Presenting sliced ro­maine leaves, onions, cucumbers and the rest in the outer, cup-shaped leaves of a head of radicchio was cutting-edge back in 1987.
But all hope is not lost: This is a kitchen with an obvious and laudable facility with proteins. Lamb chops were cooked perfectly, the tender searing of the exterior balanced out by the softer, more animal chew of the center. Again, however, seasoning was an issue. A heavier hand with the salt might have actually afforded the Madeira rosemary "au jus" a satisfying flavor.
A duck special also benefited from expert preparation of the meat. Like a great confit, this bird was protected by a crackling, crispy layer of perfectly golden skin that cocooned a wildly moist interior. Too bad, then, that it was undermined by a mango sauce of cloying sweetness and little complexity.
Pad Thai, so often the metric by which a Thai kitchen's authenticity can be judged, was just boring. Yes, the noodles were cooked properly: glassine and al dente. And yes, the sauce maintained an appealing level of moisture. But there was precious little acid or spice to liven it up, and not even the de rigueur lemon or lime wedge to add your own brightness.
Desserts continued in a similar vein, the chocolate cake a moist, deli-style, pleasant enough workhorse, and the coconut-macadamia pie overwhelmed by a too-thick layer of whole nuts on top and a dry, sawdust-textured center.
Obviously, Siri's is a restaurant that has found a niche in the local dining scene, with plenty of regulars. My concern is that it's catering down, sending out bland, expensive food that relies on its approachability to attract diners, and under-delivering on the promise of a kitchen with more talent and vision than that.
E-mail us at edit@southjersey.com edit@southjersey.com.
Published (and copyrighted) in South Jersey Magazine, Volume 7, Issue 9 (December, 2010).
For more info on South Jersey Magazine, click here.
To subscribe to South Jersey Magazine, click here.
To advertise in South Jersey Magazine, click here.